The Machine Age
The PEAK Malaysia
|
April 2019
Driven by their mission to modernise and mechanise Malaysian agriculture, the wheels never stop turning for Dato' Khor Chen Heng and Jack Khor, the father-and-son team heading Eurostar Tractors Sdn Bhd.
My childhood was full of oil and mud," recalls Jack Khor, Executive Director of Eurostar Tractors Sdn Bhd. "I used to climb from tractor to tractor, so I'd joke with my friends that I had lots of toys that were too big to hug. It made me love tractors so much that I still say I have type 'T' blood: no one else in the world has it, because there are millions of tractors in my veins!"
It certainly is no exaggeration to say that he and his father, Group Chairman Dato' Khor Chen Heng, know their machines inside and out. As one of the leading companies in Malaysia's heavy machinery industry (its headquarters are located in Melaka, while they also have an impressive 11 branches scattered across Malaysia and Indonesia), Eurostar Tractors has been helping to bring about change in farms and plantations across the country, aiding planters and farmers in their efforts to modernise and mechanise agricultural methods.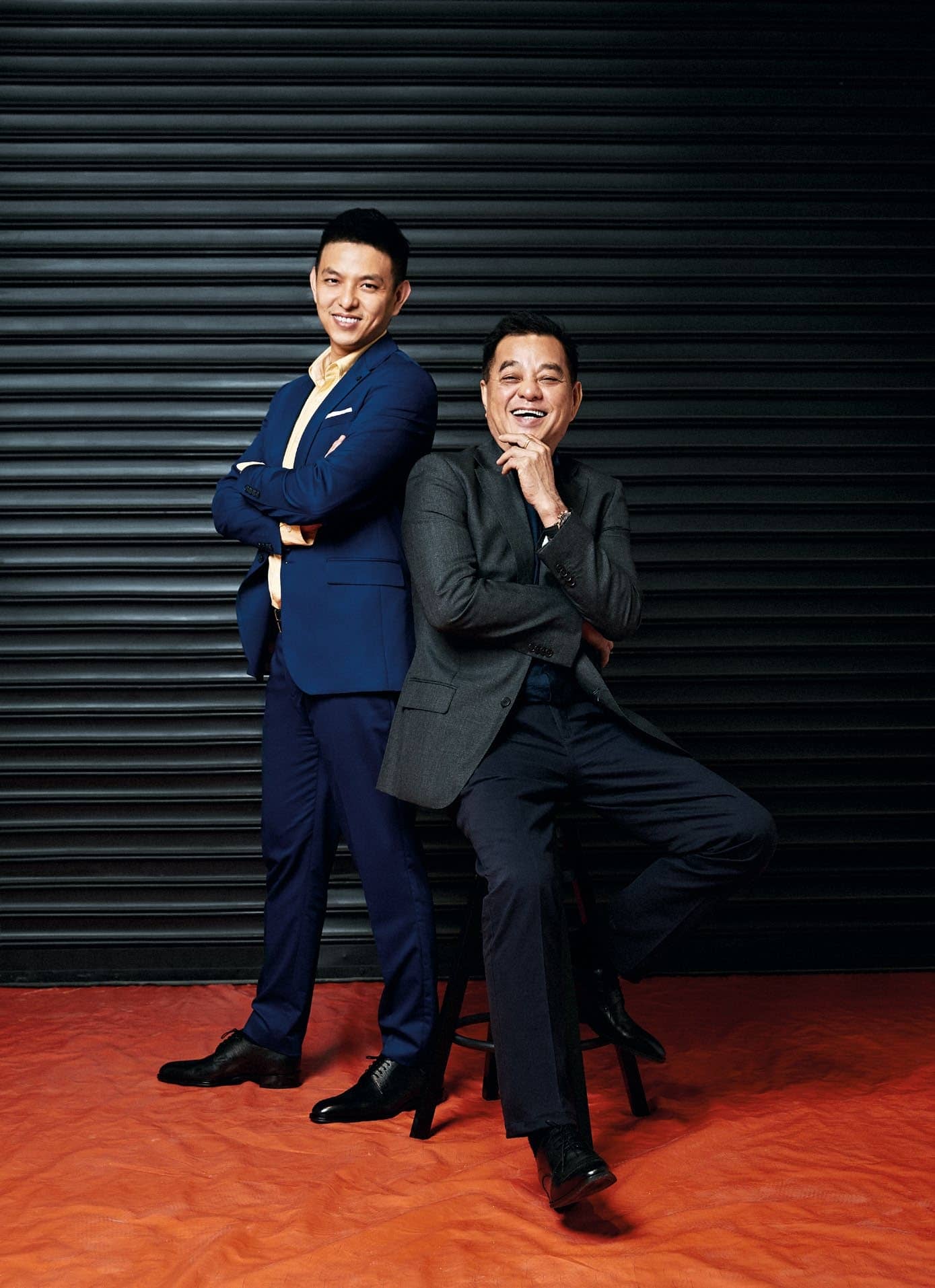 While it may not have the slickness and rapidity of newer industries like fintech and start-ups, agriculture is just as relevant as it was some 11,500 years ago when humans began planting wild grains. "People tend to think of agriculture as an obsolete, old-fashioned industry," says Jack, "But just think: if all the farmers disappear, who's going to do the planting?" Dato' Khor puts his view across even more succinctly: "Agriculture is a necessity – everyone needs food."
HEAVY METAL
With over 40 years' experience in the heavy machinery industry, Dato' Khor is no stranger to the painstaking work involved in manual farming, having grown up on a rubber plantation in Kedah, where his father worked as a rubber tapper. One of 14 children, he began learning about machinery after finishing his studies at secondary school, as one of his brothers was already working for a company that sold paddy field walking tractors (an appropriate business in the rice bowl of Malaysia).
A few years later, as a young newlywed, he spotted new opportunities in the emerging paddy field market in Teluk Intan, and moved to Perak with his wife to start a fledgling business trading small used machinery. "It was a really hard time for me," Dato' Khor says. "I didn't even have enough money to install a proper signboard on the wall." After seven years of hard work, his 'golden chance' arose when he learnt that an oil palm estate in Jementah, Johor, belonging to Golden Hopes Plantations, was looking for machines capable of assisting with the field evacuation of fresh fruit bunches.
"I drove all the way from Perak to Johor to meet with the manager and began a joint study of their infield evacuation system, and supplied them with small machinery. At the time, the system was based on manual methods of removing fruit bunches on workers' backs or wheelbarrows, which allowed me to understand the importance of mechanisation, where one machine could do the work of seven or eight labourers. I remember the estate manager showing me a big map of Segamat and telling me that the ground I was standing on had the biggest plantation acreage in Malaysia.
"I'm convinced it changed my destiny, because that was how I started to diversify from the paddy field sector into plantations." With characteristic foresight, Dato' Khor's new direction opened the door to the oil palm market, which – according to the most recent figures from Malaysia's Department of Statistics – contributed a whopping 46.6 per cent of the national agricultural sector's GDP in 2017, which in its entirety is worth MYR96 billion. In the late 1980s, he moved to Johor and set up Segamat Agricultural Machinery Sdn Bhd, where he continued dealing in reconditioned machinery, acquainting himself with the various problems encountered by the oil palm and farming sectors.
You can read up to 3 premium stories before you subscribe to Magzter GOLD
Log in, if you are already a subscriber
Get unlimited access to thousands of curated premium stories, newspapers and 5,000+ magazines
READ THE ENTIRE ISSUE
April 2019