Latin Lovers
The PEAK Malaysia
|
April 2019
Meet the unlikely champions of Colombian and Singaporean street art.
Picture a painting that depicts a luchador vaulting over a wall spraypainted with the image of Virgin Mary nestled in a bush made of sugar skulls as Speedy Gonzalez and a giant shih tzu race past a couple of sombrerowearing, music-playing skeletons. Truly visual chaos, and truly street art. It's bright, sometimes silly, often irreverent and always eye-catching.
Except that this piece wasn't painted on a dusty wall in the back alley of a dicey Latin American neighbourhood. It was illustrated across seven canvas panels by Singapore street artist Zul Othman (who goes by Zero), and currently hangs in the plush mansion of Ravi Thakran and his fiancee Holly Turner. He is group chairman of LVMH South and South-East Asia, Australia and Middle East while she is a collector and former gallery curator with a long-time passion for Asian art.
So how did they become two of the biggest supporters of Colombian street art? "My work has taken us to Colombia a lot in the past few years and we just fell in love with the place. It's so vibrant, so colourful," says Thakran, who has been living in Singapore since 1994. "At the same time, we noticed that there wasn't much Asian art there, so I thought we could help build a bridge between the two cultures."
That's where Turner comes in. After moving to Singapore in 2009, the Briton worked as an art consultant and curator at Redsea Gallery here. Then she realised that she wanted to start her own gallery and feature artists who weren't represented here, and who worked in a unique genre. At the end of 2017, Turner set up Artitude Galeria to showcase Colombian and Latin American art through private viewings and exhibitions at The Fullerton Hotel.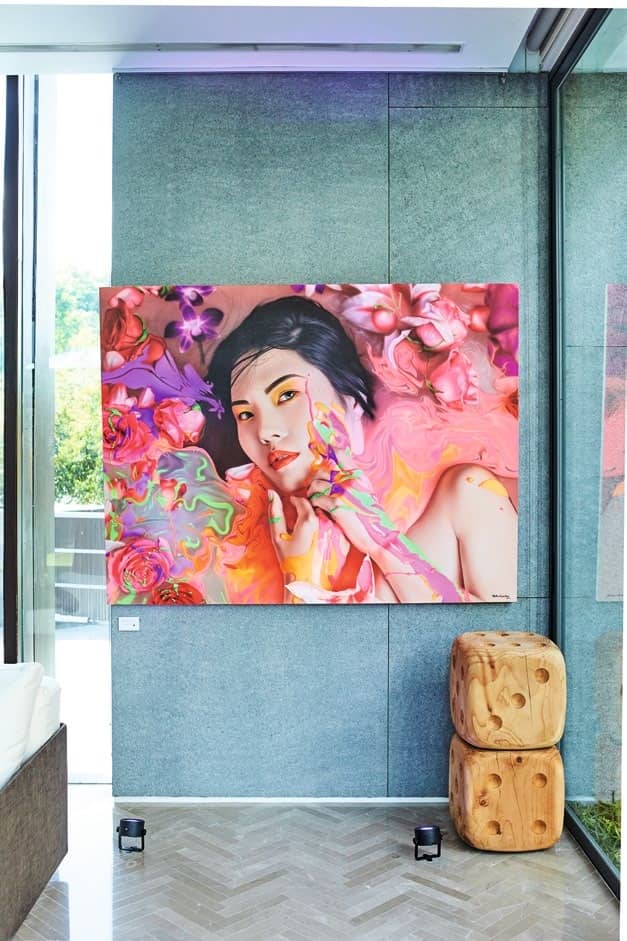 You can read up to 3 premium stories before you subscribe to Magzter GOLD
Log in, if you are already a subscriber
Get unlimited access to thousands of curated premium stories, newspapers and 5,000+ magazines
READ THE ENTIRE ISSUE
April 2019