Your Gray- Hair Game Plan
The Oprah Magazine
|
January 2019
Whether you're just spotting your first silver or salt-and-pepper has become your look, we'll help you do gray your way—and love it.
REMEMBER THE DAY you spotted your first gray hair— and the flood of emotions that followed? First, denial. Maybe it's a blonde highlight—even though I'm not blonde.... Then anger: What the—?! I'm too young for this. Finally, acceptance. Either These streaks add character; I like 'em or Meet me in the haircolor aisle! Here's the silver lining: We've got pro-approved plans, based on questions submitted by O readers, to keep you looking your best whether your gray is do or dye.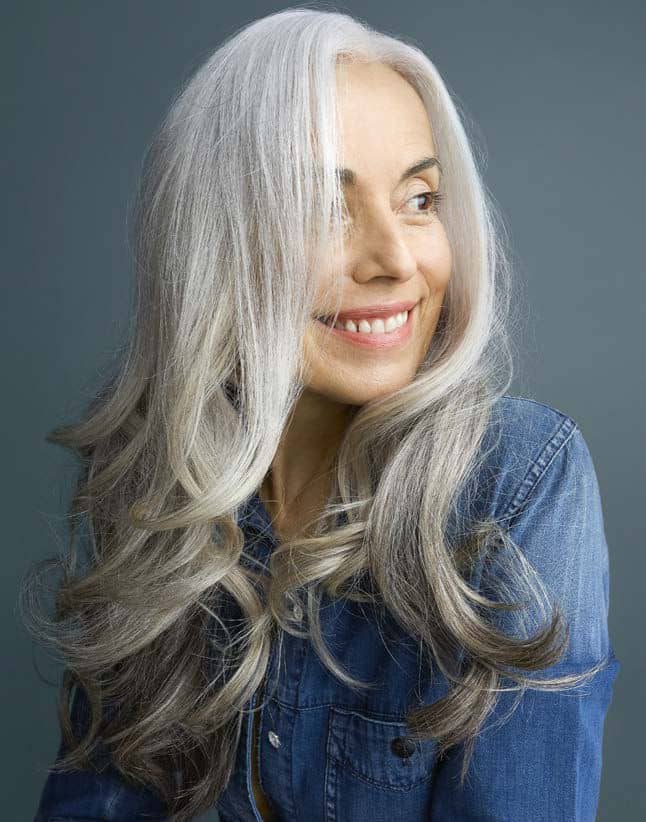 Q: I'VE JUST STARTED SEEING GRAYS BUT DON'T WANT TO BEGIN COLORING MY HAIR YET. HOW CAN I MAKE SALT-AND-PEPPER WORK?
—CAMILLE CHATTERJEE, 43, BALTIMORE
A: This look is best on brown or black hair, says Jet Rhys, a celebrity colorist and salon co-owner. That's because it all comes down to the contrast of dark and light.
So brunettes, when your grays first start sprouting, they're rarely evenly dispersed throughout your hair; you may end up with a few streaks here and there. To get a more even look, consider a temporary color depositing spray, compact, or mousse-like Rita Hazan True Color Ultimate Shine Gloss (in five shades, $26 each; ritahazan.com). "It won't completely cover the grays, but it will camouflage them, which makes patchiness less visible," says Gaby Miley, a salon owner and global artist at Redken 5th Avenue NYC. "And keep your overall look youthful and current with a stylish cut," says Rhys. Try a layered collarbone-length chop, and smooth your hair by blowing it out with a round brush or defining your waves or curls with a curling iron. If your grays are coming in coarse and sticking up straight along your hairline (see "Why Are My Grays So Coarse?" on page 93 for the reason that happens), apply a cream or softening balm-like SheaMoisture Argan Oil & Almond Milk Smooth & Tame Blow Out Créme ($11.50; ulta.com) to those areas and blow-dry with a boar-bristle brush.
Why does hair turn gray?
Your follicles stop producing pigment. This happens naturally with age, but genetics can trigger the process sooner (thanks, Mom and Dad). In fact, researchers have identified a specific gene, called IRF4, responsible for graying. Other factors that can have you seeing gray include stress and diet (studies have linked a lack of B vitamins to early graying), says Melissa Piliang, MD, a dermatologist who specializes in hair at the Cleveland Clinic.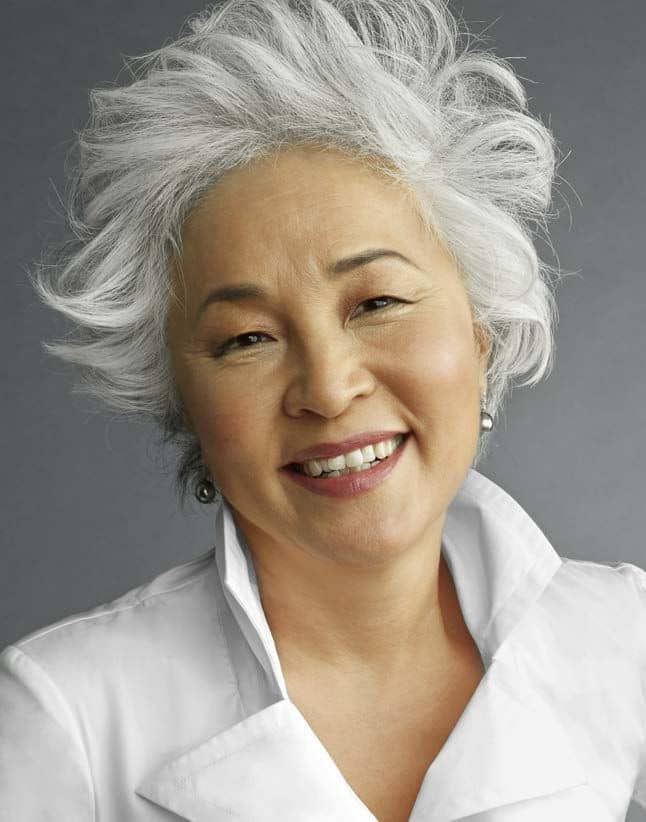 Q: WHAT'S THE BEST COLORING PLAN IF YOU'RE NOT READY TO GO GRAY?
—VICKI CRAFTON, 48, PRINCETON, NEW JERSEY
You can read up to 3 premium stories before you subscribe to Magzter GOLD
Log in, if you are already a subscriber
Get unlimited access to thousands of curated premium stories, newspapers and 5,000+ magazines
READ THE ENTIRE ISSUE
January 2019