Passion For Cooking And Storytelling
The Malaysian Women's Weekly
|
December - January 2019
Chef, restaurateur, author and TV host Sapna Anand has a mission – to show the world that Indian cuisine is not limited to just briyani rice or chicken varuval.
"I didn't plan to become a chef," she says, finishing the last sip of her coffee. Sapna walks me down memory lane, revealing that she once thought that cooking was more of a necessity rather than something to be enjoyed. It's difficult to imagine that once upon a time, this celebrated chef had been a clueless cook. There was never a reason to step foot in the kitchen because her mother is an amazing cook.
"I started cooking because of my kids. To make my life easier, I would come up with my own ways to prepare dishes," she shares. "We travelled around quite a lot back then and so I was exposed to various cuisines. Any dish I tried and loved, I'd try to replicate them." The elegant lady behind the restaurant, Goa by Sapna Anand, candidly admits that her husband was a better cook than she at the time. In time, she found enjoyment in cooking, as family and friends started showing their deep appreciation. "Maybe, it was my undiscovered talent," she quips with a small laugh.
This personable host of Fast Indian Cooking With Sapna on the Asian Food Channel first started her cheffing journey with hosting intimate get-together meals with close friends. She also did catering for events organised by friends and acquaintances, which she did out of passion, without any charges. Her love for culinary grew deeper by and by, then she decided to train professionally. Chef Sapna enrolled herself in the prestigious Le Cordon Bleu Bangkok for an intensive nine-month pastry-making course and also a gastronomy course in Le Cordon Bleu Paris. "Cooking became my escape and I can't cook if I'm being forced to. There are days where I would do nothing but cook in the kitchen, and there are times where I don't feel like entering the kitchen," she expresses passionately. As much as it sounds like a cliché, Chef Sapna believes that cooking has to come from the heart. It's not simply a series of actions to put the food on the table.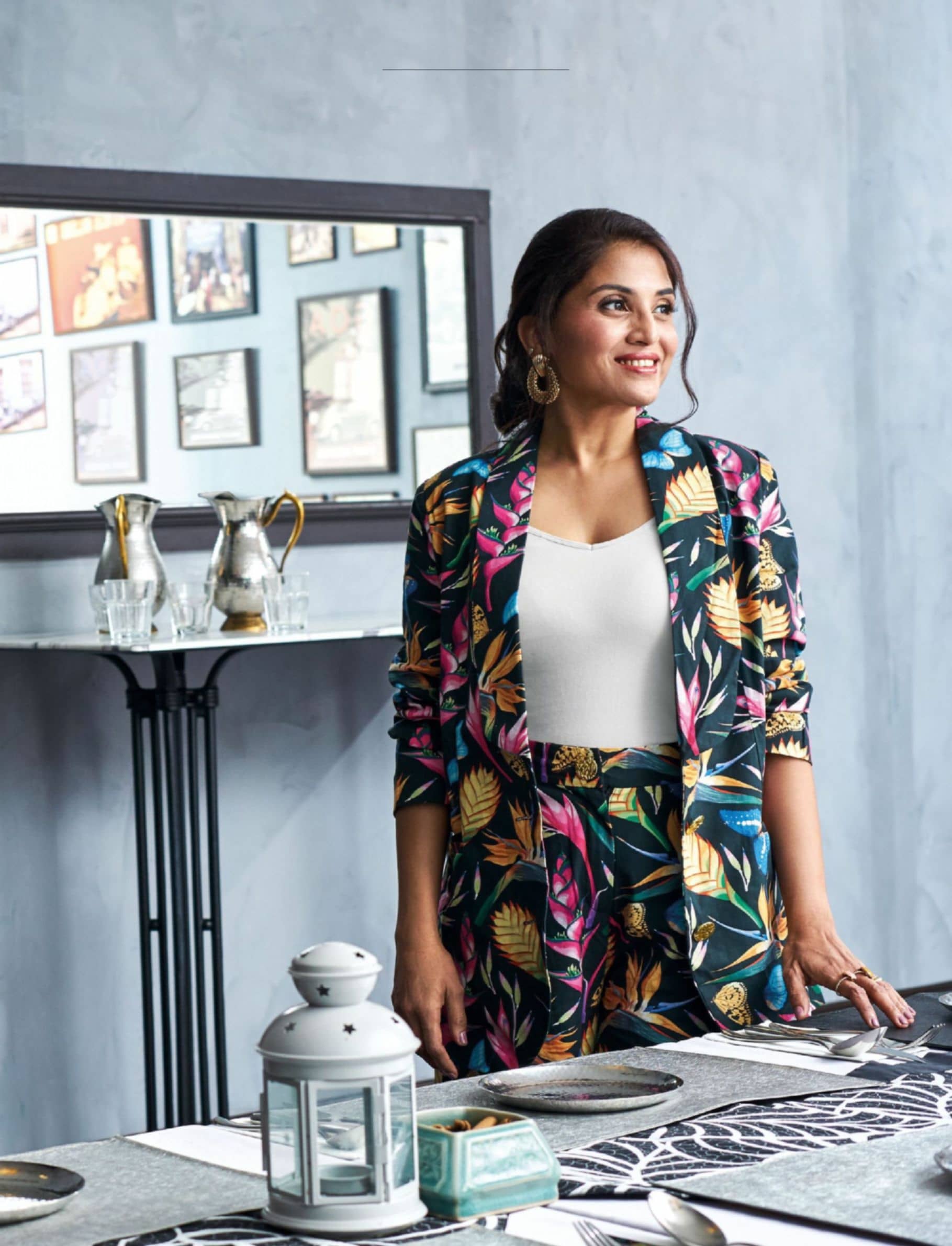 No Limitations
"I'm 46 this year, and I started my career in my thirties. It hasn't been easy. It took me 10 years to get to where I am now," reveals Chef Sapna. Being one of the few female chefs in the culinary scene, she strongly believes that cooking is not a career limited by age and gender – contrary to what many people assume.
You can read up to 3 premium stories before you subscribe to Magzter GOLD
Log in, if you are already a subscriber
Get unlimited access to thousands of curated premium stories, newspapers and 5,000+ magazines
READ THE ENTIRE ISSUE
December - January 2019