His world into art
The Good Life|May 2020
Walking the wild side with pen and camera, a life-long naturalist turns
Keith Warrick, 82, has explored and hiked for most of his life, recording with camera and sketch pad the scenes in nature that serve his prolific artistry.
Though his eyesight is tricky at times, he keeps doing what he does best — painting and carving wildlife, as well as an assortment of hunting dogs that includes his own beagle.
The confirmed conservationist has turned his latest base camp six miles south of Plain into a three-story log home, art studio and woodshop. He especially treasures his Wenatchee River frontage and close-by hiking trails that get him and his dog Bo into steep timber in minutes.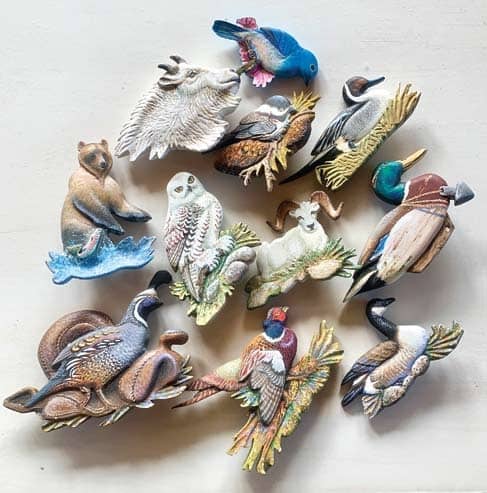 Inside, the kitchen becomes a perfect place to paint when he turns on the LED lights and lifts his boxes of gear onto the island counter. "I can do a painting in a day right here, or I can take a month. And yes," he grinned, "You'd know the difference."
The basement is fitted with​ 250 linear feet of shelving and holds labeled stacks of found and purchased wood and heavy saws, planes and grinders. But in good weather, Keith said, "The front porch is where I do a lot of my carving with hand tools."
He didn't know Plain would become the home of his heart. Shortly after his wife's death, he moved from Lake Stevens to this part of central Washington where he'd hunted and fished since his teens. He says he no longer hunts; he's given it up for more life-affirming pursuits.
"I just wanted to settle in an area I loved, spend a few years fixing the place up," Keith said. "And I'm still at it after 16 years — with no regrets."
Rows of reference books and boxes of notebooks, sketches and photographs are already filled with good ideas, and collections displayed on the shelves and walls offer their own inspiration.
You can read up to 3 premium stories before you subscribe to Magzter GOLD
Log in, if you are already a subscriber
Get unlimited access to thousands of curated premium stories and 5,000+ magazines
READ THE ENTIRE ISSUE
May 2020