SHAY JOHNSON
LOVE & HIP HOP MIAMI TV STAR
"I used to look for motivation in other people and situations, but I stopped doing that. I started focusing on me, I became my motivator, and I did it for me"
From reality star to businesswoman, Shay Johnson sat down with Boss Mann Magazine as she shared her life and off-camera journey and the importance of spreading health wellness and fibroid awareness.
As a well-known cast member on Love and Hip Hop, you can catch this boss woman filming in Miami, but most do not know that she was born and raised in Hawaii. With having a father in the military, Shay Johnson adapted quickly to the constant move and change of scenery. Along with her mother and two brothers, the family traveled coast to coast, exploring the sights of San Francisco, New York, Milwaukee, and Atlanta. Being exposed to the different environments and walks of life, it presented her a chance to see the world but played a part in who she is today. The constant push to try new things propelled Johnson to follow her heart, leading her right onto our television screens. The world got introduced to Johnson during her appearance in VH1's Flavor of Love 2 by the nickname of Buckeey. After tearing off her name tag on Flavor of Love: Charm School, we said our good-byes to Buckeey, and the reality star had a fresh start to present who the real Shay Johnson was. In 2013, we gained a new perception of Johnson as she joined the cast of Love and Hip-Hop Atlanta. Dedicated to telling her true story, she separated the persona of Buckeey and the real Shay Johnson by addressing the two upfront.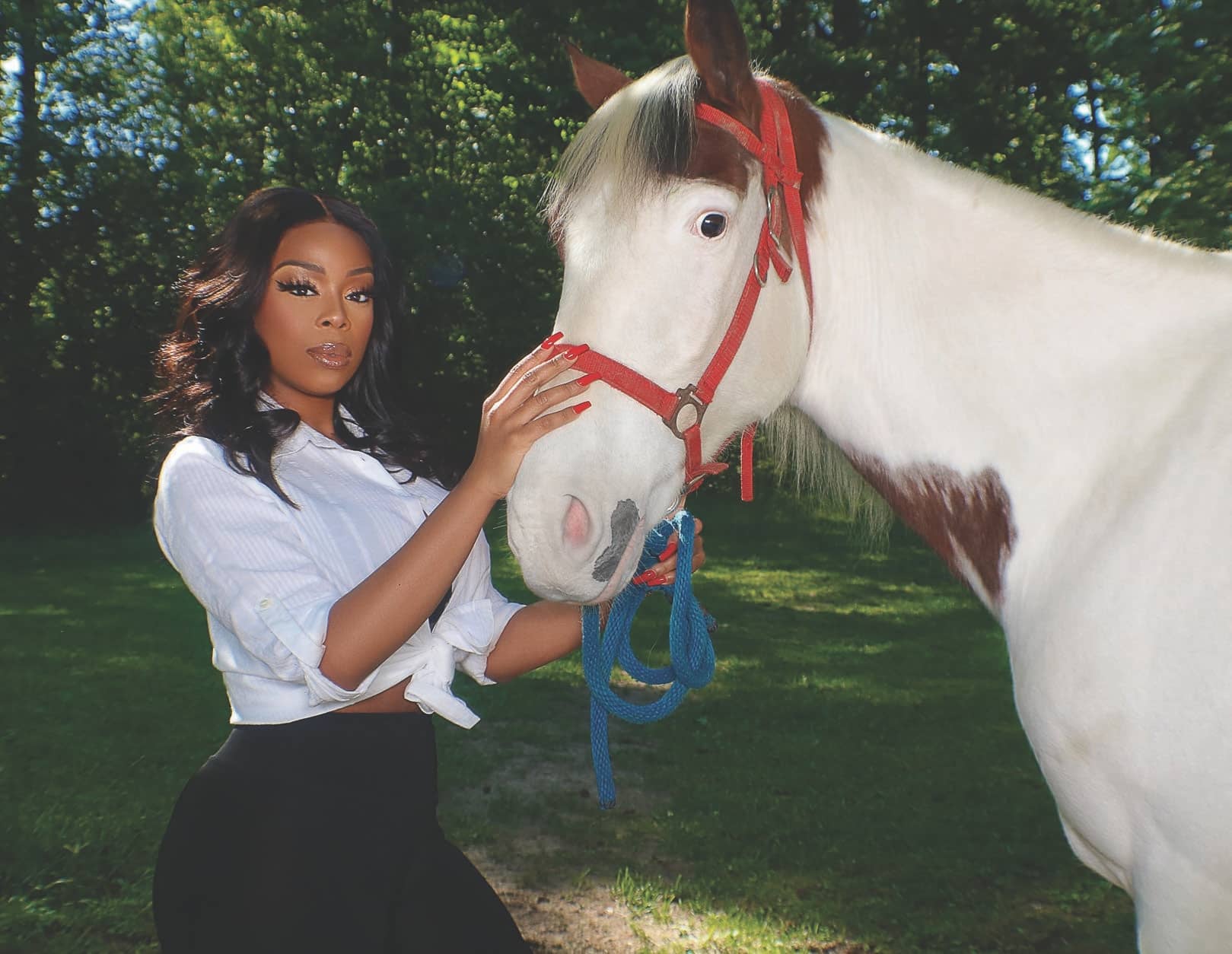 "I don't have a problem with the name Buckeey it's just that was a name given to me for that particular show, it was nothing that I wanted to carry on with my brand. I am my brand, so I wanted to use my name, Shay Johnson, but I'm not ashamed of Buckeey, it was just a part of my journey, but I would prefer to be called Shay, so it wasn't hard to transition". From the outside looking in, the audience gains exclusive access to events and the latest celebrity drama, but inviting a production crew into their homes is more than just a virtual VIP pass. Reality shows give us a chance to take a peek into the daily lives of some of our favorite celebs, but it also opens the door for the public to place judgment on how others choose to live.
Permitting a camera crew access into their personal lives allows production to record moments at their best but also moments of vulnerability, and while it is easy to talk behind a keyboard, Twitter thugs and social media bots have no problem throwing gabs and adding their viewpoints. Johnson shared that although it is not easy, she learned to adapt and become immune to negative criticism.
"I'm pretty open with who I am, I've accepted the fact that I make mistakes like anybody else… I get much criticism, but I also get much positive feedback at the same time."
"Typically, the same people pointing the finger at me and judging me, are quick to do it because their skeletons and baggage aren't exposed, I signed up for a reality show consisting of people and their opinions, but it doesn't define me at all", said Johnson. No one is perfect, and while everyone makes mistakes, Johnson understands that criticism will come, but the best tactic is to learn from her own mistakes and move forward with the encouraging words from her supporters.
Though Johnson is open to expose her life to reality TV, she was not yet ready to broadcast to the world a particularly sensitive subject. Before the airing of a season, cast members on the show never quite know all that will be revealed, and although Johnson knew what she signed up for, she was not interested in addressing information regarding a sensitive matter in her life. Before publicizing it on the show, Johnson had been carefully taking her time accepting news she received from the doctor, and without a fair warning, she was caught off guard and forced to confront her situation headon. "They did show my fibroids journey, and I wasn't interested in showing that because I was embarrassed behind it because I didn't understand it. I never heard of it before, but I was glad I did because now I'm a spokesperson for fibroids". Fibroids are abnormal lumps or growths that form in or on a woman's uterus. There are several different types of fibroids: intramural, subserosal, pedunculated, and submucosal. To this day, it is still unclear what causes a fibroid to form, but certain factors such as hormones, family history, and pregnancy play a significant role. Symptoms may often occur through pelvic pain or pressure, heavy menstrual bleeding, unusually frequent urination, abdominal swelling, and repeated miscarriages. Facing her truth lifted stress that weighed heavily and made her realize that she was not alone; many women shared her same struggle.
According to statistics from womenshealth.gov, about 20 percent to 80 percent of women develop fibroids by the time they reach age 50. Fibroids are most common in women in their 40s and early 50s. Not all women with fibroids have symptoms. Johnson took a stand to spread awareness to women unaware of their causes and resources.
You can read up to 3 premium stories before you subscribe to Magzter GOLD
Log in, if you are already a subscriber
Get unlimited access to thousands of curated premium stories, newspapers and 5,000+ magazines
READ THE ENTIRE ISSUE
July 2020