The Woman And The Sea
Tatler Singapore|June 2020
Female free divers are going to great depths to challenge the limits of human ability, save marine life and return to the source
Throughout history, the ocean has been referred to as a feminine entity—the mother, where all life began. We, and all mammals, are more connected to the ocean than we realize—even before we're born. The amniotic fluid in a woman's womb is remarkably similar to seawater, containing the same salts in almost exactly the same proportions. When babies' legs begin to form, they start off as one fin-like limb. Our first movements are similar to those of fish; swimming, living and growing in an ocean-like fluid.
"A lot of people have said that freediving is like being reborn or being back in the womb," says Chelsea Yamase, better known to her 928,000 Instagram followers as Chelsea Kauai. Yamase is part of a growing community of female free divers plunging to the depths of the ocean, free of any life-saving equipment.
As a sport, freediving is often described as one of the most dangerous in the world. It defies our expectations of human ability, or what we thought were our limitations, as these real-life mermaids spend six to eight minutes under the water, alone, on a single breath.
"In my experience, diving is 90 per cent mental and 10 per cent technique or physicality," says Yamase. "Some days it's easier, or I'm so amazed by wildlife that it's easier to forget about the discomfort of not breathing. Other days, my brain tends to shout very loudly at me. You have to be willing to be uncomfortable. I try to focus my mind on being present. I can feel it like a switch in my brain, where everything gets very quiet. I think science would call it being in flow state. I guess it's similar to meditation."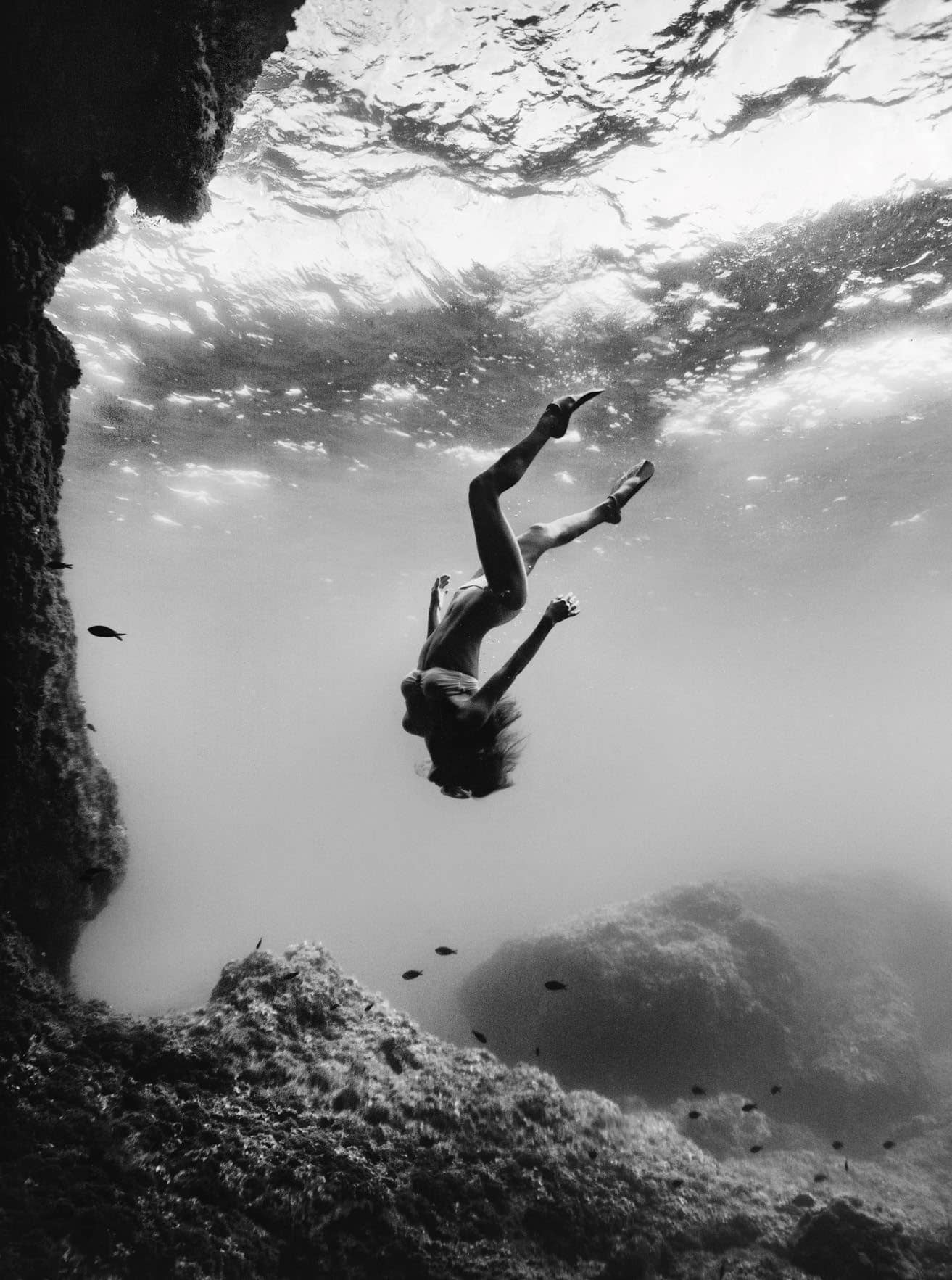 The strain that free diving puts on the body is a jarring contrast to this seemingly serene activity. The heart slows by 50 per cent at 30 metres, lung capacity shrinks from six litres to one and, finally, the brain begins to shut down to conserve oxygen. Blacking out is common and, unfortunately, so is death. But for these women, it's about more than how deep they can go. It's the journey down, and what they discover about the world, and about themselves, along the way.
You can read up to 3 premium stories before you subscribe to Magzter GOLD
Log in, if you are already a subscriber
Get unlimited access to thousands of curated premium stories and 5,000+ magazines
READ THE ENTIRE ISSUE
June 2020