Return to Paradise
Tatler Singapore
|
April 2020
While British author Alex Garland set his cult novel The Beach in Thailand, it was actually El Nido in the Philippines that ignited his imagination. Today, it continues to serve as the ultimate muse for Filipinos, who have transformed the area and surrounding islands into a thriving creative community—and, unlike its fictional counterpart, a blueprint for ecoconscious tourism
When golden hour strikes, people pause and turn their attention to the majestic limestone formations as the sun sinks into the sea. The sky turns burnt orange and yellow, fierce fuchsia and blood-red, and ultimately a peaceful rose quartz. Serenity is reflected in the calm ocean waters. This is El Nido in its true, unbridled glory.
Out of all the stunning 7,641 islands in the Philippines, Palawan is often called the country's last frontier, boasting a rich and exceptional biodiversity found nowhere else in Southeast Asia. On the northwest tip of Palawan is postcard-perfect El Nido, a place that at first glance, looks like time has forgotten it. Spanish for "The Nest", named after the swiftlet's precious edible nest, El Nido features Jurassic karst formations, wild tropical jungles, hidden beaches, secret lagoons and crystal-clear azure waters where underwater splendours await.
It is also a pioneer in the region for the commitment of many local players to maintaining and protecting its natural resources. Due to its diverse underwater ecosystem, the World Wide Fund for Nature (WWF) and various local and international government bodies endeavoured to make El Nido's Bacuit Bay a marine sanctuary. In 1996, the El Nido-Taytay Managed Resource Protected Area was made into one of eight protected areas in Palawan—officially conserving and managing 36,000 hectares of land and 54,000 hectares of marine waters in and around El Nido.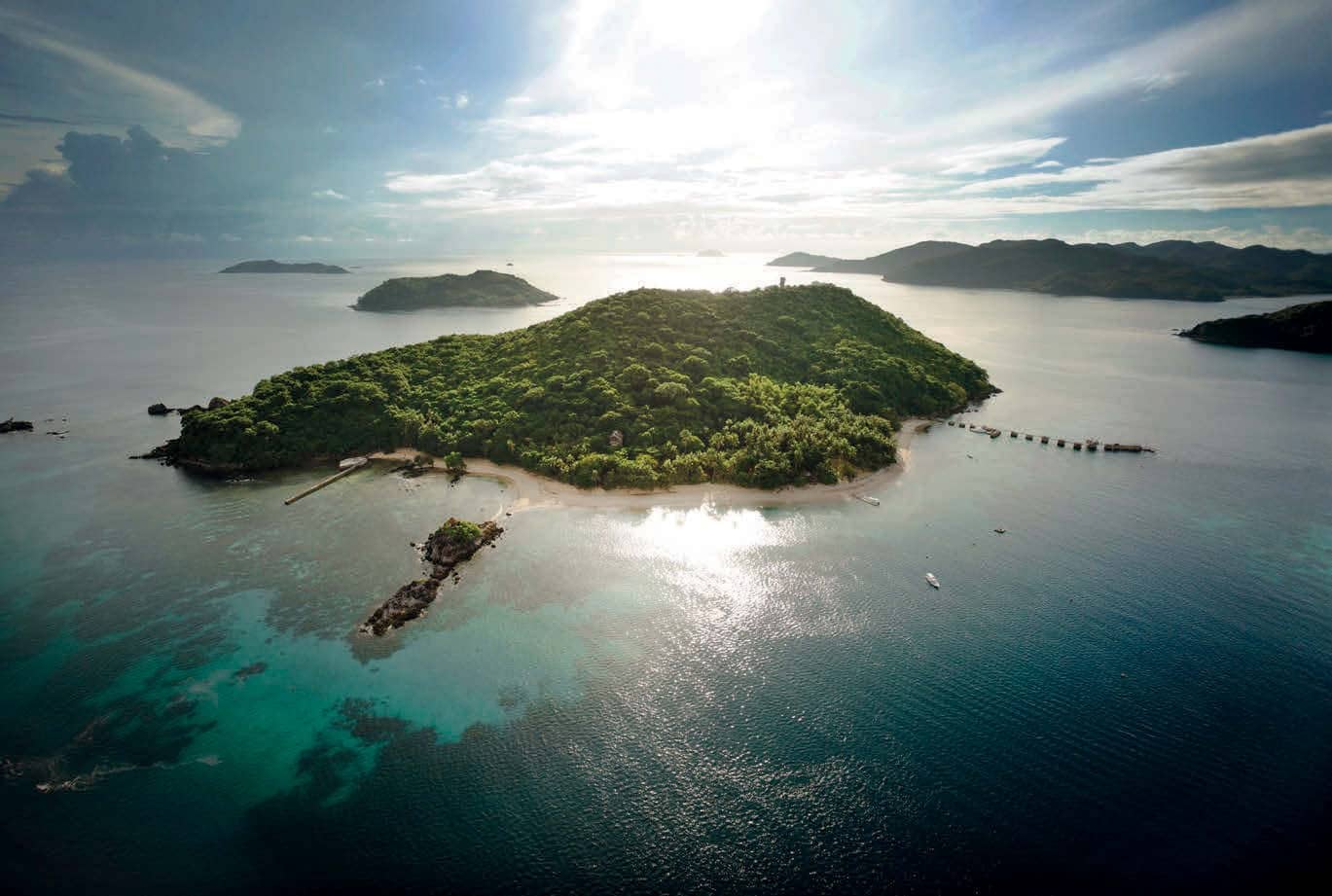 NATURAL ATTRACTION
The beauty of El Nido has beckoned many to its shores, and a vibrant community organically grew to address the basic needs of travellers that began to explore its virgin surroundings more than three decades ago. Filipinos and foreign visitors who fell in love with the island— myself included—stayed to open small businesses, hotels and hostels that stand along major coastlines, providing El Nido its rustic charm.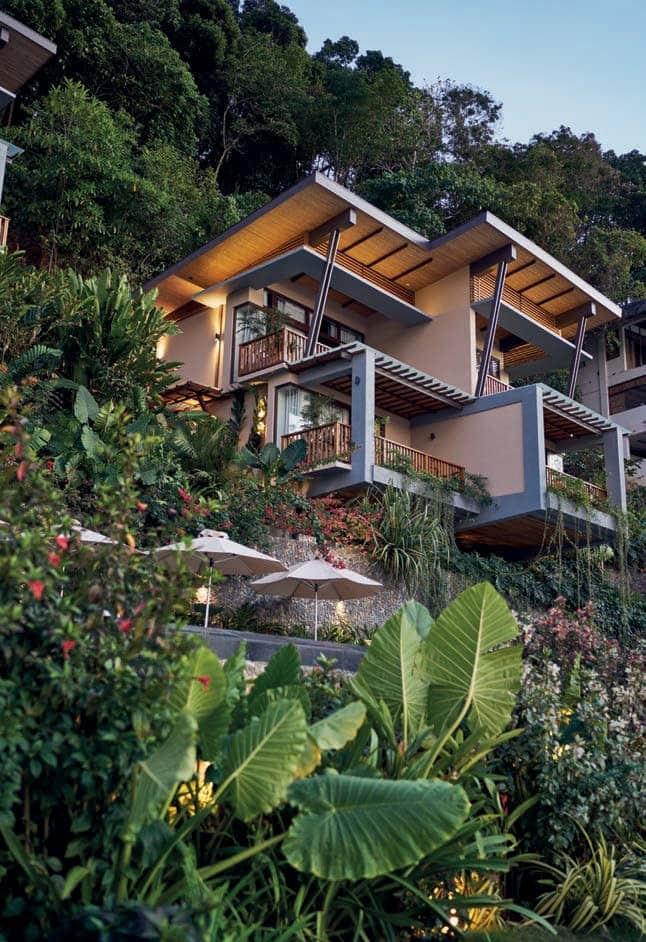 In February 2015, guided by a friend who has known El Nido since her childhood, a couple of friends and I flew from Manila to visit El Nido town for the first time. While there, we saw a need for a cool nightlife space that other well-traveled visitors could appreciate. The following year, we opened Sava Beach Bar, offering specialty cocktails as well as events with live DJs, with picturesque Bacuit Bay as its backdrop. I've become a frequent visitor of El Nido since then, and my friends and business partners have relocated to El Nido full-time to manage the business.
Aside from adding creative value to the island's community, El Nido's beauty has inspired me and many others to think differently about tourism and its environmental impact. After President Rodrigo Duterte shut down Boracay for six months for a clean-up in 2018, Boracay became a cautionary tale for all Philippine islands that rely on tourism for progress yet don't consider the necessary protection of the environment. Alex Garland was living in El Nido when he wrote his 1996 cult novel, The Beach, set on a fictional beach in Thailand. The 2000 movie version starring Leonardo DiCaprio was filmed in Maya Bay, which ironically was so devastated by the influx of travellers who followed the film that it was forced to close in 2018. We don't want to see either of these happen here.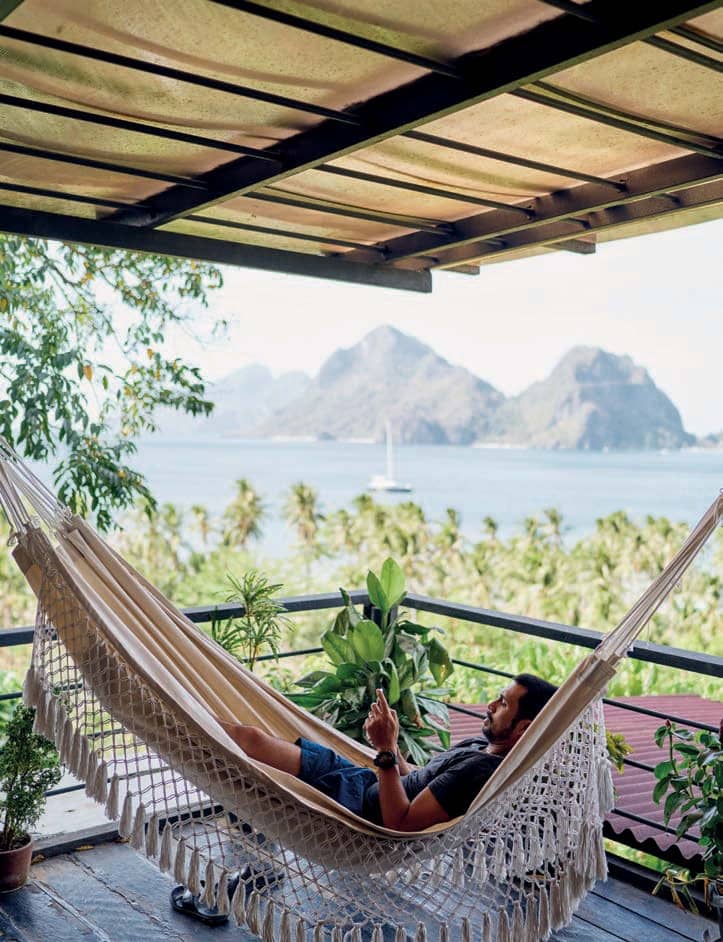 You can read up to 3 premium stories before you subscribe to Magzter GOLD
Log in, if you are already a subscriber
Get unlimited access to thousands of curated premium stories, newspapers and 5,000+ magazines
READ THE ENTIRE ISSUE
April 2020