It's All Good
Tatler Singapore|May 2020
Despite having seen some dark days, Jane Goodall retains an unshakeable sense of hope. We speak to the celebrated anthropologist about resilience, her forthcoming book and why humans and chimpanzees really aren't so different after all.
Jane Goodall is telling me a story from her childhood. One day, as a toddler, she brought earthworms from her family's garden into her bedroom. Her mother came in to find her observing them intently. She was "wondering how they got around without legs", Goodall says she told her mother. "While most mothers would get angry, my mother said to me, 'Jane, these poor little worms, if we leave them here, they'll die. They need to be in the garden'. So we took them back."
This memory is interrupted when Goodall's phone rings. Excusing herself, she picks up the call and tells the person on the other line, "I'll call you back. I'm on a Zoom call, you see," straining her voice as she draws out the word "zoom". Then hangs up. "Sorry," she says. "That was John Hare—or the man I call my camel man. His organization is working to save the last of the wild Bactrian camels in China and Mongolia."
Digital correspondence isn't her preferred method of communication, but in light of the coronavirus situation, video conferencing has become the new normal. Even late-night television has had to reinvent back-and-forth banter with slightly awkward Skype calls between hosts and celebrities. As writers, being in rare positions where we're able to meet our heroes—Goodall being one of mine—we always prefer to speak face-to-face. I make a comment to Goodall that, despite a near-global lockdown, at least technology allows us to carry on with our work and stay in touch with loved ones. She sighs, "Yes, I suppose so."
Goodall is a woman of action who, at age 86, continues to travel the globe advocating for a better world. In fact, she's meant to be on a tour across North America, but instead, she's on lockdown in her home in England—the home she grew up in, which once belonged to her grandmother. "I'm working harder than I've ever worked, getting my voice, and our message, out there on Zoom calls, videos and blogs," she says, adding that she's no stranger to the importance of adaptability in nature.
In her lifelong career as a conservationist, Goodall has spent 60 years observing and researching wild chimpanzees in Gombe Stream National Park in Tanzania and in 1977, she established the Jane Goodall Institute, a leader in running conservation- and community-centered programmes across Africa. During this time, she has had a front-row seat watching the natural world change, and watching humankind demolish and then rebuild entire ecosystems.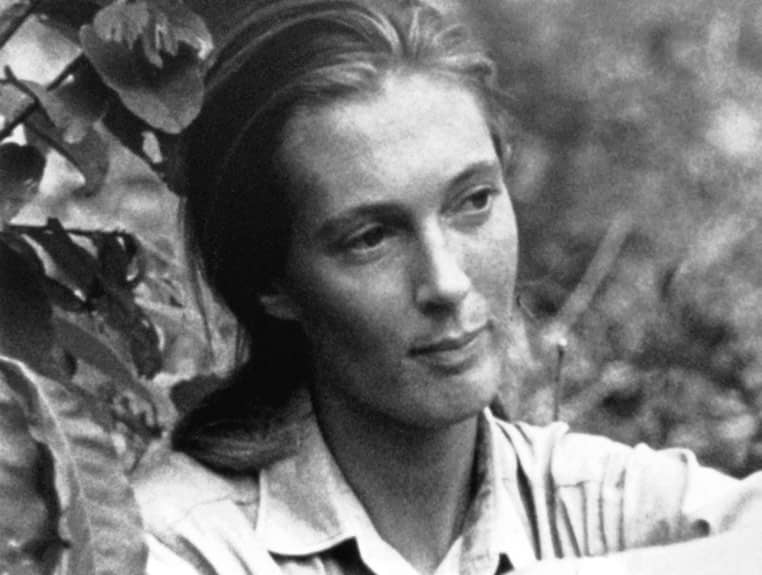 You can read up to 3 premium stories before you subscribe to Magzter GOLD
Log in, if you are already a subscriber
Get unlimited access to thousands of curated premium stories and 5,000+ magazines
READ THE ENTIRE ISSUE
May 2020