Into The Wild
Tatler Singapore|May 2020
Experimental artists from around Asia have used the sky, sea and shore as their canvas since the 1960s. But as the climate crisis worsens, their art is more urgent—and important— than ever before
Whether they are setting off explosives rigged to a ladder in the sky above a Chinese fishing village, scattering hundreds of bamboo seeds in rural Bangladesh, or sculpting found fishing nets into island-like forms off the coast of Krabi, Thailand, contemporary artists across Asia are making dramatic incursions into the natural world. Transcending the limits of white cube galleries, they are trading pencils, paint and other conventional media for earth, fire, wind and water to make provocative statements about the environment—and humans' devastating impact on nature.
Avant-garde Asian artists first began using the environment as their canvas as early as the 1960s, but their work was often dismissed. "It was not so visible to the general public. There was some mass media publicity but that primarily mocked the weirdness of their practice as 'art,'" says curator Reiko Tomii, explaining the public's reaction to experimental environmental art in post-war Japan. Artists elsewhere on the continent experienced a similar reaction.
Meanwhile, in the West, raw outdoor installations of a similar nature were being celebrated as "land art". The term was born in the 1960s when artists in Europe and North America, particularly in the US, ventured into the wilderness and began creating art directly onto the land as a protest against the increasingly commercial nature of the art world. Unlike paintings, prints and drawings, these monumental installations couldn't easily be sold. The poster boy of this movement was American artist Robert Smithson, who created a 460-metre-long earthwork sculpture titled Spiral Jetty in 1970. Made of mud, salt crystals and basalt rocks, the coil juts dramatically into Utah's Great Salt Lake, where it remains to this day, carefully preserved by the local community and the Dia Art Foundation.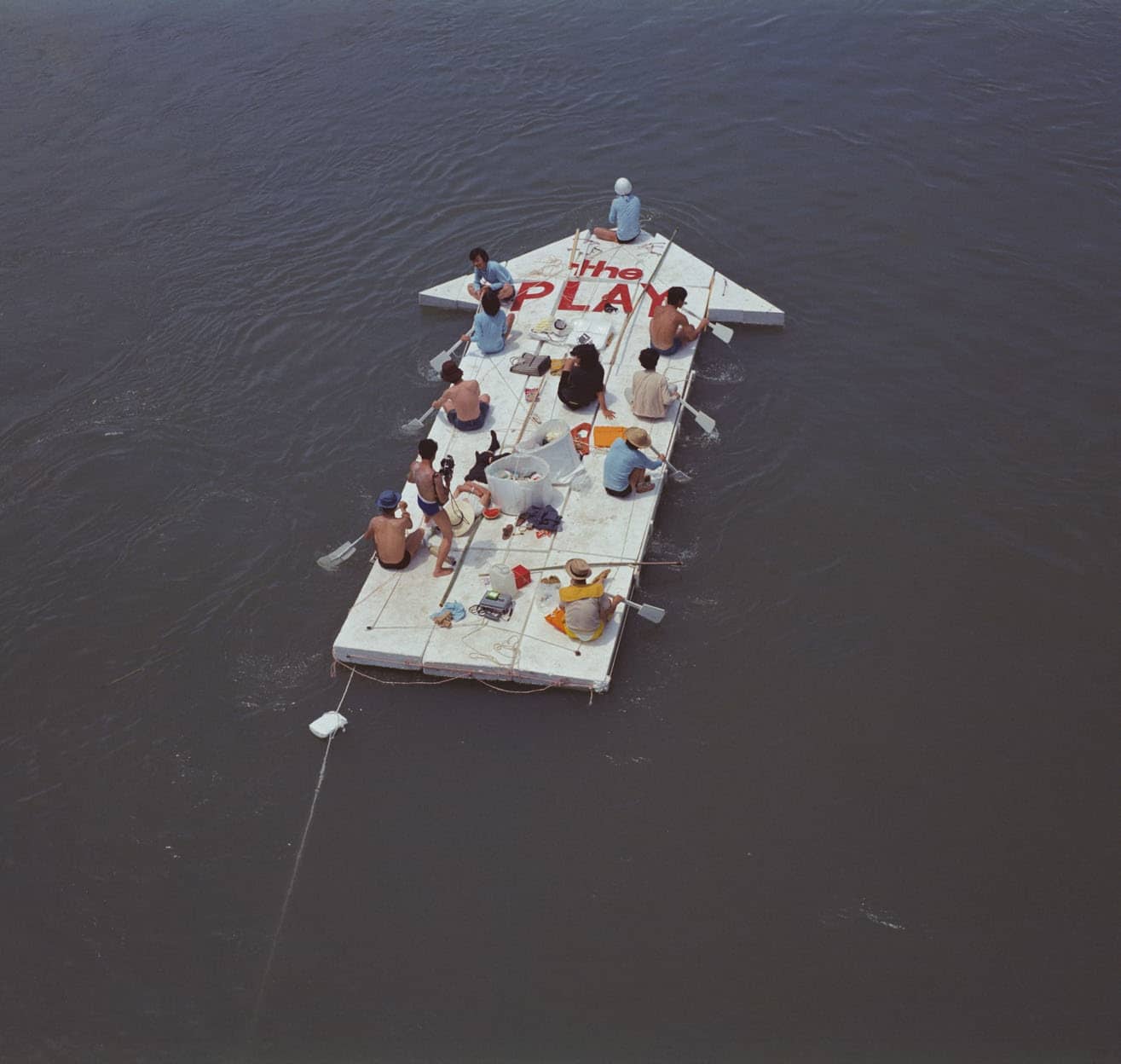 Today, land artists from Asia are finally being similarly celebrated—but adding them to the artistic canon isn't going to be straightforward. "It's dangerous to typecast Asia as opposed to the West," says Tomii. "Rather than adding some major works from Asia to the [list of] well-known Western examples such as Smithson's… we need to begin with [Asian artists] to construct a global canon." As part of her effort to redefine this movement, Tomii curated an insightful exhibition, Radicalism in the Wilderness: Japanese Artists in the Global 1960s, last year at New York's Japan Society. The show shone a spotlight on boundary-pushing land artists who worked outside of Japan's major cities.
You can read up to 3 premium stories before you subscribe to Magzter GOLD
Log in, if you are already a subscriber
Get unlimited access to thousands of curated premium stories and 5,000+ magazines
READ THE ENTIRE ISSUE
May 2020