Heroes
Tatler Singapore|May 2020
We're offering this story for free to read so that you can stay updated on the COVID-19 outbreak
We salute those in Asia who are leading the fight against the Covid-19 crisis
Businessmen transforming their factories into cleanrooms for face mask production. Tycoons donating medical supplies to desperate nations around the world. Doctors rising above politics to deliver guidance for the public and clear reports on the progress of their efforts. Throughout our communities, powerful voices are using their influence to bring hope through their actions, their ideas and their examples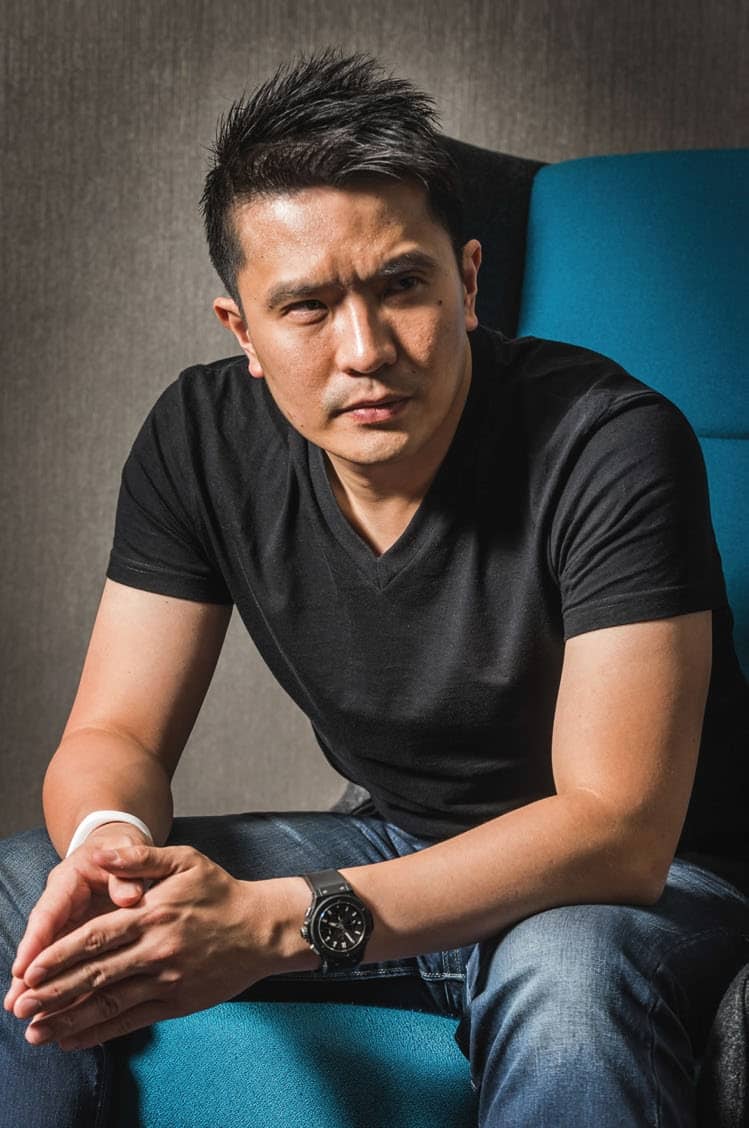 Changing the Game
Setting commercial gains aside, the CEO and co-founder of Razer converts existing manufacturing lines to produce surgical masks amid the global shortage
By Jamie Nonis
When CEO and co-founder Tan Min-Liang announced on Twitter in March that Razer would be making and donating one million surgical masks to combat the spread of coronavirus, the internet went wild with speculation on what a mask by the world's leading lifestyle brand for gamers would look like.
Would the company's trademark triple-headed snake—one of the most recognized logos in the global gaming and e-sports communities—appear on the surgical masks?
Almost immediately, Razer's existing factory lines in China were reconfigured to manufacture the masks instead of mice and keyboards, with designers and engineers working to accommodate the shift in production.
"While there has been incredible demand for our products during this time with many staying home to avoid the crowds (and to play games), the team at Razer understands that all of us have a part to play in fighting the virus—no matter which industry we come from," Tan tweeted. In April, he announced that Razer— dual-headquartered in California, US, and Singapore—would set up the first fully-automated mask production and packing line in Singapore within 30 days.
Tan called on Singaporeans and local companies to buy the first US$50,000 worth of masks off the line and merely four hours later, made another Facebook post saying that Frasers Property, JustCo, and PBA Group had committed to purchasing US$50,000 worth of masks each. The Singapore-made face masks will be manufactured and certified according to local and international standards and supplied to the domestic market and the region.
Razer had been inundated by requests due to an extreme shortage of masks and personal protective equipment, particularly in Southeast Asia. Initial shipments of masks from its own production lines, plus those procured, started going out to health authorities in April.
LI KA-SHING
Superman by name, Superman by nature.
Ninety-one-year-old Hong Kong tycoon Li Ka-Shing— who was given the nickname decades ago for the huge influence he wields over the city's economy—sprang into action soon after the Covid-19 virus emerged in Wuhan, donating HK$100 million to the Chinese city in early February. That money was used to support healthcare workers through the magnate's Li Ka-Shing Foundation, the second-largest private foundation in the world after that of Bill and Melinda Gates.
A week later, he gave 250,000 face masks to 13 social welfare organizations and six homes for the elderly in Hong Kong, as well as medical supplies to doctors in public hospitals.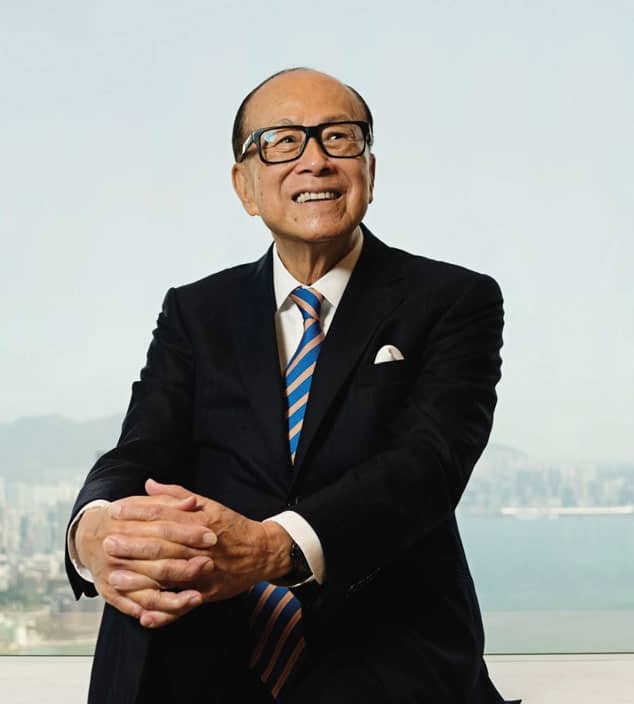 Some of Li's previous philanthropic work—he has donated more than US$3 billion so far—is also bearing fruit during the current crisis. His HK$214 million donation to the University of Alberta in Canada in 2010 led to the establishment of the Li Ka-Shing Institute of Virology, which is currently researching the best ways to test, treat and vaccinate against Covid-19.
Similar research is being conducted at the Li Ka-Shing Faculty of Medicine at the University of Hong Kong.
The faculty's website on the subject of Covid-19 has become a go-to resource for governments and the public, offering everything from the latest research papers to easy-to-understand fact sheets on the virus.
Neither Li nor his foundation has announced what initiative or organization they will be supporting next. But like Superman, he is likely to appear when you need him most.
"The team at Razer understands that all of us have a part to play in fighting the virus— no matter which industry we come from"
– Tan Min-Liang, Razer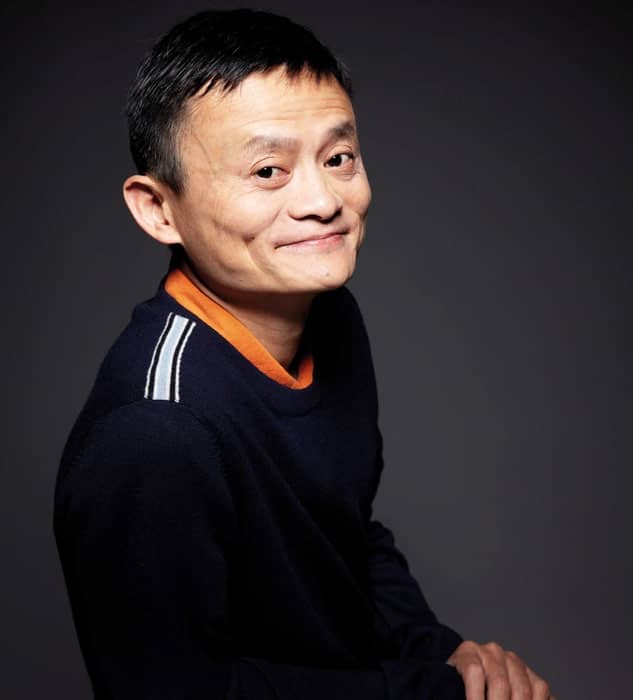 Crossing Borders
Jack Ma steps in to help nations around the world
Jack Ma, the former executive chairman of Alibaba, once said, "When you are a millionaire, the money is yours; and when you have tens and tens of billions, the money is not yours anymore but a social responsibility. And it means more contributions."
In the chaotic days following the government's decision to lock down the city of Wuhan, Alibaba announced an RMB1 billion fund for purchasing medical supplies and equipment to donate to medical institutions in Wuhan and Hubei province. The Jack Ma Foundation simultaneously gave RMB100 million to support the development of a Covid-19 vaccine.
Alibaba also set up a special team of workers from 18 Hema Grocery Stores in Wuhan to provide daily meals for key hospitals in the city and food supplies to 21 medical units. Hema also took the lead to provide more jobs in the region during the crisis.
Meanwhile, Ma's gifts of equipment, testing kits and masks to hard-hit countries, including the US, Iran, Italy and 54 countries in Africa, have stood out all the more distinctively against a backdrop of xenophobia and imperiled international diplomacy.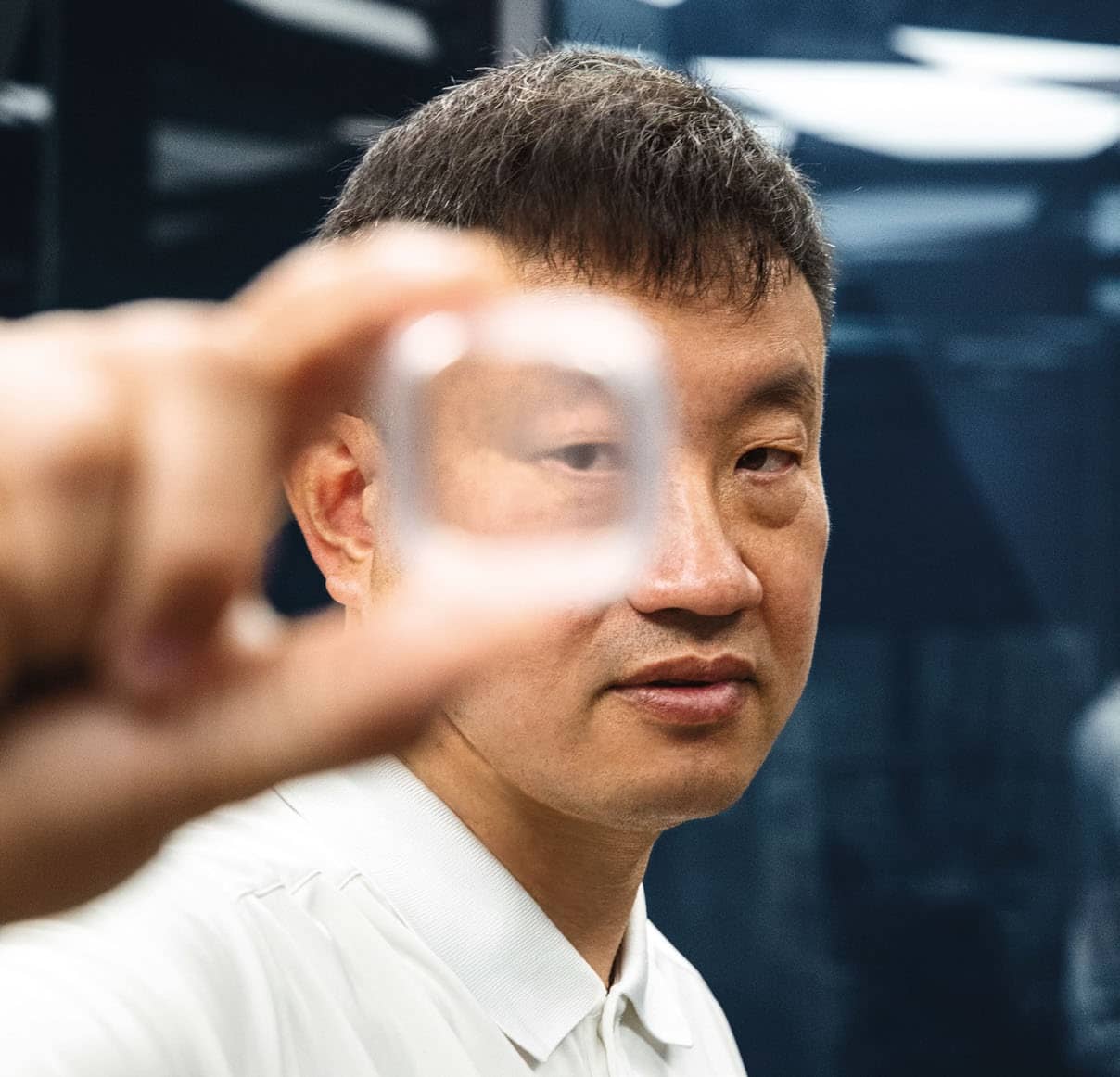 Mask Crusade
Scientists like Dr. Tom Kong of Master Dynamic are fighting the spread of the coronavirus with technology
By Eric Wilson
In a quick, well-practiced motion, Dr. Tom Kong snaps on a pair of synthetic blue shoe covers and steps into a small glass chamber, where any particle of dust that might have settled on his body is blasted away by a steady stream of air for 10 seconds. As a door opens to admit him into a sterile clean room, Kong turns and says, by way of introduction to his work, "Diamonds, in fact, are not only a lady's best friend. They are also a scientist's best friend."
As the CEO and co-founder of Master Dynamic, Kong oversees several high-tech labs in the region, including this one in Hong Kong Science Park at Shatin that specializes in quantum technology research, with a particular focus on practical applications using tiny carbon particles produced by high-energy processing—so small they are called "nanodiamonds". Throughout the black room, high-tech microscopes, computers, and monitors set a scene that resembles something from a sci-fi movie. Since 2011, the company has specialized in research and development for various industries, including techniques to distinguish natural diamonds from lab-produced ones or counterfeits, and biotechnology applications that have great potential for saving lives. In one example, nanodiamonds might make it possible for doctors to target chemotherapy treatment to cancerous cells even before they develop into detectable tumours.
Kong and his colleagues have pivoted to something more practical—the production of protective face masks to address severe shortages around the world. Master Dynamic is making tens of thousands of them daily in its facilities. Meanwhile, Kong has also fast-tracked the development of a more experimental design, a reusable mask with a specialised nanodiamond coating. If that mask, which is currently being tested, proves successful, it would neutralise the virus upon contact with the nanodiamonds, which are statically charged to act like microscopic stun guns that "zap" bacteria and viruses.
"They instantly disintegrate," Kong says. "It's almost like magic."
Kong was born in Hangzhou and moved to Hong Kong when he was seven, but spent much of his adult life in America following his graduate and post-graduate degrees in mechanical engineering at UCLA. He worked for Rockwell International and General Electric before returning to Asia in 2006 as a professor at The Chinese University of Hong Kong. But it is his research work in the last decade that has brought Kong the most satisfaction, especially when collaborating with biologists, chemists and other specialists to collectively find solutions to all sorts of challenges.
In traditional jewelry making, for example, the creation of individual settings is a painstaking artisanal process that is increasingly becoming a dying art, but Kong has developed a technique to grind metals into such fine powder that an 18-karat gold chain for a bracelet can be produced on a 3D printer and watch parts like a silicon hairspring can be produced to such a degree of thinness that they appear transparent. For Chow Tai Fook, the jewelry company headed by entrepreneur Adrian Cheng, Master Dynamic invented technology to make a transparent marking on each of its T Mark diamonds, including a nano mark and number to enable reliable traceability.
Cheng's extensive financial donations and efforts to produce face masks and other supplies, as well as the new Creating Shared Value platform of New World Development, inspired Kong to take action by applying technology to the problem of the coronavirus. "Technology, if you use it wisely, can change a whole industry," he says.
The advanced masks are being developed as quickly as possible to help save lives, of course, but Kong also notes the potential benefit to the environment, considering the massive amount of waste being produced by daily use of disposable masks. While his company has other proprietary projects in the works that could result in important medical breakthroughs and may take years to achieve, the urgency of the current crisis has only served as a reminder to Kong of the importance of sharing information with colleagues.
"My job is to get all the information, pass it along to the team and give them guidance to get things done quick," Kong says. "I remind them I have never failed any project. If you never declare failure, then one day you can solve all the problems. This is our philosophy."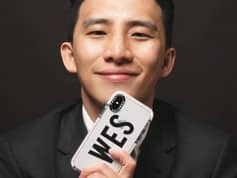 The Inventors
WESLEYNG
Founder and CEO, Casetify
Sanitizing our phones is one of the most overlooked habits we should be adopting now. To this end, Hong Kong start-up Casetify has launched a UV sanitizer that uses radiation-free lights to kill 99.9 percent of bacteria as part of its #CasetifyProtects initiative. "The UV sanitizer was actually something we've had up our sleeve for a while now, already developed and tested by Casetify," says Ng, adding that with the current situation, it made sense to release the product now. "We want to protect those in need and the quicker we're able to do it, the more people we can help."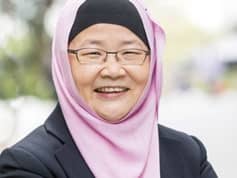 DR JACKIEYING
Scientist
Professor Jackie Ying is head of the NanoBio Lab at Singapore's Agency for Science, Technology and Research. Her team has developed a Covid-19 test, which delivers results in under 10 minutes—the fastest available once approved. Using a rapid amplification method, the test looks for the genetic material of the virus in a swab-collected sample of a patient's secretions. Preliminary clinical validation has shown the test to be very sensitive and accurate. Ying notes that the challenge is to develop a rapid and accurate test kit without needing the use of expensive machines.
DR DAVID HO
Infectious disease expert
You can read up to 3 premium stories before you subscribe to Magzter GOLD
Log in, if you are already a subscriber
Get unlimited access to thousands of curated premium stories and 5,000+ magazines
READ THE ENTIRE ISSUE
May 2020