Future Proof
Tatler Singapore
|
April 2020
We're offering this story for free to read so that you can stay updated on the COVID-19 outbreak
Soaring temperatures, rising sea levels and contagions are three of the many threats facing Asia's cities in the coming years—can architects and urban planners help save us from the worst?
Jakarta has always been prone to floods, but this was something else entirely. On the first day of this year, the Indonesian capital was inundated by nearly half a metre of rain. Two rivers overflowed their banks. Drains couldn't handle the downpour and flash floods ripped through the city. Sixty-six people were killed and 60,000 were displaced from their homes.
The following month, Indonesia's Meteorology, Climatology and Geophysics Agency made a declaration: the floods were caused by climate change. "In addition to the increase of rainfall intensity and the continuation of extreme conditions, it turns out that the temperature of Indonesia has also significantly increased," said the agency's head, Dwikorita Karnawati. There is no doubt that flooding will become more frequent and more severe in the coming years.
It was yet another disaster in a terrible year for the Asia-Pacific region. Australia was ravaged by monster wildfires that wiped out unprecedented amounts of forest, farmland and housing. India suffered record-breaking summer heat, with temperatures reaching close to 50C, as experts from the Massachusetts Institute of Technology warned that parts of the country were becoming "too hot to be inhabitable". When the heat finally broke, Delhi and other parts of the country were blanketed in smog so toxic it was like being in a "gas chamber", in the words of the city's chief minister.
This year hasn't been any better, thanks to Covid-19, which has ravaged the city of Wuhan and spread to every continent except Antarctica. The future looks difficult indeed, but most places in Asia aren't doing much to prepare for whatever calamity happens next.
"I think only those major cities in developed Asian countries have done some preparations," says Ren Chao, an associate professor at the University of Hong Kong who studies sustainable urban design. "The rest, especially those in less-developed countries under fast urbanisation, may not put such things on their city development and management agenda." Ren is echoed by researchers from SEI Asia, an environmental think tank, who wrote last year that Asian cities are "mired in policy inertia when it comes to climate action".
But there is plenty that can be done. "Architecture is not just the result of response to climate, yet in places where the climate is severe, this is an important role that must be acknowledged," says Australian architect Carol Marra, who has studied climate-resilient architecture in Asia. Here's what's happening—and could happen— around the region to get Asia ready for an unpredictable and increasingly hostile future.
LEARNING TO LIVE WITH WATER
In April 2019, the Indonesian government came up with a response to Jakarta's chronic flood problem: it decided to build an entirely new capital city on the island of Borneo. It also committed US$40 billion to bail out the 30 million people living in the greater Jakarta area from rising sea levels and increasingly severe floods.
How exactly that will be done hasn't yet been revealed. But in Bangkok, another city prone to flooding, architects have devised ways to mitigate the impact of too much water. When the architects at Landprocess won a bid to design a new park on the campus of Chulalongkorn University, key to their plan was a vast underground container that would siphon off water during the rainy season, saving it for use in the dry season, when Bangkok goes days without precipitation.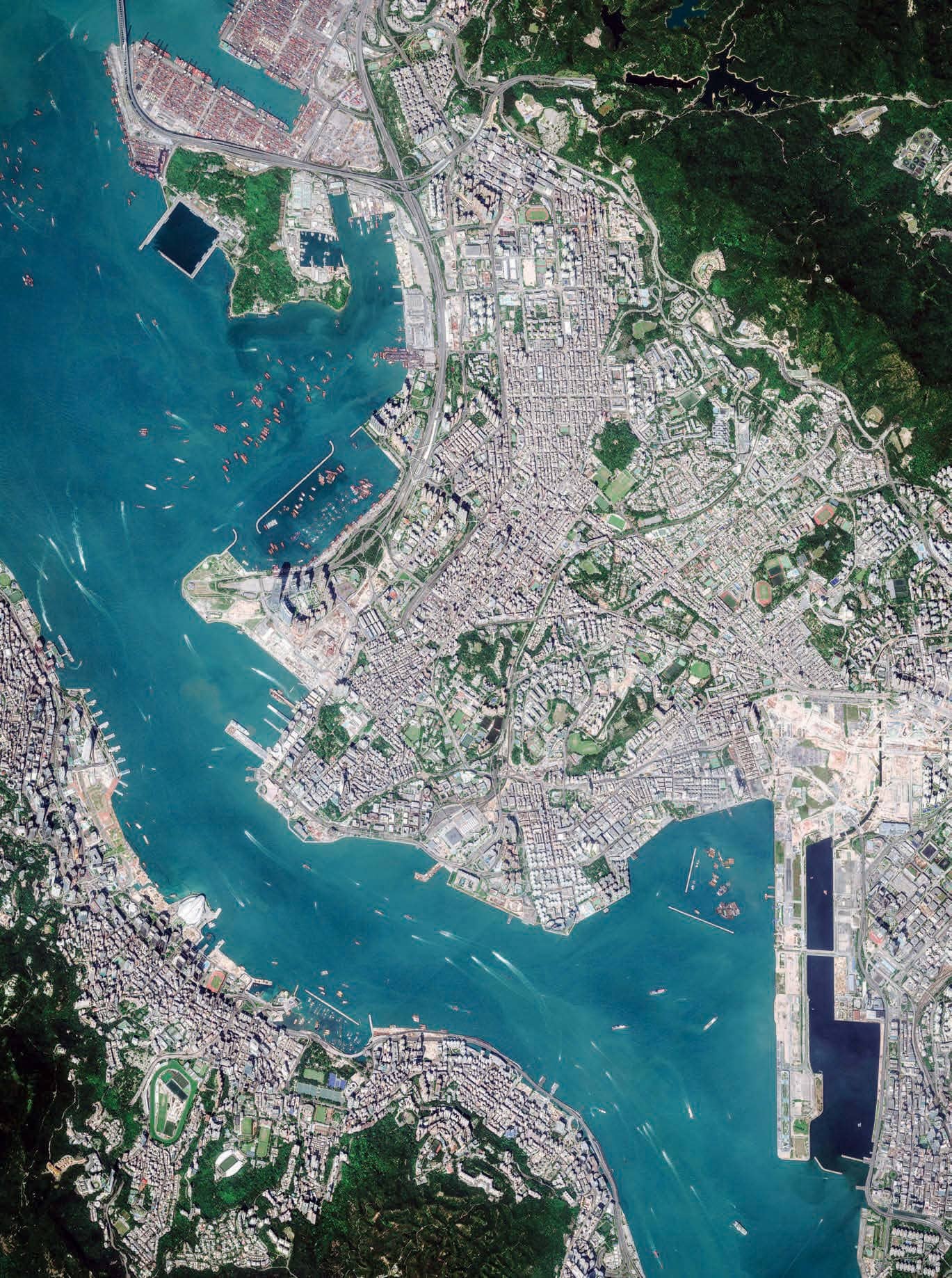 You can read up to 3 premium stories before you subscribe to Magzter GOLD
Log in, if you are already a subscriber
Get unlimited access to thousands of curated premium stories, newspapers and 5,000+ magazines
READ THE ENTIRE ISSUE
April 2020