Beyond Belief
Tatler Singapore|May 2020
In an industry known for its deep-rooted tradition and craftsmanship, watchmakers are breaking all the rules—and they are only getting started
Is the march of technological advancements harmful to traditional watchmaking, or does it open up a world of possibilities?
This is a question that's gone unanswered since the beginning of time, or of timepieces anyway. The Germans are generally regarded as having first made clocks small enough to be portable in the early 16th century. Around the same time, Protestant Huguenots fleeing persecution from French Catholics brought their artistic savoir-faire to neighboring Switzerland, where they gradually transformed Geneva into the epicenter of Haute Horlogerie.
They collaborated with local farmers from the surrounding mountains, who spent harsh winters penniless and stuck indoors for months on end. The farmers patiently hand-polished the tiny metal components that would become the inner workings of the Swiss watchmakers' designs, subsequently developing an industry based on the expertise of individual craftsmen. By and large, the story of fine watchmaking has stayed that way, at least until the 1970s when centuries of tradition were thrown out in favor of quartz technology.
A quartz battery sends electricity to a vibrating quartz crystal, which powers the motor that turns the watch's hands—many artisans regard such gizmos and doohickeys as beneath them. But a quartz watch is more accurate and houses only a few dozen components, compared with hundreds in a mechanical one. And so, a debate between the past and the present was born, but there's a big difference today as watchmakers are taking advantage of modern technology to enhance their capabilities, rather than render themselves all but obsolete.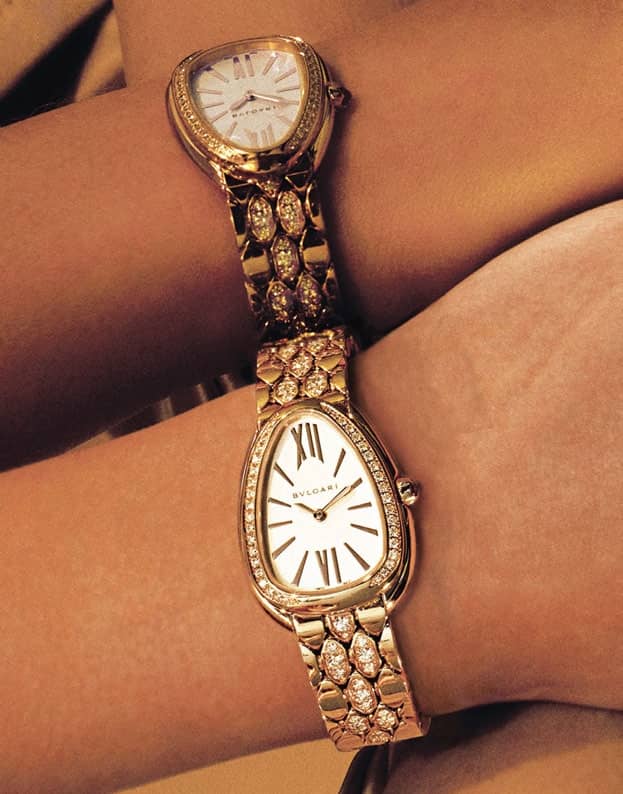 It would seem that watchmakers no longer consider technology a threat and instead appreciate how it's transforming the way timepieces are designed
Pierre Jaquet-Droz began creating objets d'art in the 18th century and started experimenting with watches not long afterward. When you think of the brand Jaquet Droz, your mind probably goes towards the ultra-traditional—intricate enamel paintings, for example, as well as gilded pocket watches and finicky metalwork. The Maison's latest release, the Loving Butterfly Automaton, features a dial that is handcrafted using petrified wood from 140 to 180 million years ago.
You can read up to 3 premium stories before you subscribe to Magzter GOLD
Log in, if you are already a subscriber
Get unlimited access to thousands of curated premium stories and 5,000+ magazines
READ THE ENTIRE ISSUE
May 2020