What's Your Legacy?
Tatler Philippines
|
September 2020
Tatler interviews seven icons in their respective fields from the worlds of art, music, literature, fashion and business who share their words of wisdom and the legacies they want to leave behind
Ramon Ang
Chairman and COO, San Miguel Corporation
This visionary leader's dream is to encourage more Filipinos to contribute to and benefit from the growth of the Philippine economy By Maritess Garcia Reyes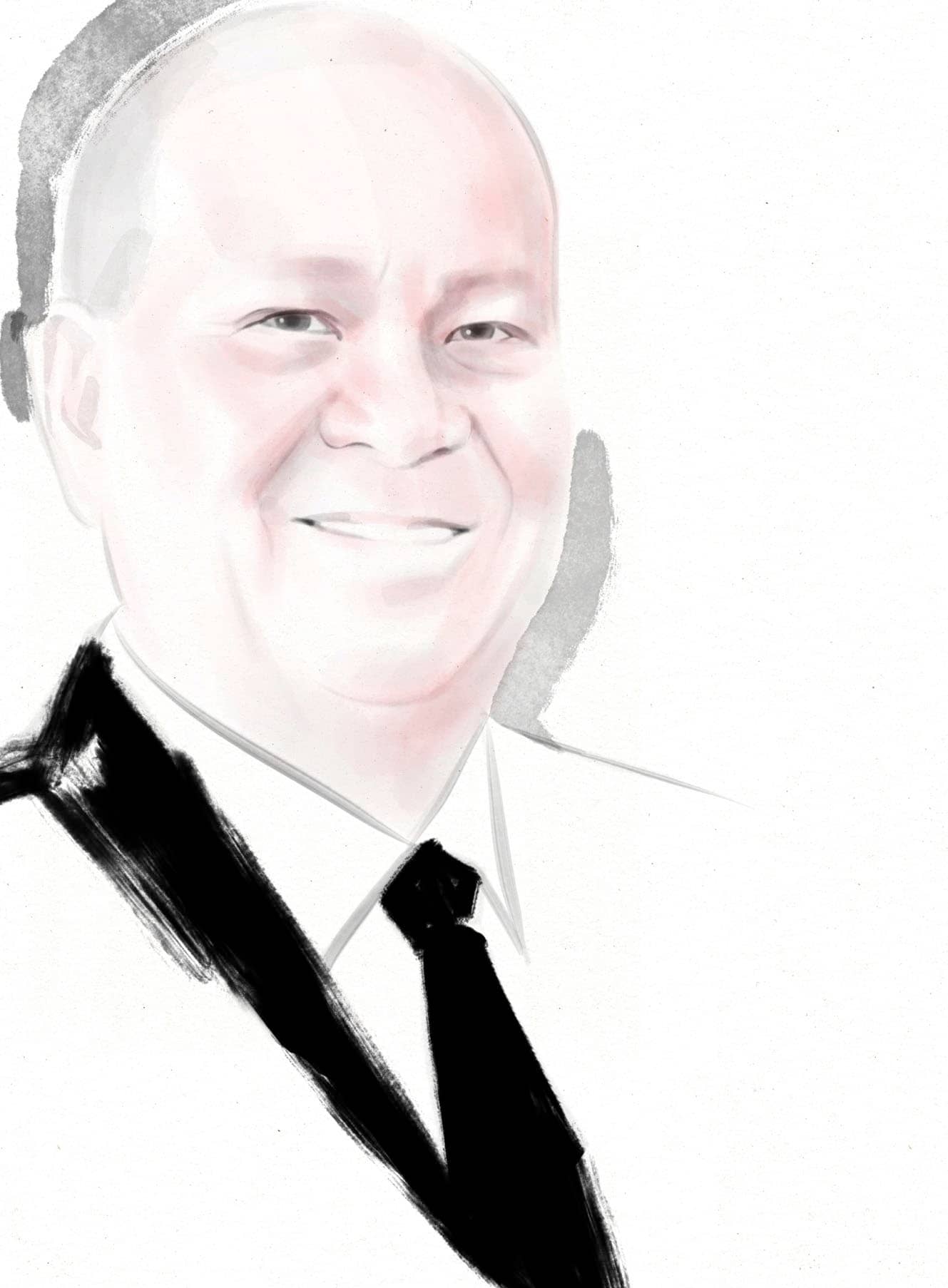 In 10 years, Ramon Ang expanded San Miguel Corporation's exposure from food manufacturing and beer brewery to power and energy, infrastructure, oil refining and real estate. But for this president and chief operating officer of the company since 2002, the direction he wants to take is not just all about business. "I want to leave our country better than when I found it, one where more Filipinos take part in, and benefit from, economic growth. All our work in San Miguel is geared towards achieving that—our investments in manufacturing capacities across several regions nationwide; our infrastructure projects that aim to unlock the economic potential of regions and accelerate trade and tourism and make people's everyday lives easier. All of these are designed to enable growth, create jobs and make our local and national economies stronger, more resilient," says Ang.
Together with his army of more than 20,000 employees, Ang has achieved a lot. "We've completed most of the major projects we initially set out to do, including, recently, the entire stretch of Tarlac–Pangasinan–La Union Expressway [TPLEX] from Tarlac to Rosario, La Union. We have operationalised new power plants, upgraded refineries, new manufacturing plants, expressways, our airport, water utility and the like. There's still much to be done and a lot more that we plan to do to make these achievements sustainable in the long term," says the ingenious magnate.
The journey towards this legacy comes with its unique set of challenges. "In infrastructure for example, right-of-way issues usually cause delays. This was true with our Skyway Stage 3, the TPLEX and the MRT-7 Project. Building new manufacturing facilities for our beverage and food businesses also poses inherent challenges. This pandemic has caused a slowdown in practically all our ongoing projects. But overall, I am glad that over the years, our businesses have gotten pretty good at execution. We have good relationships with stakeholders such as government as well as communities, and we can work through difficulties. It just takes some time," Ang shares, citing that San Miguel Corporation's large organisation is highly adaptable and agile. "In just the last past couple of months, we have been able to quickly adjust to the new business environment brought about by the pandemic. We were able to continue most of our operations and at the same time, provide a lot of help for our government, medical practitioners and disadvantaged communities."
The difference that these projects make on the lives of people is what keeps this tycoon inspired. "People tell me that their lives are better because of our projects—be it their commutes, or their businesses. We have also built entire communities and houses for disaster victims, and have put through school many students, some of whom we have also hired. It gives me satisfaction and fulfilment when I see our employees prosper and able to provide well for their families, when I see people progress better in life in part or wholly because of San Miguel," says Ang. "I'm inspired by what the Philippines can be if we all work together to make it better and give it all the help we can give, so that we uplift the lives of all Filipinos, the poor ones, especially. We only have one country; we should love it and help it grow."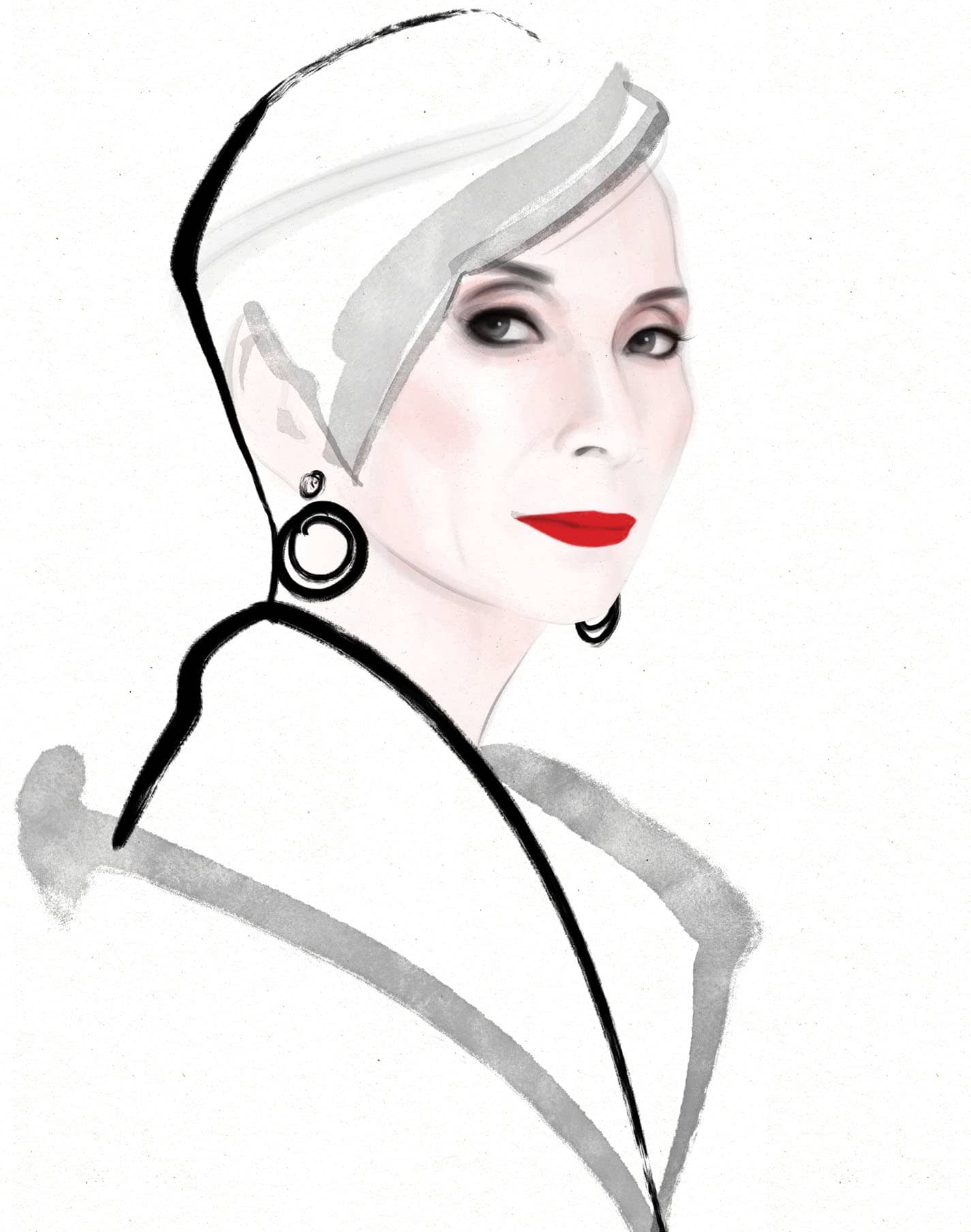 Josie Cruz Natori
Fashion Designer and the CEO and founder of the Natori Company
This New York-based designer aims to leave a mark not only in the global fashion scene but also in the worlds of music, culture and the arts through her philanthropies By Maritess Garcia Reyes
To say that Josie Cruz Natori has established a legacy in fashion is an understatement. Her bedazzling creations have sashayed down the runway for more than four decades, putting her name and the Philippines in the glittering, albeit competitive, global fashion design scene. Mostly hand-embroidered or embellished, her pieces continue to delight the discerning set to this day through her eponymous company, which has expanded far and wide since its inception in 1977, to include ready-to-wear clothing, fashion accessories, and home accoutrements, among others. Each piece she brings to the table radiates Natori's distinct DNA: an east-meets-west design aesthetic and exquisite craftsmanship.
But what's next for this design icon following these achievements? Knowing no boundaries, she says, "It's a big word but I hope and pray I am able to be in a position to make a difference in my philanthropies," adding that the only challenge for her to make this happen is being able to devote more time as she has a full-time business to run. "[I] also need to build stronger financial resources to be able to contribute meaningfully. I do the best I can with the time and resources I have," she shares.
What many don't know is that this fashionpreneur has another interesting side beyond the company she so worked hard for and built to an empire that it is today. At a young age, she already displayed a natural inclination for music, such that when she was only nine, she had the chance to play the piano alongside the prestigious Manila Philharmonic Orchestra. Not only that; her love for the arts and culture is undeniable. So it comes as no surprise that Natori became one of the purveyors of art, culture and music. Currently, she is on the board of the Asian Cultural Council (ACC) and the Orchestra of St Luke's (OSL), an organisation that brings music to life with world-class performances and other initiatives that promote classical music. "As my focus is so much into the arts, I have great memories of memorable interactions with the artists," the fashion designer says, citing that one of her most memorable experiences was when she played with the Orchestra of St Luke's. "The gathering of over 40 Asian Cultural Council artists in Manila for our 35th anniversary was one of the most exhilarating experience ever," she adds.
You can read up to 3 premium stories before you subscribe to Magzter GOLD
Log in, if you are already a subscriber
Get unlimited access to thousands of curated premium stories, newspapers and 5,000+ magazines
READ THE ENTIRE ISSUE
September 2020