Next in Line
Tatler Philippines
|
September 2020
The daunting, yet sometimes paradoxical honour of rising to the challenge of joining the ropes of a family business is something that many a son or a daughter face
The perspective, know-how and innate knowledge that come from being born into an industry, surrounded by people passionate about it, make one very much a part of that world. Skills and visions may take a lifetime to build, to mould or perfect but what one can learn from generations past is priceless. Through these interviews with second and third generation family members who have decided to join their family operations, we gain a deeper understanding of the challenges and balance needed to drive one's professional life forward.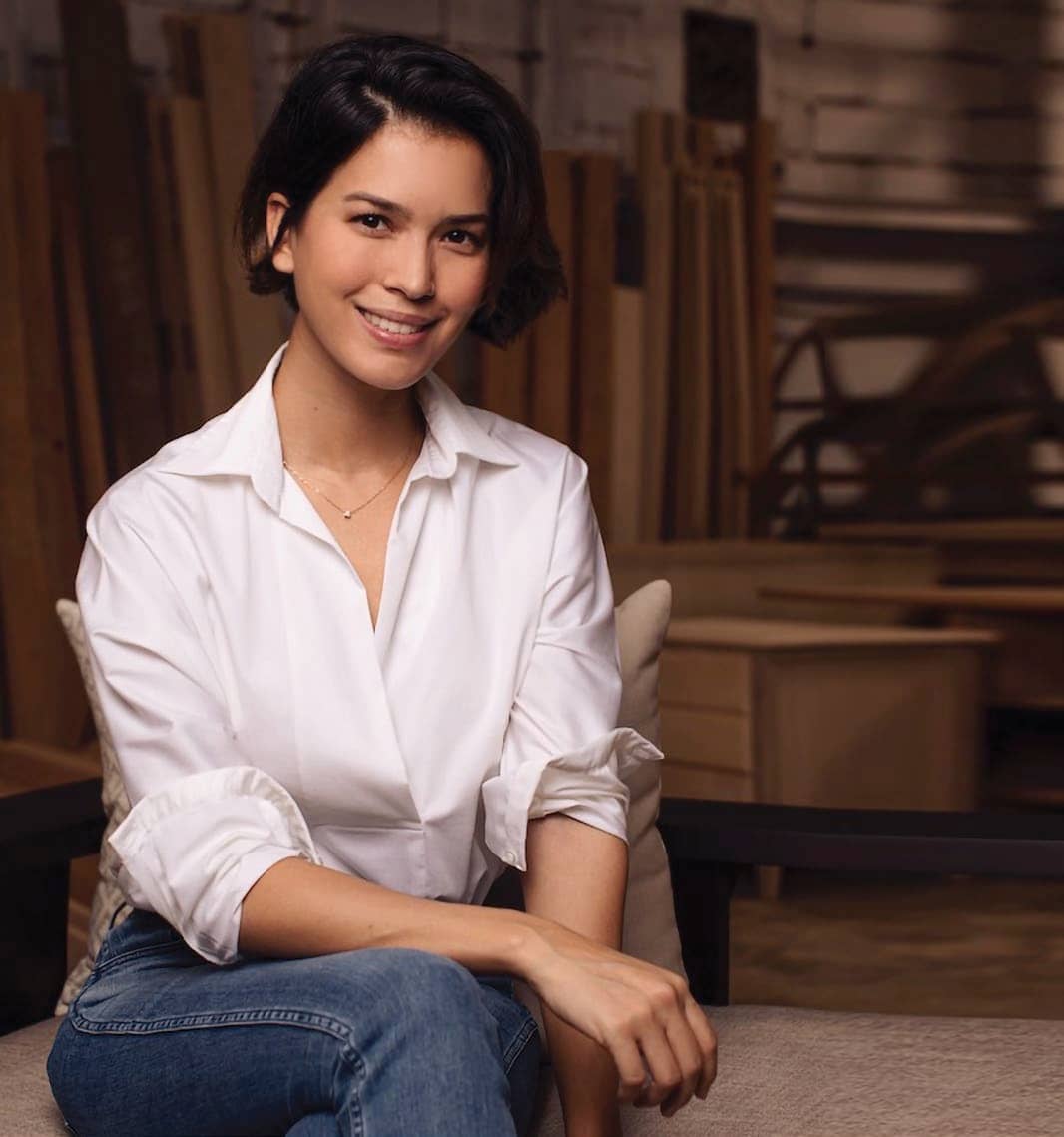 JESSICA KIENLE MAXWELL
As Philux's vice president and head of design and merchandising, her main role in the family business, founded by her father Max, is heading the creative direction of the brand as well as the general merchandising of the Philux showrooms.
How is it working in the family business?
I did not have much guidance when I first started with the company, as my parents' style of training was for me to learn the ropes on my own, through trial and error. But this taught me how to be proactive and think outside the box. It's important to familiarise yourself with every aspect of the business and learn from the family members who have been there before you, but it's as important to be able to find your niche in the business and figure out where and how you can contribute based on your own set of skills.
What have you learnt from family members who were in the business before you?
I have learnt that it is crucial to delegate and build a good team, as a company is really about its people. But it is equally important to still micromanage certain parts of the business, to maintain certain standards and stay true to your brand's DNA.
How can one work with family members productively?
Learn how to separate and find a good balance between "family time" and the business. Respect each other's roles and responsibilities and always maintain good communication and transparency among each other.
What legacy do you want to create?
I am grateful for the opportunity to continue being a steward of our family business's vision and legacy—telling the FIlipino story through living spaces, inspiring a mindful way of life and nurturing a profound love for pieces produced by skilled Filipino hands. Ultimately, I hope to continue creating conscious luxury, crafted locally.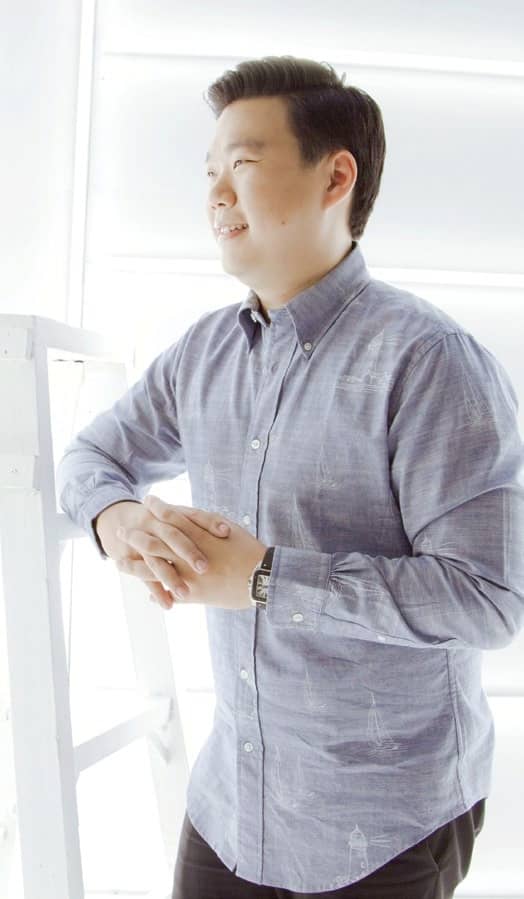 ERIC THOMAS DEE
As the COO of FooDee Global Concepts, this young man is at the helm of one of the country's largest players in the food and beverage scene.
How is it working in the family business?
It has its pros and cons. We grow together, so the transition becomes a little easier. My parents have always allowed us to go our own ways and explore our capabilities. I was not forced into the family business; it was really what I wanted to do. Here is where I feel most comfortable, and is the area in which I believe I could contribute the most. In a family business, emotions run high because expectations are also at a much higher level, so you will always have these mini road-bumps.
How do you successfully work with family members?
Communication. I make sure that we communicate with each other. It isn't as simple as it sounds because of how busy the family gets but making sure that we take time to have family meals together and family forums to hash out everything in life, business and family, is what ensures our success.
Did you learn anything from those who were in the business before you?
I am a second generation as my parents founded the company. Having had the opportunity to work directly with the founders, we are able to understand their original vision. The challenge then is how to make the business transition to the third generation and beyond as the family grows and expands.
Looking at other families that have gone through multiple generations and how they succeeded is very educational but so is looking and learning from families that have failed and knowing why.
What new perspectives and goals do you have for the future of your company?
I hope to grow the business bigger than what we are today through diversifying into different fields but with a synergy to what we do. We are possibly looking into integrating more technology into our operations. Plus, we are aiming to grow within the region as well as globally. With the current pandemic, I wish I could help steer our boat clear of danger and survive this unprecedented situation. We have been hands-on since day one and we will continue to be present for our people. Now more than ever our leadership will be tested. There are so many uncertainties, but we will keep on being agile and flexible to the new norm. We have accepted that we are now in this new world order, and we will continue to adapt.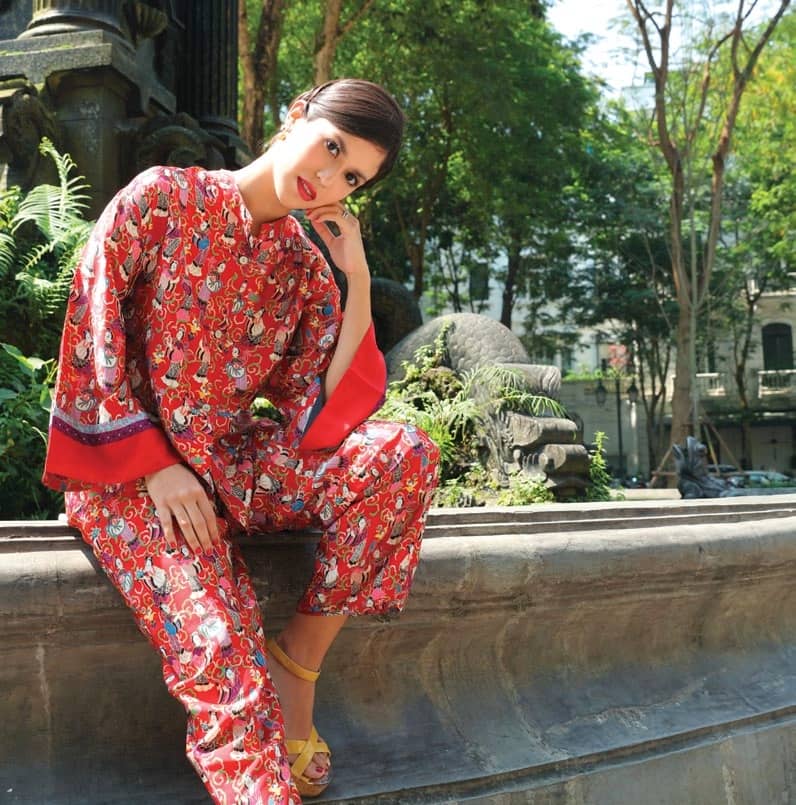 MARION BRANELLEC DE GUZMAN
This new mother is the marketing manager of internationally renowned home-grown jewellery brand, Jewelmer, which her father, Jacques Branellec and businessman Manuel Cojuangco founded in 1979.
What are the challenges of working in a family business?
For one, you must work twice as hard to earn your seat at the table as there will be high expectations from the start. There is more pressure to perform here compared to a company where you are relatively unknown. It is also important not to blur the boundaries between the personal and the professional. When you have respect for each other's roles, it makes it easier to express different viewpoints and arrive at the best solutions. At the end of the day, we all have the same shared goal.
Have you learnt anything from those who were in the business before you?
The lessons I learnt from my parents would be impossible to condense into one paragraph. They taught me the value of hard work and not to take anything for granted. It takes 377 meticulous steps and up to five years to produce a single pearl. You cannot give up mid-way, and if you do any step half-heartedly, your mistakes will be reflected on the pearl years later. I also learnt from my parents that your mind is your most powerful tool and if you open yourself up to the infinite possibilities of the universe, the right solution will always present itself in any situation.
How can one successfully work with family members?
You can read up to 3 premium stories before you subscribe to Magzter GOLD
Log in, if you are already a subscriber
Get unlimited access to thousands of curated premium stories, newspapers and 5,000+ magazines
READ THE ENTIRE ISSUE
September 2020