In Conversation
Tatler Philippines|June 2020
What are the challenges women face in the 21st century? We speak to eight women from diverse industries on how they face them head-on
ALICE EDUARDO
Founder, president and CEO Sta Elena Construction and Development Corporation
What are some of the challenges and opportunities for women in your industry/sector?
The construction industry continues to be dominated in number by male founders and leaders. Both the market and workers have grown used to that. This challenge is an opportunity to bring the female brand of leadership to the field. We can bring our unique empathy, grit, hands-on style and attention to detail to the work.
What has been the most significant barrier you have encountered as a woman in your career? How did you overcome it?
I would say the sincerity to succeed, the perseverance and determination to secure work, and the hard work I've shown as a woman in the field of construction encouraged my first clients to give me and our team our earliest projects.
How do you balance work, family, and self-care?
I've devised ways to hold meetings near my home, or with my trusted team members in my home, in order to be close to my children and my parents. As a rule, I try to sit and be present with them in as many meals during the day as I can.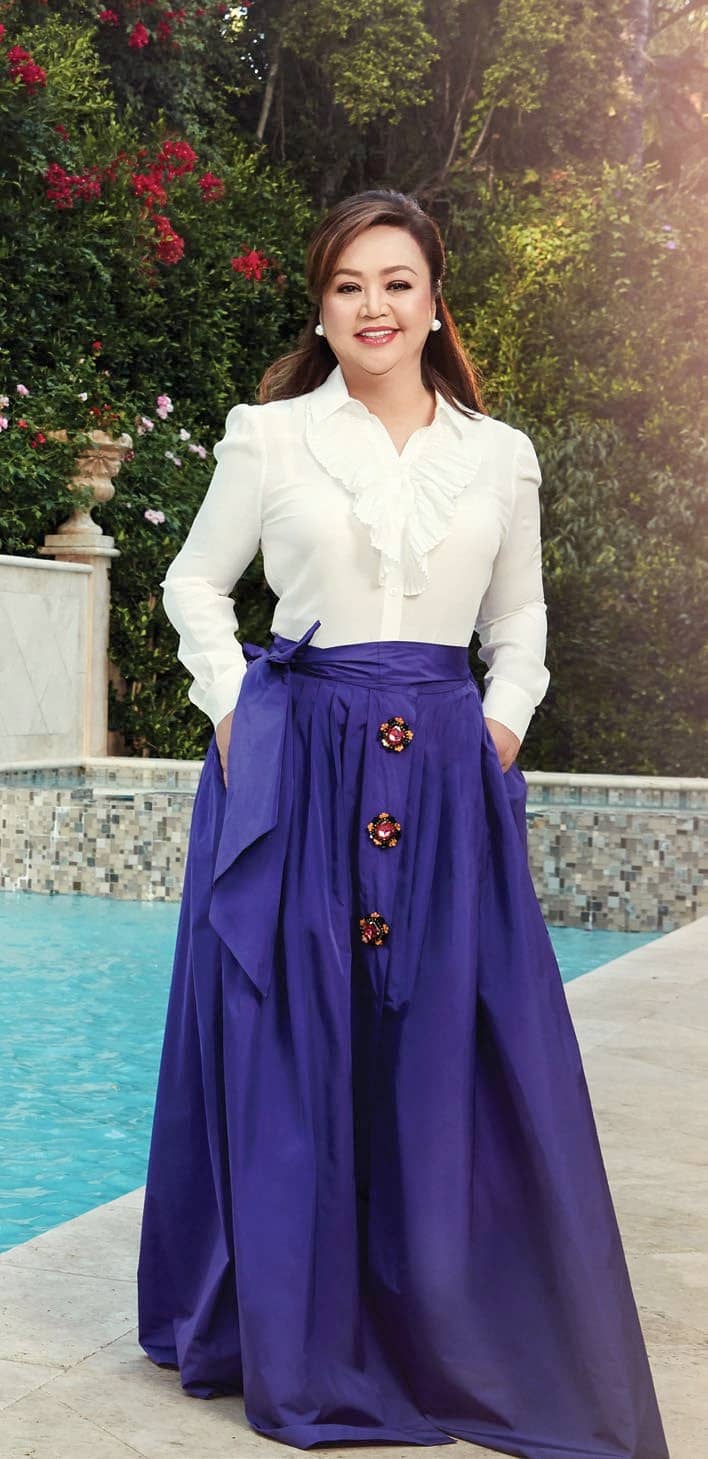 I try as much as possible to start the day in meditation and draw the line between me-time and work. Travel and a change of scene at my home outside the country have also played a key role in my ability to recharge. For this I am very grateful.
Who inspires you?
Very easily, my mother, from whom I learnt many skills and insights not necessarily taught in school. Her innate business sense and work discipline are things I aspire to live up to.
What advice would you give to the next generation of women leaders?
The world has changed so much but many leadership values endure—the ability to inspire and lead by example, fairness, empathy, admitting what you don't know, and celebrating the talent in the team who can make contributions. And in this digital world, always look for ways in making humans more relevant, especially in areas where their work has been automated.
CAMILLE VILLAR
District representative, Lone District of Las Piñas Managing director, Vista Land and Lifescapes
What are some of the challenges and opportunities for women in your industry/sector?
In the retail/real-estate sector, women have a lot more opportunities than challenges. Women in this sector possess the creativity and discipline to lead, start their own businesses and be specialists.
Because of gender, what has been the most significant barrier you have encountered in your career? How did you overcome it?
Maybe not barrier but rather, challenge in my career has been how to create a balance. There are not enough hours in the day to do what I have to do at work and at home. But I discovered that I just had to come up with a system to manage my time better. Through technology, creativity and multi-tasking, I was able to achieve a work-life structure that works for me.
How do you balance work, family and yourself?
To this day, I am still learning. What helps me, though, is setting aside a specific time for myself, my husband, my son, my family and my friends because this can sometimes be forgotten when you are absorbed in work. Knowing your priorities also helps.
Who inspires you?
My parents because they've instilled in me this drive and entrepreneurial spirit that push me to try to accomplish as much as I can in all my endeavours. Especially my Mum, who has always taught and shown me that my being a woman should not prevent me from accomplishing or doing anything that I want to do. I am also inspired by women leaders in business, like Tessie Sy Coson, who have achieved so much and are so admired and respected.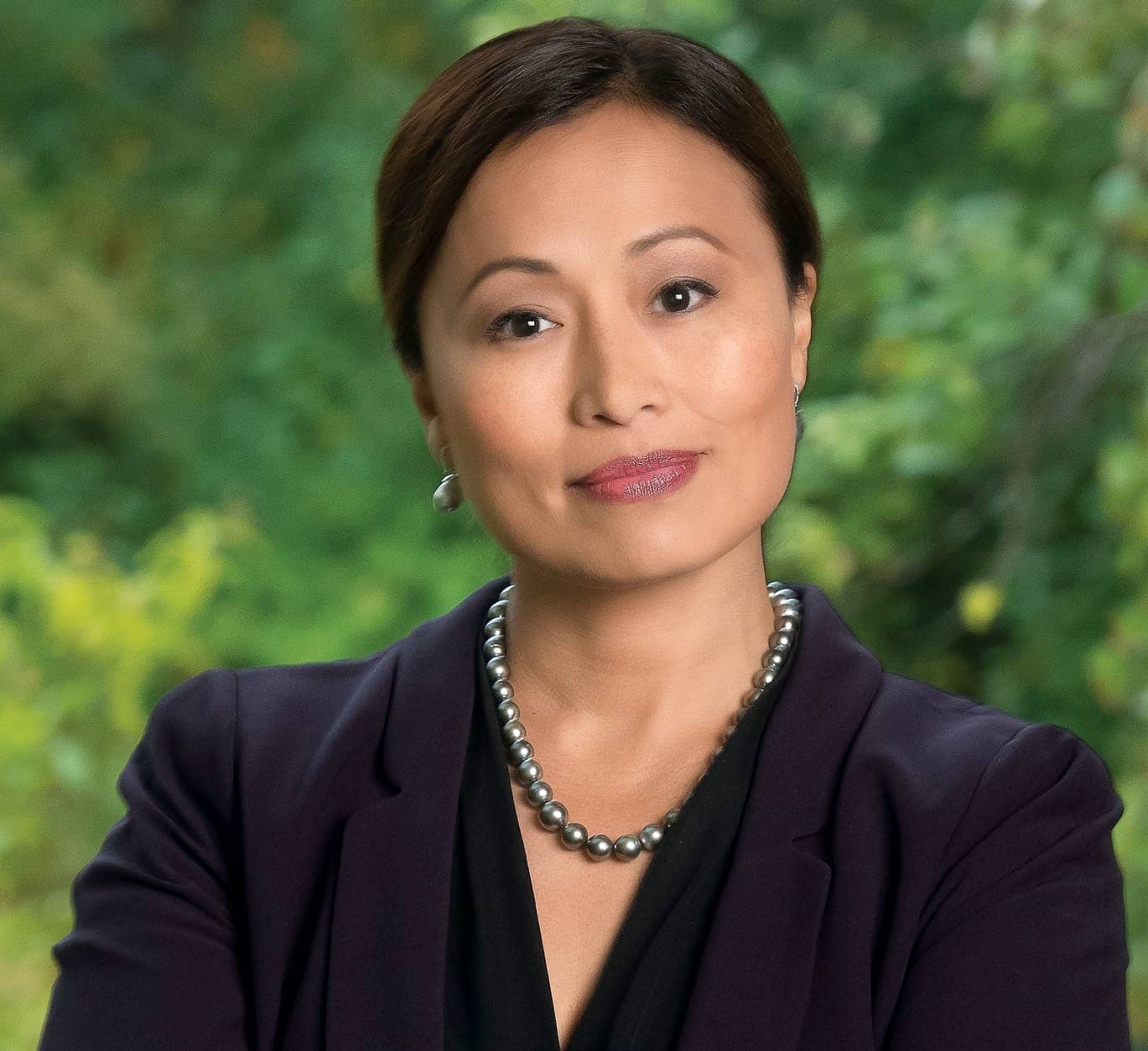 SHEILA LIRIO MARCELO
Founder, chairperson and CEO of Care.com
What are the challenges/opportunities for women in your sector in this time of the pandemic?
Many professional women are feeling extraordinarily stressed, juggling full-time work from home with caring for their families without help. They are leading meetings on video conferences all day and trying to keep up with their email, while trying to figure out homeschooling, cooking meals, doing laundry and generally making sure that nothing goes off the rails. But interestingly, this is also a poignant time for men to witness their own partner's struggle and will invest in more and better policies and benefits that support work-life balance for all employees, post-Covid-19.
How do you balance work and life responsibilities?
My husband, Ron, and I split 50/50 the work of running our home, and we don't have stereotypes. He loves to cook and I enjoy doing our finances. My parents were the same way. And this is something we not only model for our boys, but also actively emphasise the importance of. I'd love their future spouses to know that we raised feminists!
What was the most significant gender-related barrier you encountered in your career?
Being a female entrepreneur running a female-focused business had many challenges. I have stories of being underestimated and overlooked. I remember one investor meeting, prior to our IPO for Care.com, where I offered people coffee when I arrived. It was second nature. One gentleman thought I was a bank assistant but I wasn't shocked; I was plenty used to it by that point. I smiled, held out my hand, and introduced myself: "Hi, I'm Sheila Lirio Marcelo, founder, chairwoman and CEO of Care.com."
You can read up to 3 premium stories before you subscribe to Magzter GOLD
Log in, if you are already a subscriber
Get unlimited access to thousands of curated premium stories and 5,000+ magazines
READ THE ENTIRE ISSUE
June 2020