Her True North
Tatler Philippines|July 2020
Always ahead of the curve when it comes to living clean and green, Bianca Araneta Elizalde takes a deepdive into the belief systems that she has supported since her younger days, and talks about the persisting relevance of wellness in an ever-changing world
How success is measured varies from person to person, and from moment to moment. There are times when we aim for large scale achievements such as accumulating accolades or breaking world records. There are also times when we applaud our day-to-day accomplishments such as getting errands done or cooking a satisfying meal. For restaurateur and wellness advocate Bianca Araneta Elizalde, it is not so much about measuring it, but about being the best you can be in any situation. "It is about waking up each day, deciding to put your best foot forward and doing what you can," she says. "I don't like to compare myself to others and use them as my benchmarks. Instead, I compare who I am today to who I was years ago. I like to work on creating a better version of myself. For me, that is success."
As an 'It Girl' back in the Nineties, her pretty face was a staple on numerous print ads, magazine covers and television commercials. Good looks run in the Revilla family: her grandfather Jose "Pinggoy" Goyena Revilla, Jnr was an actor and a matinee idol; her grandmother Paquita Roces was the first-ever model for soap brand Camay; her mum Maritess, also a sought-after movie star, followed as the next Revilla Camay Girl; her aunt, Cita, followed a third time as Camay Girl. This record of the Revilla women remains an oft-mentioned feat in the local commercial-modeling world.
Bianca was 15 years old when she was invited by a talent scout to do a VTR (videotape recorder) audition. This would turn out to be for a soap brand too, not Camay but for an Ivory ad which would launch her commercial modelling career. After working for the shampoo and soap brand for five years, she went on to do endorsements for companies such as Smart and FILA. She later expanded her repertoire to include hosting and VJ work for channels such as Studio 23 and MTV. Married to Juan Elizalde, Manila Broadcasting Company executive director and VP for operations, since 2007, she is a devoted mum to four beautiful girls: Isabeli, Alessi, Siena and Semira.
"I enjoyed myself so much," she says of her former career track, which now, according to her, feels like it took place in another lifetime. "But I also learnt a lot, like how to really value myself. I recognised my limitations—what I would and would not do for a job. I learnt how to deal with rejection and how to not take criticisms personally. Ironically, being in an industry that judged me so much on my looks made me value everything else about myself besides that." And even though times have changed since her modelling heydays, she believes that being professional, showing up on time and knowing one's worth remain part of the basic formula for success in any industry.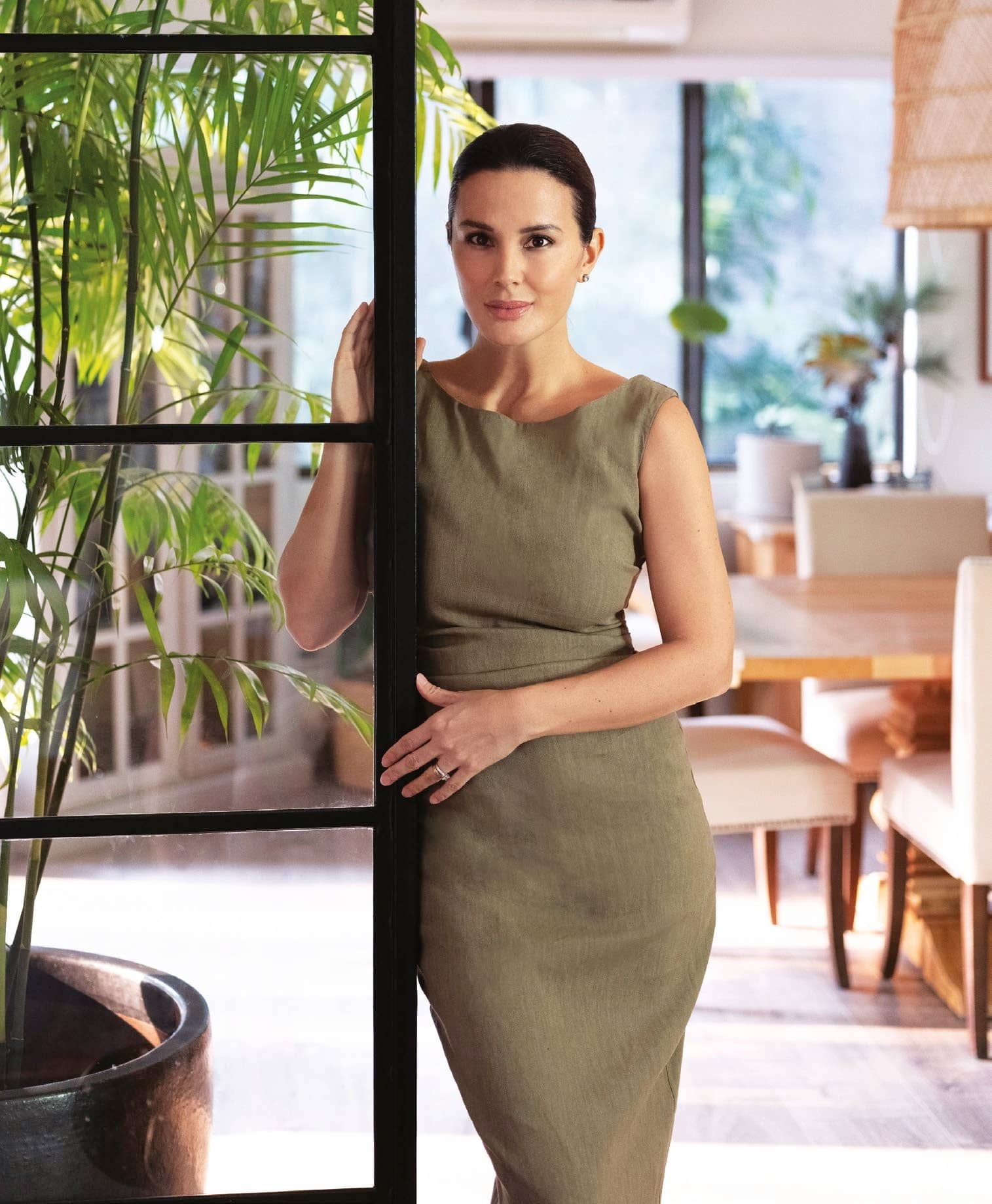 You can read up to 3 premium stories before you subscribe to Magzter GOLD
Log in, if you are already a subscriber
Get unlimited access to thousands of curated premium stories and 5,000+ magazines
READ THE ENTIRE ISSUE
July 2020