Malaysian Batik
Tatler Malaysia
|
October 2020
While at first glance an art form indigenious to our nation since the 1920s, behind this colourful textile is a heritage painted by centuries of cultural exchange and generations past
The batik we recognise today are brilliantly coloured, intricately patterned fabrics of varying motifs that can range from delicate, winding florals to complex geometrical shapes. Though you'll find more mass-produced designs due to the inevitable mechanisation of batik, its hand-crafted element is a tradition still practised today albeit having adapted to modern times.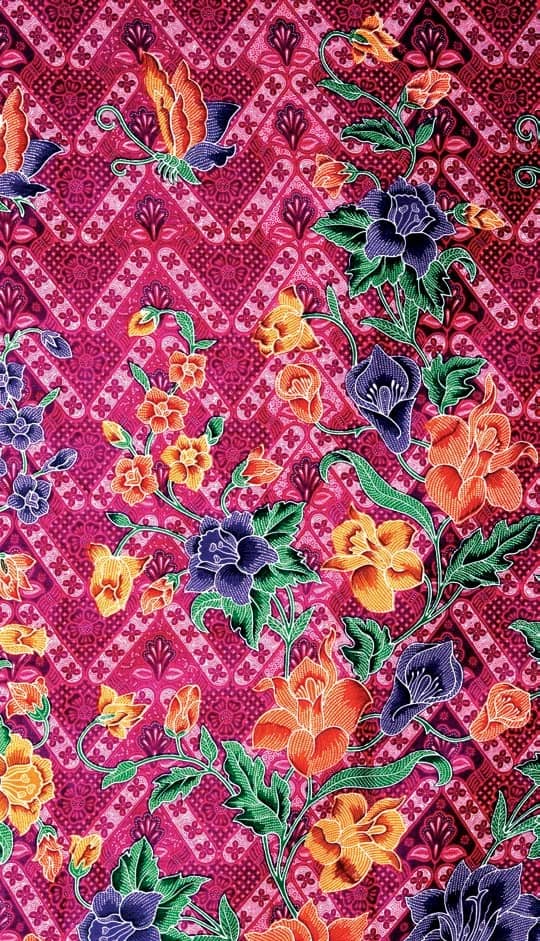 Dubbed as a 'painting in reverse' in an old New York Times article published in 1975, it's a rather accurate description of the 'resist dyeing' technique used in creating batik. Apparently an age-old process practised as early as 4th century CE in Ancient Egypt, it's mentioned in M A Hann's book Patterns in Culture—Techniques of Decoration and Coloration that a burial site in Achmin, Upper Egypt revealed a child's tunic with a simple block pattern made of wax print and was decorated by a "resist dyeing procedure".
In the context of Malaysian batik, one would have to retrace its Javanese influence, which goes as far back as 15th to early 16th century Malaya when the Malaccan Kingdom was still at its height. Interestingly enough, while the city eventually fell to Portuguese colonisation in 1511 AD, trade reports documented by Duarte Barbosa (a writer and officer of Portuguese India in the 1500s) describe the trading relationship between the Malay Peninsula and Indonesia unaffected despite "being occupied by two different European colonies", leading scholars to deduce that batik was introduced to Malaysia via its past maritime trade with Java.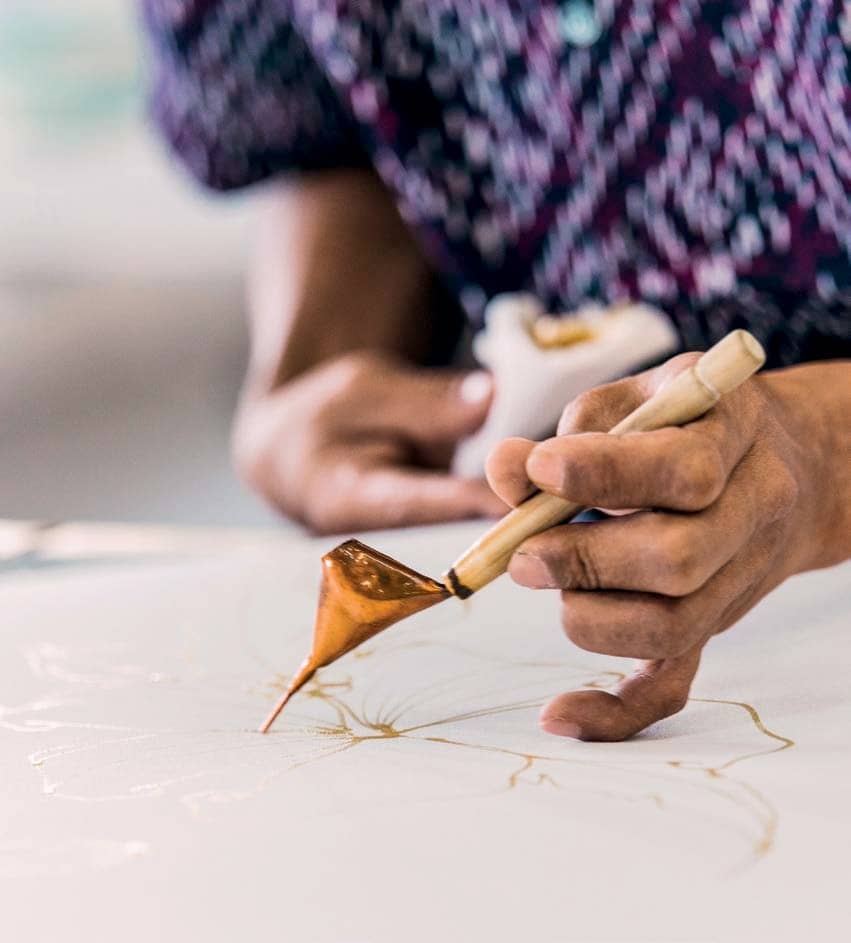 You can read up to 3 premium stories before you subscribe to Magzter GOLD
Log in, if you are already a subscriber
Get unlimited access to thousands of curated premium stories, newspapers and 5,000+ magazines
READ THE ENTIRE ISSUE
October 2020