Altered States
Tatler Malaysia
|
October 2020
As the coronavirus closes in on his home state of Texas, a photographer sets out on a challenging road trip across America to witness a changing nation firsthand
JUNE 13 We haven't even passed the city limits of Austin, Texas, our home town, before our three-year-old daughter announces, "I'm done with this trip, I want out of the car!" Fifteen minutes down, 70 hours to go. This seems daunting.
It's our first road trip with our two young children, and we've decided to go big, driving from Texas to Montana for two months in the middle of a global pandemic that has turned any type of travel into a risk. Our family and friends think it's nutty. But since our kids were born, we've spent a chunk of each summer at a cabin in the mountains outside Missoula, Montana to escape city life and the oppressive Texas sun. Now it seems we are escaping the virus. And as a photographer, I'm ready to create a document of what is happening across America at this moment.
The first thing we see is that there are more RVs on the road than normal, but overall traffic is way down as we head across Texas. A rest stop outside Amarillo is eerily almost empty. We try to put some distance behind us, but even an 500-mile day doesn't get us out of the state. We stop at Palo Duro Canyon State Park, a beautiful place that impresses as you suddenly find yourself standing along its rim after driving for hours across the flat plains. We've tried our hardest to plan out our nightly stops at someplace beautiful and interesting for the kids, who discover cacti and a snake that is a little too close for comfort.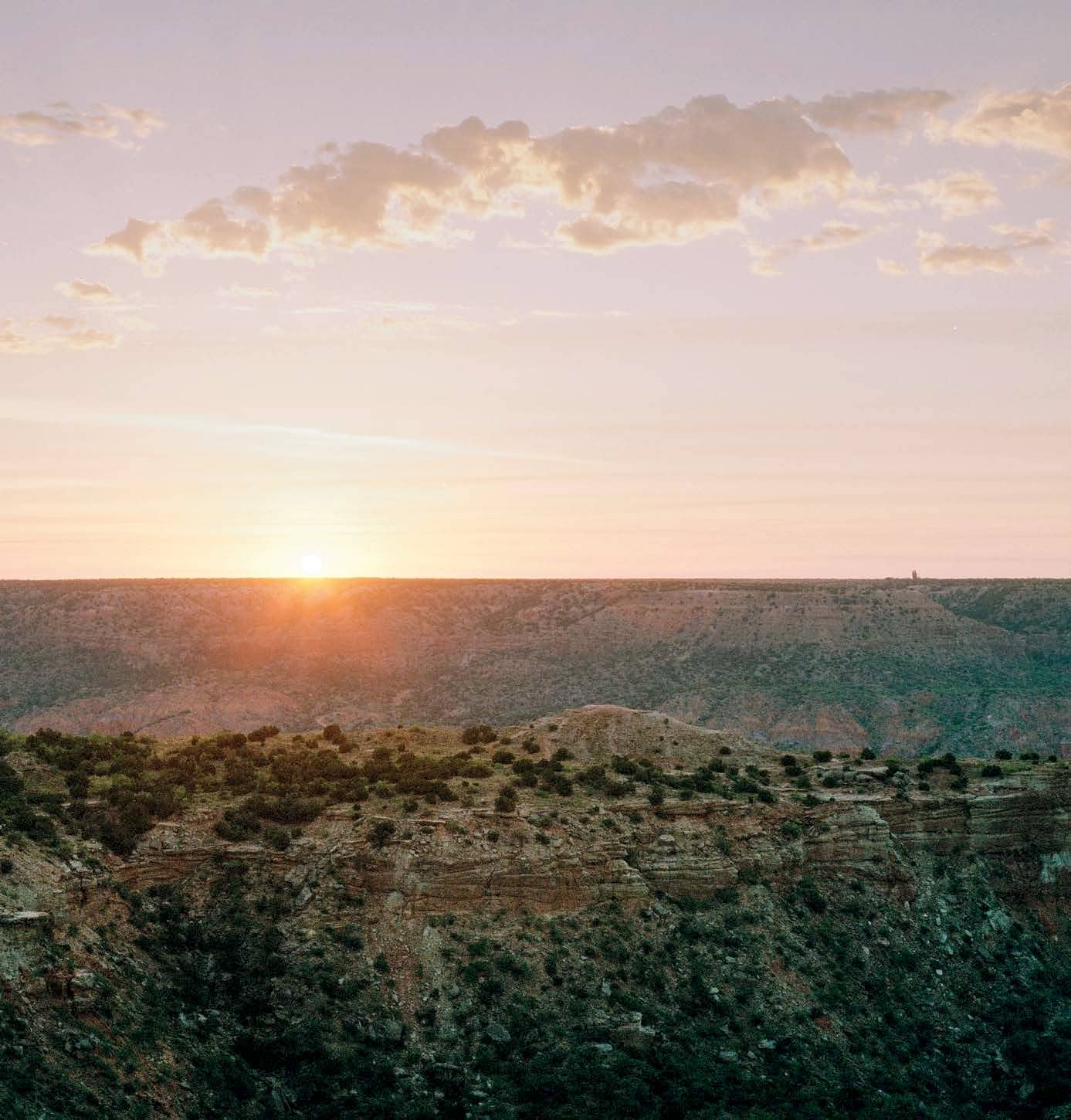 JUNE 14 After ten hours speeding across Texas, we finally reach the state line and enter New Mexico. This corner of the state is always quiet, but as we cross the state line, we can really feel a change taking place. In Texas, maybe half the people at a gas station might have masks on, but in New Mexico people are more cautious, with signs along the highway urging people to practice safety precautions. Then in Colorado, things are busier. There's more traffic and things just generally look more alive and bustling. Licence plates from every state east and south of this famous mountain destination fill the gas stations and rest areas.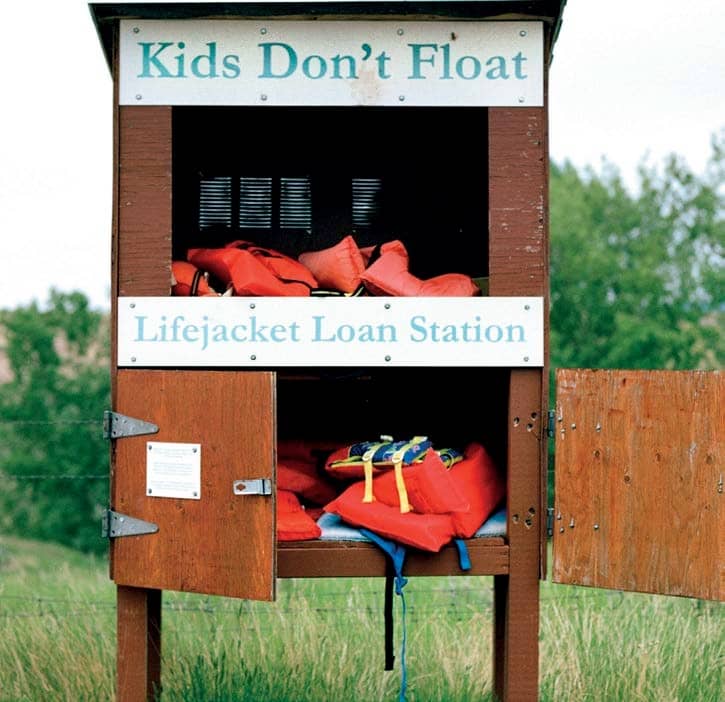 JUNE 15 This morning we hear that Austin is undergoing further lockdown, with masks required everywhere in public, and groups limited to two people for susceptible populations, like my parents. We had expected the situation to get worse, just not nearly so quickly. We had done our best to think of all the possible scenarios and safety issues that travelling with our kids could bring about, but we feel lucky at this moment to be out of the city and in the self-contained world of our travel trailer. We've packed all our meals in the cooler ahead of time, so we don't have to stop for food, and we have a bathroom in the trailer. We stop at empty parks so the kids can burn some energy, and never have any trouble finding spots to run around or eat lunch with no one else in sight. We do question whether we are being overly cautious, since we can clearly see that half the population doesn't seem to be giving these things any consideration, but it also just doesn't feel that difficult to take precautions and do our part to keep ourselves distanced from other people.
We feel lucky to be on the lonely roads, passing another car maybe only every 15 minutes. We camp at Lake DeSmet, where there are only seven other trailers around a giant lake. We finally give in to letting the kids have way more screen time than normal, so they don't even notice when we park at the campsite.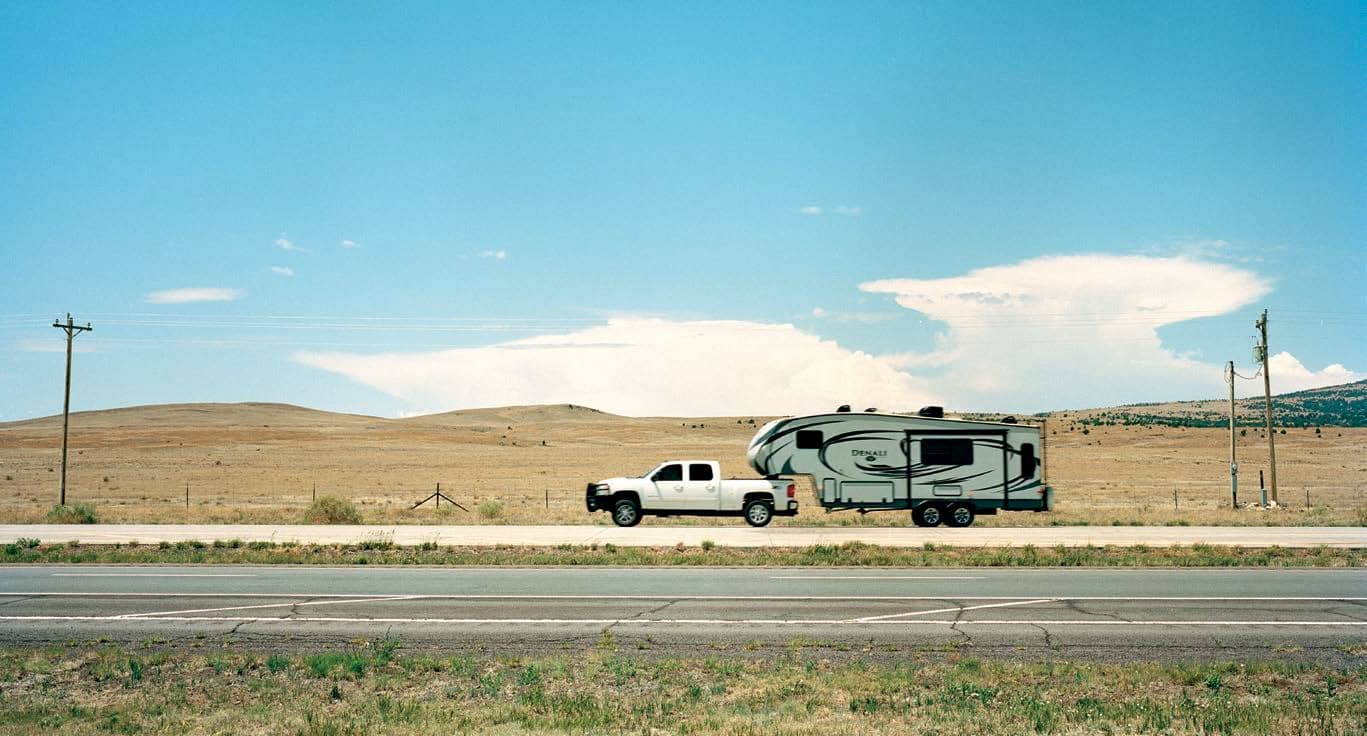 JUNE 16 We hear turkeys gobbling at sunrise. Back home, the headlines announce, "Texas Has Shifted to an 'It's Your Responsibility' Pandemic Plan." In Wyoming, one of the least populated states in the country, it seems like every person could easily keep a social distance of about a mile.
You can read up to 3 premium stories before you subscribe to Magzter GOLD
Log in, if you are already a subscriber
Get unlimited access to thousands of curated premium stories, newspapers and 5,000+ magazines
READ THE ENTIRE ISSUE
October 2020