HARLEY-DAVIDSON LIVEWIRE
T3 Magazine|April 2020
Motorbike aficionado Robert Jones reports back from rural Spain where he's been getting to grips with Harley's first electric bike, and it turns out to be one hell of a ride
Dropping the right wrist on the Harley-Davidson LiveWire is a perspective-shattering experience. The future of motorbikes suddenly is right here, right now in the present, and the feeling it generates as you scream at the horizon is little short of symphonic.
And, for me, that horizon lies beyond a twisting mountain road near Antequera, Spain. I've been attending Harley-Davidson's 2020 launch event and, after riding a comprehensive selection of the brand's more traditional bikes, both on the road and off-road, we're finishing off the final day with a taste of the future, the all-electric bike that Harley-Davidson has spent nearly 10 years creating.
As someone who, truth be told, does not have a strong brand affinity to Harley-Davidson, and whose perspective of the maker was very much rumble and leather, the LiveWire feels almost surreal, as if it isn't supposed to be here and certainly not with a Harley-Davidson badge on it. I think it fair to say that if you asked 100 people which motorbike brand would produce the first game-changing electric motorbike, then hardly any would plump for the famous American maker.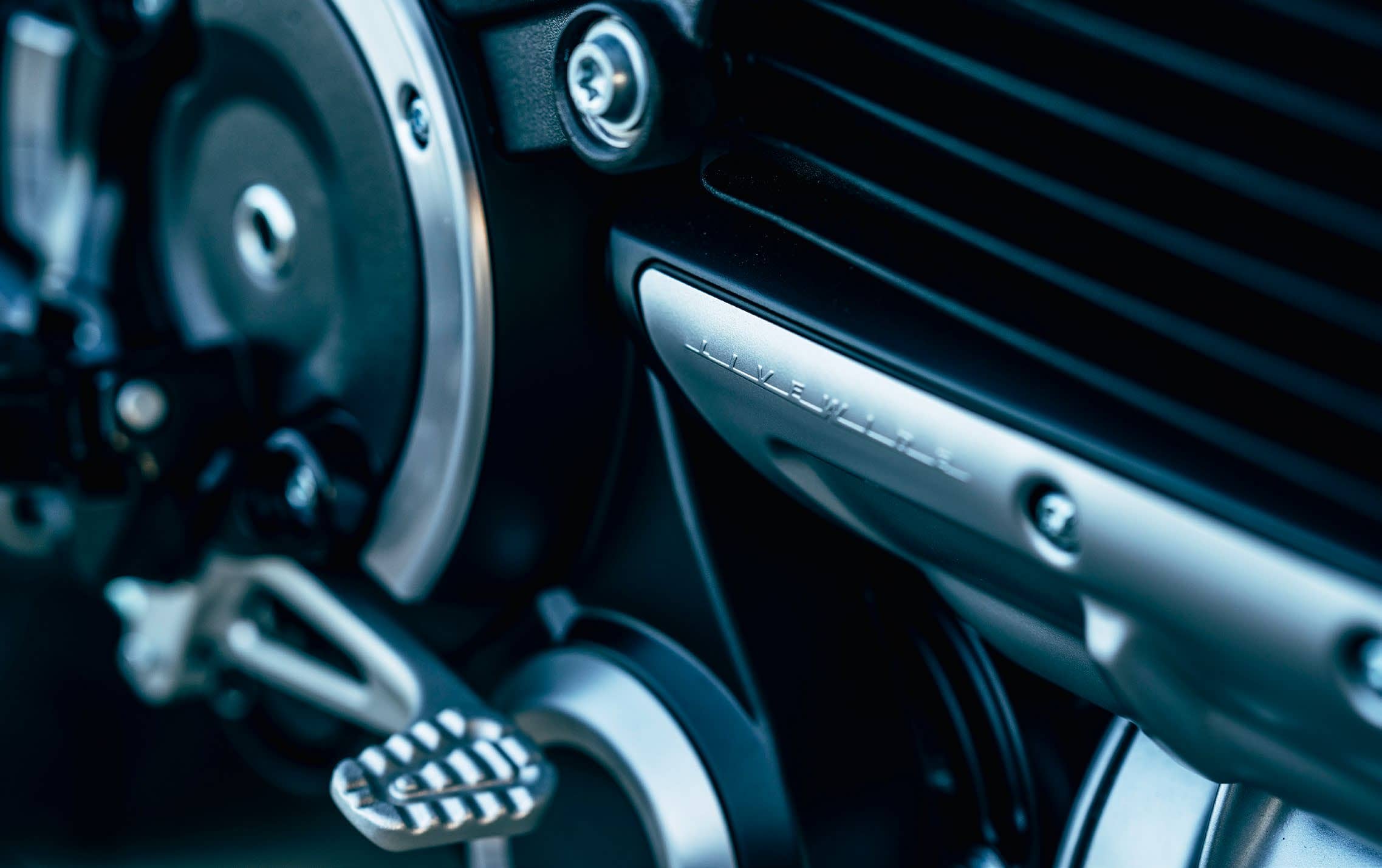 Which makes the leaning into a now widening bend in the road, tucking in to the LiveWire's sleek naked frame, hitting the exit line into the straight and then absolutely gunning it even more spectacularly bonkers. I've ridden fast bikes before, and I think it fair to say that unless you are a track day fiend with a garage full of 200bhp-plus hyper bikes, then the acceleration the LiveWire delivers (0-60mph in three seconds) will leave you breathless.
That impact is without doubt largely generated by the sheer amount of torque generated by the bike's Revelation electric motor (86ft-lb), and the fact that torque is all made available at any stage. As the bike has no traditional gearing, there's no having to run up to north of 120mph to get anywhere near peak torque – you just get it all, instantly.
The result of this is that when I first get on the bike and roll the wrist I fishtail the hell out of the LiveWire, with it begging to put the intense power down under my overzealous, used-to-lesser-torque, unknowing hands. Within minutes, though, I get a feeling for the power this bike has to offer, and can choose when to be so dramatic off the line.
You can read upto 3 premium stories before you subscribe to Magzter GOLD
Log-in, if you are already a subscriber
Get unlimited access to thousands of curated premium stories and 5,000+ magazines
READ THE ENTIRE ISSUE
April 2020