BRIGHT ARC: Sonos Arc
T3 Magazine|July 2020
Give your big-screen TV experience the wall of rich, spatial sound it deserves
SPECIFICATIONS
Drivers 11 (8 woofers, 3 tweeters) Connectivity HDMI eARC, ethernet, Wi-Fi, Apple AirPlay 2 CPU quad core 1.4 GHz A-53 Memory 1GB SDRAM, 4GB NV Dimensions 1141.7x87x115.7mm Weight 6.25kg
The Arc is Sonos' first foray into the world of Dolby Atmos and 3D audio. Sonos has been making home cinema products for seven years now, since the Playbar, and took a big step into the waters of surround sound with the ability to combine satellite speakers with the soundbar for a 5.1 system. But home cinema technology moved on, Dolby Atmos arrived, and 3D audio with height became the big new thing.
Really, the only flaw the fantastic Sonos Beam had was a lack of Dolby Atmos height support, and actually we didn't mind that because it was an excellent price and Atmos support in speakers that size and price range is pretty limited.
But there was still left an Atmos sized gap in Sonos' range, and that's where the Arc swoops in, bringing a bigger, beefier soundstage in every way, including upfiring drivers for adding height to the stage, as well as more effort to produce spatial surround-like sound from the single bar, as is all the rage these days.
It's a much bigger, beefier bar to match the sound upgrades: whereas the Sonos Beam is suited to TVs from 42 inches up, this is around the same width as a 55-incher.
At £799, it comes in at a pretty typical price for Atmos bars. It's common for them to break the £1k mark (especially if they include rear speakers and/or a subwoofer), though more budget options are possible at closer to £500. Those won't have the fit and finish of the Arc, of course… nor its actual prowess with sound, but we don't want to get ahead of ourselves there.
Setup is as easy as any other Sonos speaker – take it out, plug it in, follow instructions in the app, and then do some TruePlay tuning. This latter part is optional, but is strongly recommended here, since it will help the Arc to get the directionality of the sound correct.
The Arc features 11 speaker drivers, with individual amplification for each, naturally. These include two angled upwards to reflect sound off the ceiling and create the height channel promised by Dolby Atmos, plus two facing out on the left and right for extreme width, plus another two at a less extreme left and right angle. And some face actually towards you too, which is quite handy we'd say.
The Arc doesn't come with a subwoofer, though a new version of Sonos' Sub is available for £699, which is… a lot. Sonos' Sub uses pretty high-end techniques such as force-opposing twin drivers (so the unit itself doesn't shake when the speakers are really rumbling), but given that most of Sonos' gear is pretty mainstream-friendly pricing, these days, the Sub is an outlier.
WALL OF SOUND
Thanks to its up- and sideways-firing drivers, the Arc is able to fill the entire wall in front of you with expressive audio
IN THE ROUND
Inevitably, the Arc won't rival true surround sound – fortunately it can easily be paired with a couple of affordable Sonos One SLs to get truly immersive audio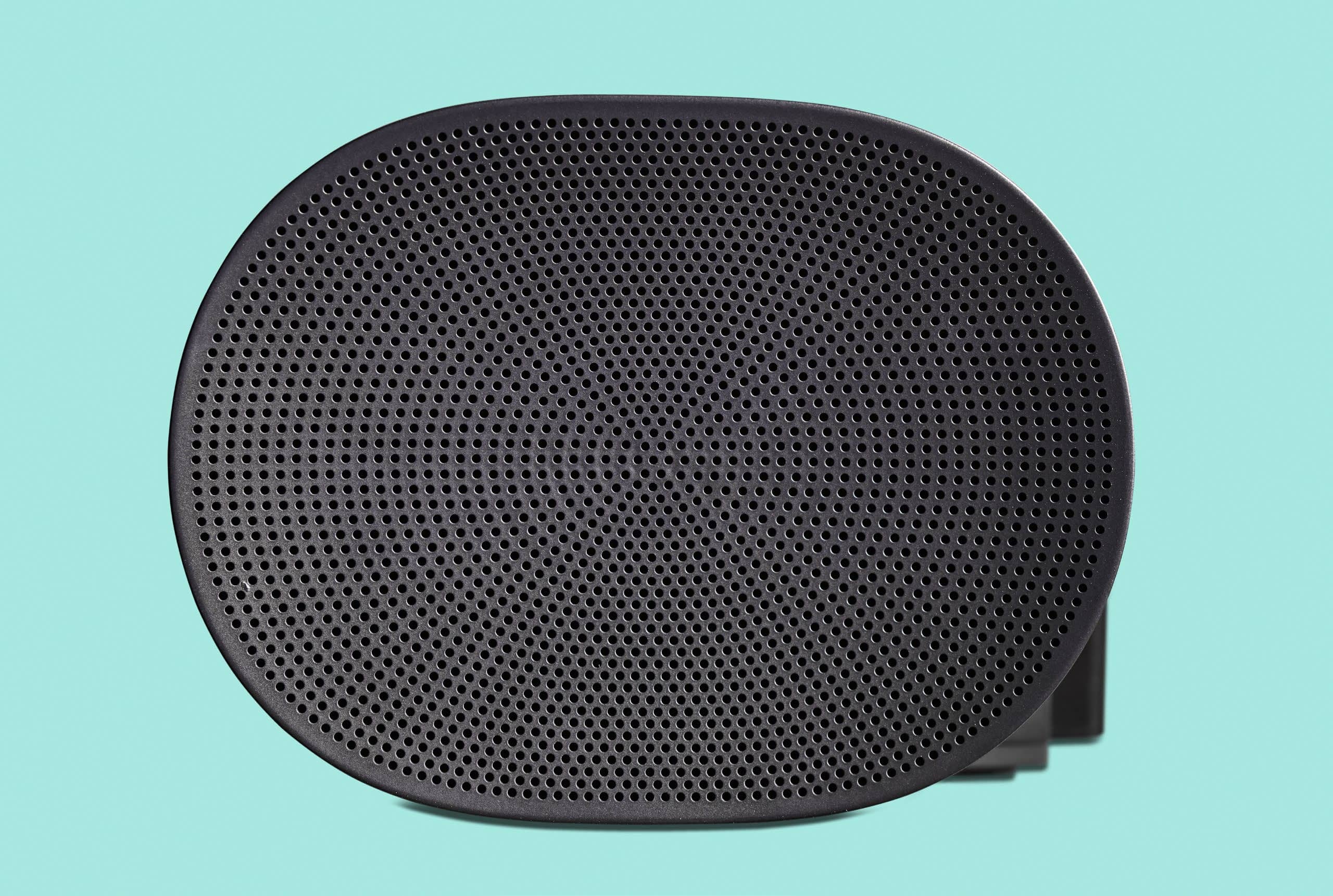 This Sonos is beefier than before, around the same width as a 55-inch TV
Hitting the m-Arc
You can read up to 3 premium stories before you subscribe to Magzter GOLD
Log in, if you are already a subscriber
Get unlimited access to thousands of curated premium stories and 5,000+ magazines
READ THE ENTIRE ISSUE
July 2020