How has growing up around cameras and darkroom helped you hone your photographic skills?
It wouldn't be wrong to say that I have literally been raised in a darkroom, as my late father—B. K. Dilwali (1909-2001) was a professional photographer. I have spent my childhood around the studio and have observed how things happened. It was very different back then! So much, that I think, I might pen down my thoughts one day, about the wave of change that I have witnessed in the imaging industry since 1952 - the time I started pursuing photography using a Brownie which was gifted to me by my father when I was just eight years old. It used a 127 film square size format with twelve exposures. The time that I spent around my father's studio gave me an opportunity to learn about portraiture, film development in tanks, print enlargements, retouching large negatives and glazing glossy prints using the glazing machine. I also learnt how matte prints were pressed in a mounting machine, and much more. I can say, that just by observing the work of people at the studio, I have gained immense knowledge about photography and the techniques involved in image-making.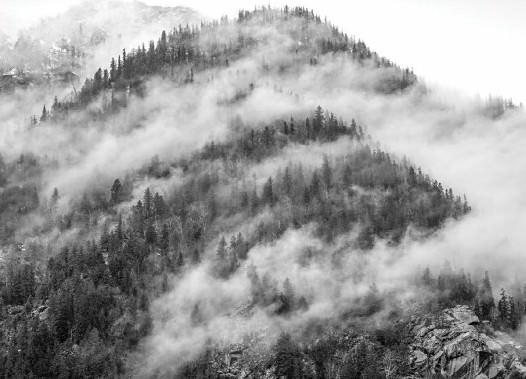 What is it that you like the most about landscape photography?