Emily And Jeffrey Piak Recount Their Journey As A Couple
Emily and Jeffrey Piak recount their journey as a couple and relive their love in Prague's historic Troja Castle, where the Louis Vuitton Riders of the Knights high jewellery collection was launched
The stunning pictures that you see on these pages were taken in June when we captured society couple Jeffrey and Emily Piak on their first visit to Prague. They were also in the capital of the Czech Republic to preview the new Riders of the Knights high jewellery collection by Louis Vuitton. Naturally, we wanted to find out how they found the experience of being the subjects of a photoshoot in one of Europe's most historic cities. But by doing so, we unwittingly kicked off the kind of conversation that couples have probably been having since the beginning of time. You know, the kind where one person reminisces about a shared experience, only to realize the other person doesn't remember things the same way at all.
It all begins quite innocently. "Prague was really beautiful," Jeffrey tells us. "It felt like a second honeymoon for us. Even having to wake up in the wee hours of the morning to get ready for the shoot was worth it." He adds, "When we got married, we only got our pictures taken in a photography studio, we didn't do an outdoor shoot."
That's when Emily reminds him: "Yes, we did. Remember, we went to the Botanic Gardens, and my gown got dirty." The ensuing expression of bewilderment that crosses Jeffrey's face is mild and brief, but quite genuine. "We went to the Botanic Gardens? Oh, okay."
Luckily for us, this is a couple who doesn't sweat the small stuff, and harmony continues to prevail for the rest of the interview. In fact, they are a disarmingly endearing, down-to-earth pair, who don't do gushy declarations, which makes their professions of affection for each other all the more heartfelt when these do arrive.
Jeffrey and Emily first met in 1983, when they were colleagues in a fire protection company. At the time, Jeffrey was a project engineer who had been working there for a while, and Emily was the new girl who had joined the trading department as a clerk.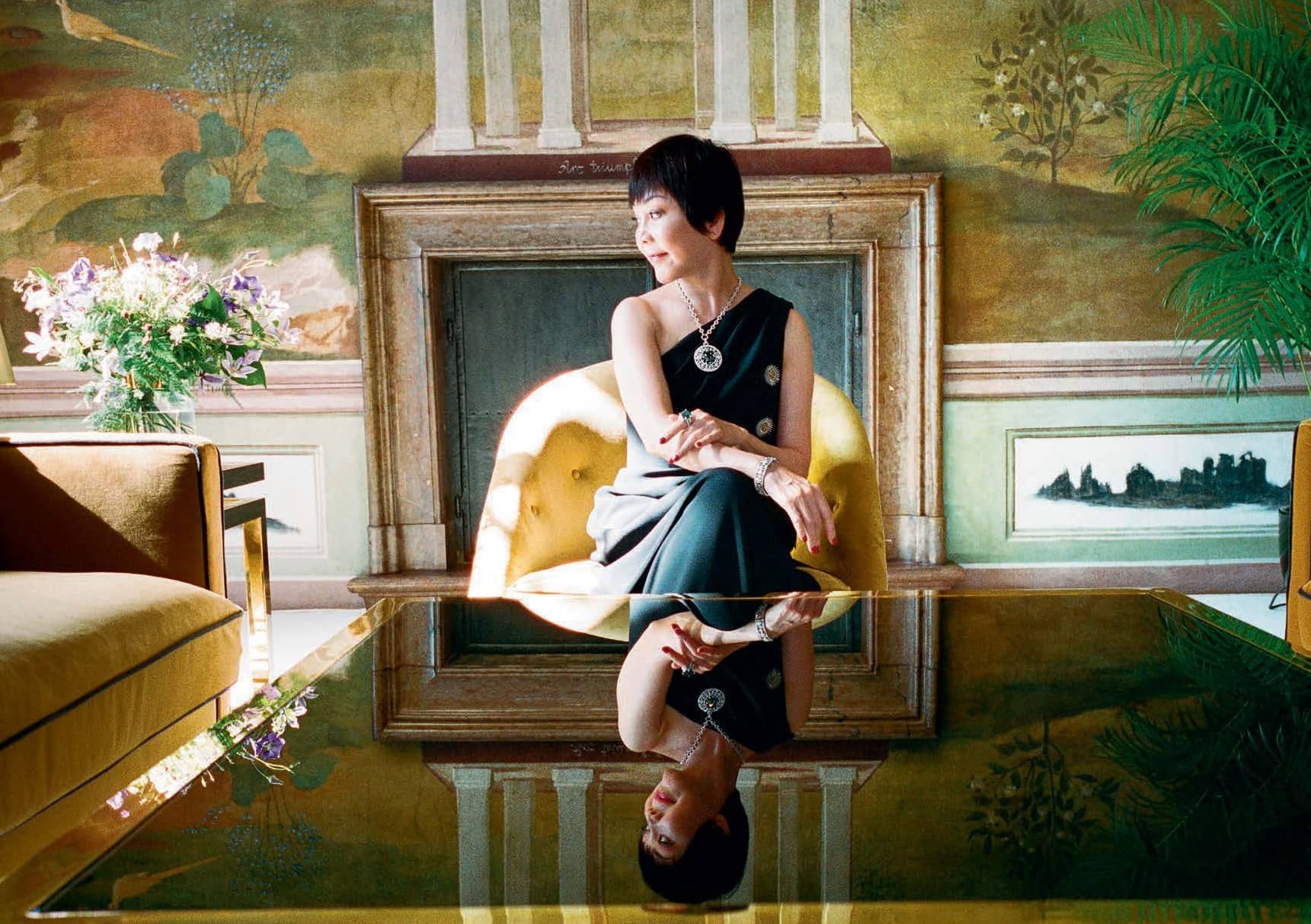 "I had always wanted to start my own business, but I didn't come from a rich family, so I didn't have the capital," Jeffrey says. To prepare for his future as an entrepreneur, he decided to get some experience in the fire protection industry, whose contracting business model didn't have capital-intensive requirements such as manufacturing equipment. That, he figured, would be useful when he was ready to launch his own venture.
Continue Reading with Magzter GOLD
Log-in, if you are already a subscriber
Get unlimited access to thousands of curated premium stories and 5,000+ magazines
READ THE ENTIRE ISSUE
November 2019