Anne Hathaway - Self Love Tips To Feel Good In Her Own Skin
Shape Singapore
|
August - September 2019
Fueled by the desire to stretch herself creatively and help women and girls around the world, The Hustle star Anne Hathaway opens up about tossing old insecurities and finding a new level of strength and purpose.
It's not every Monday that you're tasked with walking the wing of a Boeing 747, but Anne Hathaway is up for anything. (Our photo shoot took place at the famed 747 Wing House, made from the jet's components, in Malibu.) After 18 years of Hollywood stardom and the sometimes-bumpy ride that comes with the gig, she not only pulls it off convincingly in a power suit and pool slides but looks as nonchalant as Bond, Jane Bond. Which is fitting, because she proves she's got a knack for acting British in her hot new buddy-scam comedy, The Hustle, a winning remake of the 1988 classic Dirty Rotten Scoundrels. Anne plays upper-crust Brit con artist Josephine, a millennial version of the signature character played by Michael Caine. "For the role, I put on an accent that I think sounds more like Stewie from Family Guy than Julie Andrews, but that's intentional," she laughs. "Josephine is an affected person, so I wanted her to have a slightly fake accent."
The film takes place in a glamorous fictional French resort town (shot in Majorca in real life), where Anne, 36, inhabits personas and glam looks that range from boss to Riviera Barbie to a sexpot German doctor. "We had such a good time creating all these distinctive characters in the cons," she says, reliving the fun and sounding downright tickled at how she often gets to play dress-up for a living.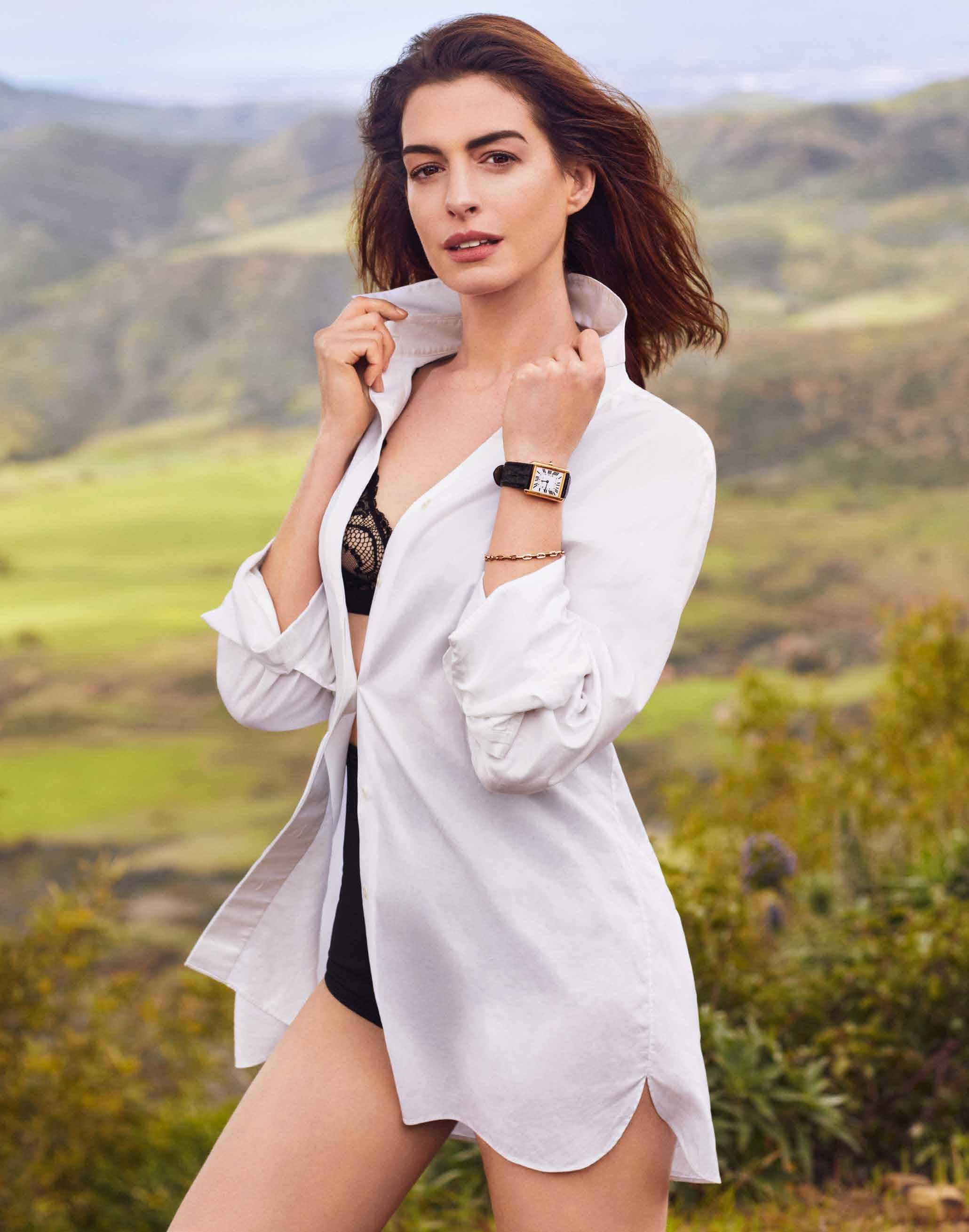 You can read up to 3 premium stories before you subscribe to Magzter GOLD
Log in, if you are already a subscriber
Get unlimited access to thousands of curated premium stories, newspapers and 5,000+ magazines
READ THE ENTIRE ISSUE
August - September 2019