Up and Away In The Amatolas
SA Country Life
|
March 2020
A burgeoning settlement of people enjoys the good life among the mountains, mists and forests of Hogsback
"I will buy a beer for the first person to guess what caused those dips," teases Dan Cornick as he shuttles us up to the Eastern Cape village of Hogsback. We eagerly study the ten-foot-wide, two-foot deep dips by the roadside. "Meteor craters?" I suggest. Aliens, trenches from the Frontier Wars, elephants and dinosaurs are among the other increasingly absurd proposals.
Dan shakes his head. "I'll give you a clue. It's an animal, but it's not a mammal. It's not a reptile. It's not an insect. It's not a bird or fish." Another clue ten minutes later should solve the puzzle. "The biggest specimen in the world was found crossing this road. It was 3.2 metres long, reaching a whopping six metres when stretched."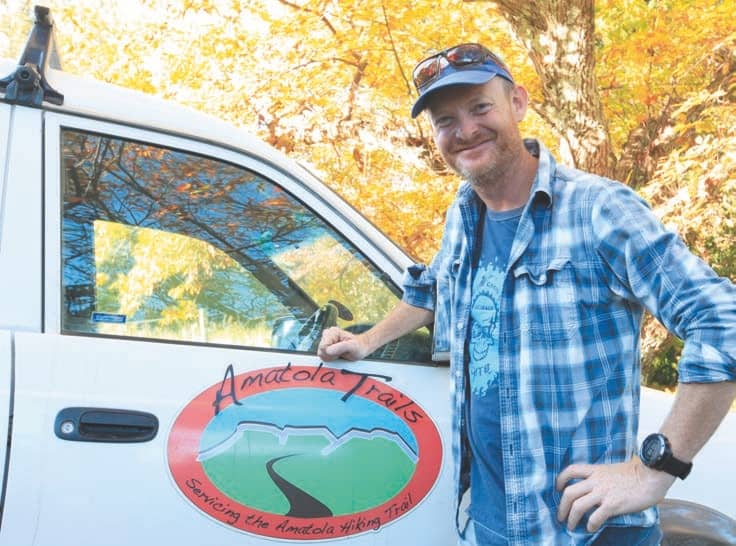 "Millipedes," someone blurts out. "Nope. They are made by the world's biggest earthworms, members of the Microchaetus rappi family," gloats Dan. "By eating in one place and pooing in another, the worms create that distinctive dip and mound landscape."
The journey passes quickly as Dan gives us a running commentary on the history and attractions of the area. JRR Tolkien never lived in the village, we learn, but his nanny was from Hogsback, and she told him of the legendary serpent Inkanyamba, which was the inspiration for Smaug. "There was no such thing as flying snakes in the UK (to where Tolkein moved from South Africa aged four) but there were dragons," Dan explains.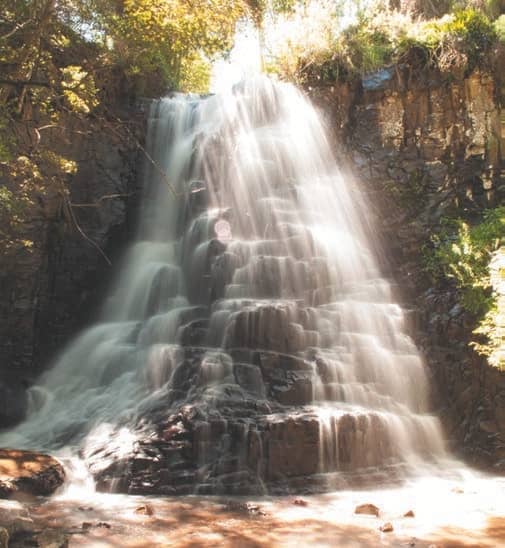 His summary of the Frontier Wars includes the story of the Burnshill Wagon Disaster, when a five-kilometer British wagon train, armed at the front and the rear, was attacked in the middle by the Xhosa. Apparently, the raiders got away with a year's supply of guns, ammunition, medical supplies and, "most horrifyingly", the officers' wine store.
"You get all sorts here," Dan explains as he shows us around the village, high in the Amatola Mountains. "Nature lovers, passionate conservationists, spiritualists and plenty of fun-loving, arty and unconventional types escaping the rat race."
Originally from Dorset, England, and on first appearances your average Pom, Dan, the owner of Away with the Fairies Backpackers, reveals a few unconventional traits of his own, one of which is meditating on a narrow ledge on a 30-meter-high sheer cliff face. I could barely look down on his tiny perch without feeling sick, never mind contemplate closing my eyes and trying to relax.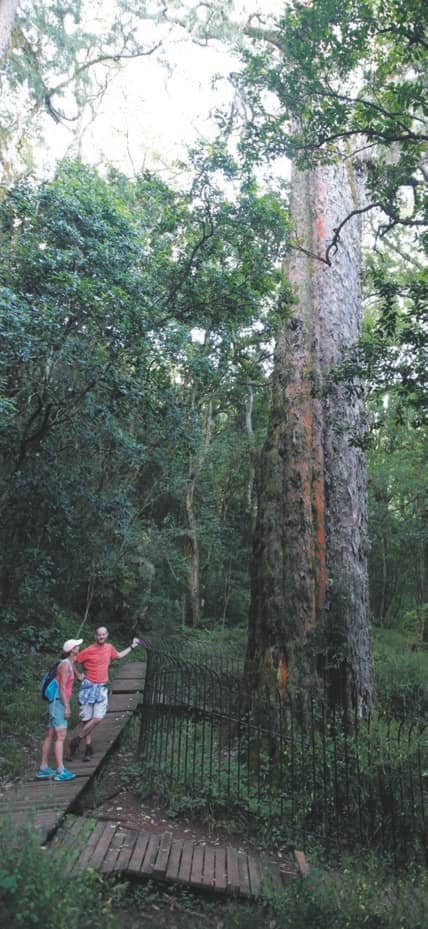 With a similar view over the forest below, Simple Sense Therapy Centre next door seems a safer place for holistic healing.
"Hogsback's mighty mountains, swirling mists, gigantic trees, beautiful flowers, glow-worms and fireflies create a mystical quality that leads one to believe in fairies," says tourism manager Lydene Naylor, when we meet for coffee at The Stoned Pig Deli & Café. "And not just to us Westerners. The local Xhosa tribes also have many myths surrounding magical, mysterious and mischievous beings lurking in the forests and plunge pools of the mountain streams."
You can read up to 3 premium stories before you subscribe to Magzter GOLD
Log in, if you are already a subscriber
Get unlimited access to thousands of curated premium stories, newspapers and 5,000+ magazines
READ THE ENTIRE ISSUE
March 2020