The Place Of Roaring Water
SA Country Life
|
November 2019
In Augrabies Falls National Park, cultural projects are creating a thunder akin to the mighty Orange as it plummets into its famous gorge
"I can hear the water coming," hospitality services manager Abigail Losper says excitedly.

The change in the sound of the falls is indiscernible to visitors, but to Abigail, who has been at Augrabies for the last two years, the increase is clear.
She explains that the sluice gates at Gariep Dam have been opened, as the recent rains over the Free State catchment area have raised the dam level to capacity, and that higher water is on its way. "The Orange River has risen from 46 to 310 cumecs [cubic metres per second]. Let's go and have a look."
From the boardwalk, I see the rise in the water as it thunders down the ravine (the Khoi aptly named it Aukoerebis which means 'the place of great noise'). The water level continues to rise. I check in the evening and again at sunrise, and by that stage it's a torrent. Certainly the falls are one of the highlights of the 51 000-hectare Augrabies Falls National Park that draws visitors to the arid reaches of the Northern Cape. Every few years, excessive inland rains cause dramatic flood conditions. Floods were recorded at Augrabies in the last two decades in 2006, 2010 and 2011, and Augrabies field guide Mathys Burger tells me the last flood measured 4 779 cumecs. I try to imagine he power, considering the relatively lower 310 cumecs currently passing over the falls, and shiver at the huge comparison. "That's not breathtaking," he says, "it's terrifying."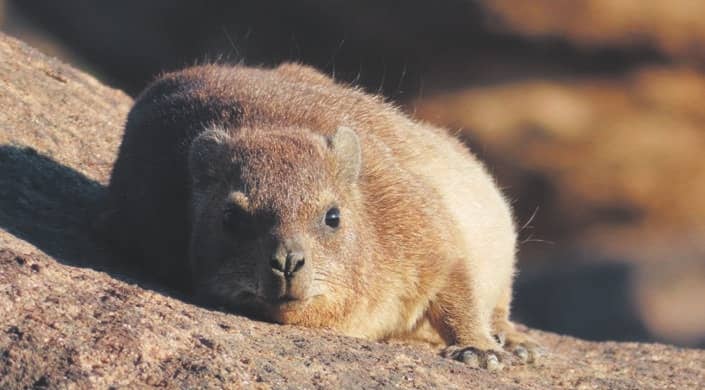 But Augrabies is about power – the power of water, landscape and rock. "The geological age of the area is 1 290 million years," says Mathys. "You can feel the energy. You can feel the trembling of the rocks."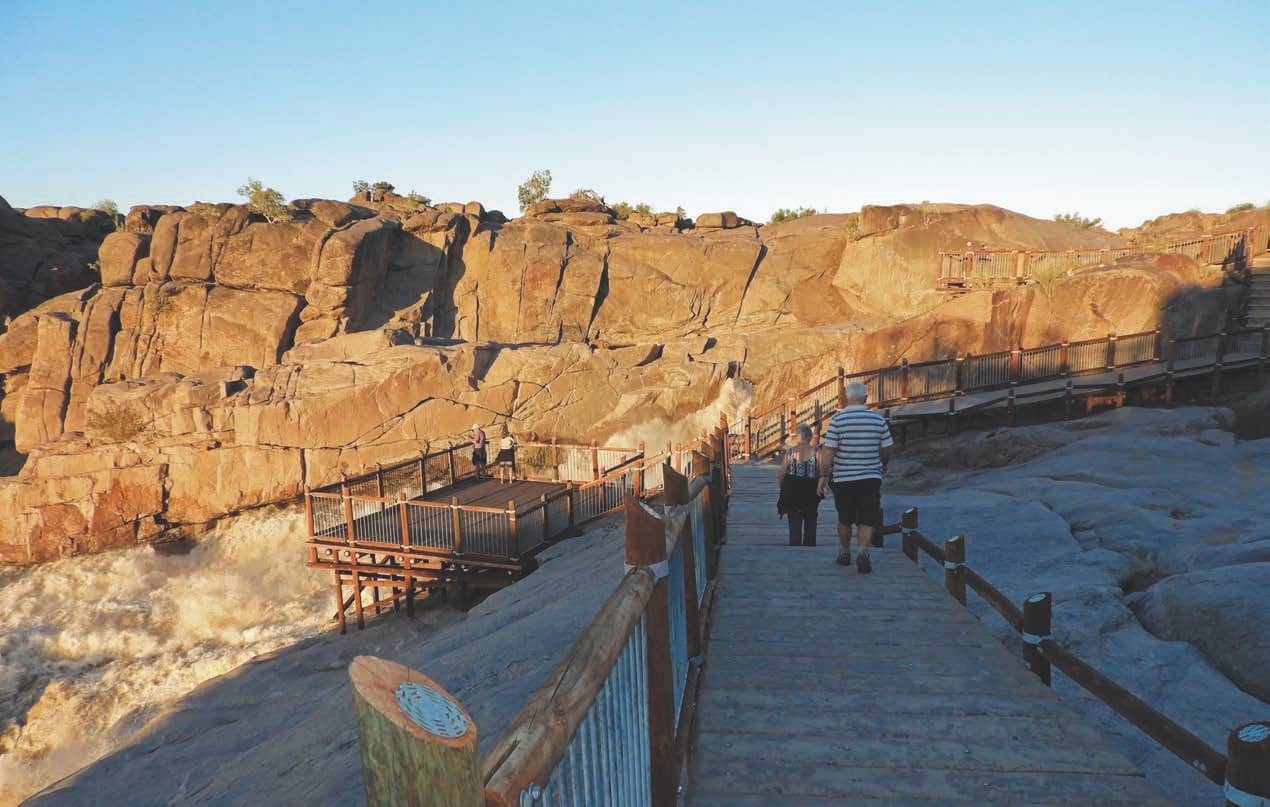 He enlightens me about the journey of South Africa's longest river, taking me back to its source in the Drakensberg mountains in Lesotho. "The 2 200-kilometre Orange River is first called the Senqu, and becomes the Orange when it enters South Africa. It flows through a series of small dams and finally the Gariep Dam before it makes its way here to plummet 56 metres over the falls into the gorge. The difference in height of the river from the first cascade to where the water starts to run flat again after the rapids at Echo Corner is 191 metres."
Augrabies is also about wildlife and, free of larger predators and pachyderms, it's the perfect environment to walk, cycle and drive. Mathys informs me about the various viewpoints in the park – Ararat, Oranjekom and Echo Corner, where the river slows down again as if with a peaceful sigh, offering a place where fishermen can dip their lines in the water in the hope of catching yellow fish (catch-and-release).
You can read up to 3 premium stories before you subscribe to Magzter GOLD
Log in, if you are already a subscriber
Get unlimited access to thousands of curated premium stories, newspapers and 5,000+ magazines
READ THE ENTIRE ISSUE
November 2019