Can livestock help restore degraded veld? If so, the new Herding Academy deep in the Karoo could be the start of something remarkable in Southern Africa
The last sun sweeps across the ironstone krantzes of Kasteelberg, Compassberg and Ouberg north-west of Graaff- Reinet as herder Chris Martins sings out commands to his dog Roxy. She jinks and darts behind a thousand sheep pouring steadily through the bossies.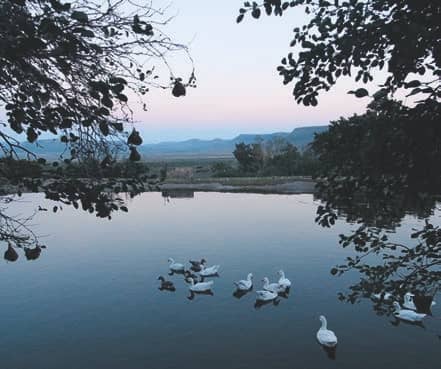 As they walk and nibble fresh shoots, their hooves flatten moribund grass tussocks into mulch, exposing the growth points to sunlight again. They break up the crusted earth with their sharp hooves. Wherever they go, they leave their dung as a gift to the land and its seeds. When the rains come again, green grasses will spring up here.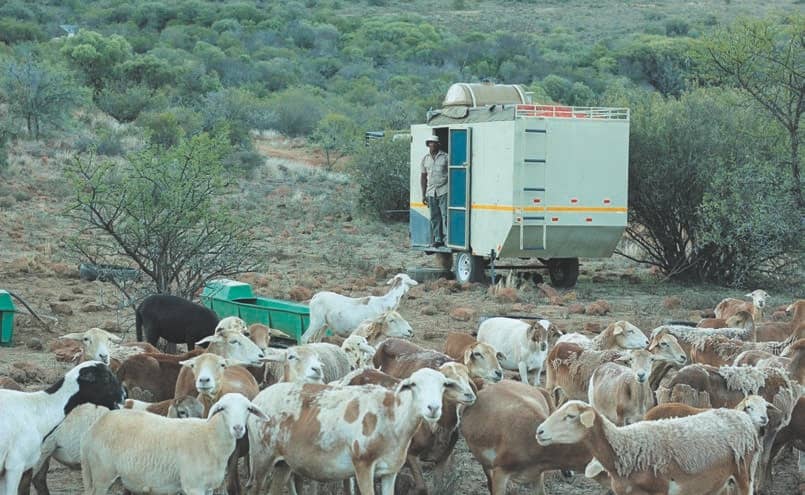 It is time to kraal the animals. The sheep stream steadily into the temporary enclosure, made with interlocking gates. Her job done, Roxy heads off and flops down in her basket under Chris' caravan. It's been a long day. In dry conditions like these, sheep move further and faster.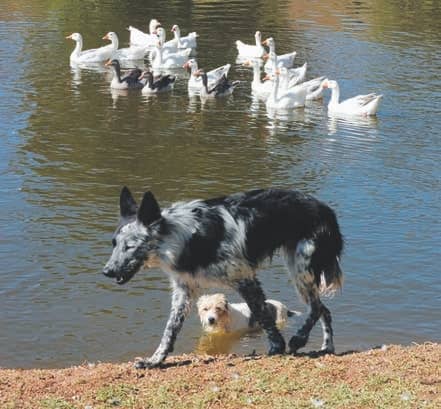 This must be one of the most scenic workplaces in the world. Chris (25) sighs with satisfaction as the hills turn pink in the last light. This is his first full-time job, and its requirements were distinctly unusual. Do you love nature? Do you enjoy working with animals? Are you happy to spend long periods of time by yourself? Three years later, his working conditions are still exactly as advertised.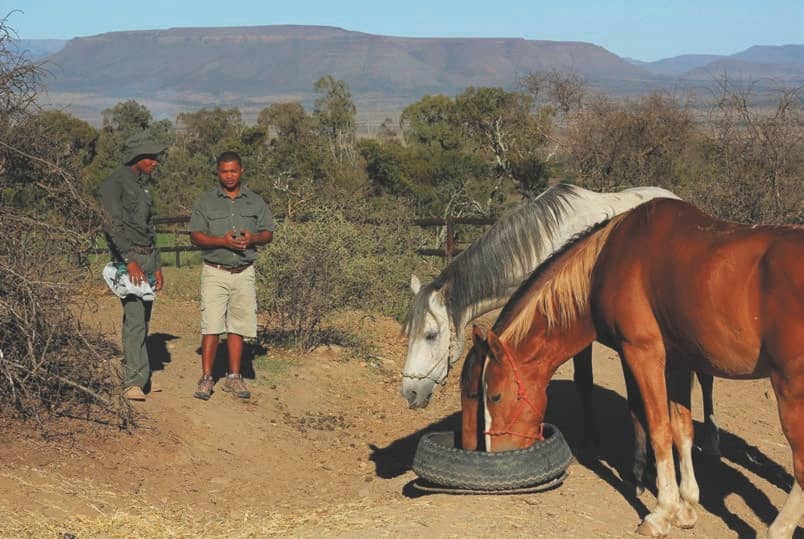 The full moon bellies up behind the mountains and lights up the valley carved by the Gats River. "I love the peace, the clean air and the stillness. I love working with Nature. This is the life I learnt to treasure when I was growing up in Nieu-Bethesda, and we would visit my father at Coloniesplaats farm on the other side of these mountains."
After he has fed Roxy, Chris says he'll make himself a supper of spaghetti and beef on the gas stove in the caravan, which was custom-made with a toilet, shower and a solar panel. "I might listen to the radio. Or maybe watch a movie I downloaded on the laptop."
Chris and four other shepherds work here on St Olives farm near the top of Ouberg Pass between Graaff-Reinet and Murraysburg, each with a dog they have trained themselves. For seven days at a time, they guard and move sheep, using them to invigorate degraded veld. Then they return to the bustle of town for a week's break. In their wake, the veld is refreshed and revitalised, primed for recovery and growth.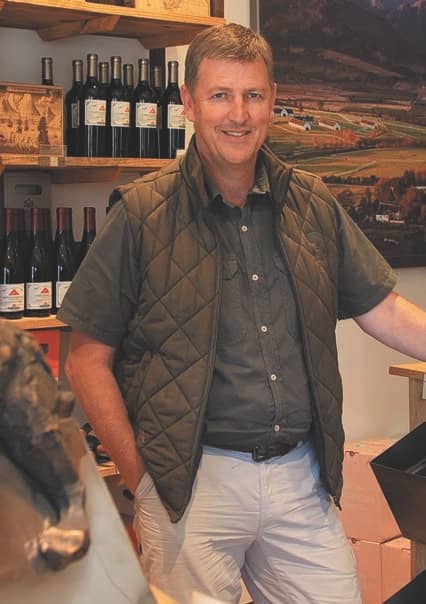 Johan Bouwer, founder of the Herding Academy based on St Olives farm, points out where the sheep have been kraaled previously. These areas are invariably covered in grass, distinctly different from untouched or degraded veld. On the crown of a flat-topped hill we find a pair of huge tortoises blissfully munching the soft greenery.
Continue Reading with Magzter GOLD
Log-in, if you are already a subscriber
Get unlimited access to thousands of curated premium stories and 5,000+ magazines
READ THE ENTIRE ISSUE
August 2019