Place of Refuge
SA Country Life
|
March 2020
People have been escaping to the remote Winterberg mountains in the Eastern Cape for hundreds of years, writes MARION WHITEHEAD
As we slog up a steep slope towards a small cave on the northern flank of the Katberg peak to look at some rock paintings, the view of the valley below gets better and better. "Normally it's a bit like the Scottish highlands up here," says Dr Carl Kritzinger, owner of Waylands Farm. "There's usually a small waterfall or at least a trickle of water cascading over the ledge above the overhang."
Four years of severe drought have taken their toll, even at these altitudes. But it's easy to see why this secluded corner hemmed in by tall mountains makes a good hideout. And the delicate rock paintings are still there – a red eland emerging from a crack in the rock, and a faded procession of people following an animal.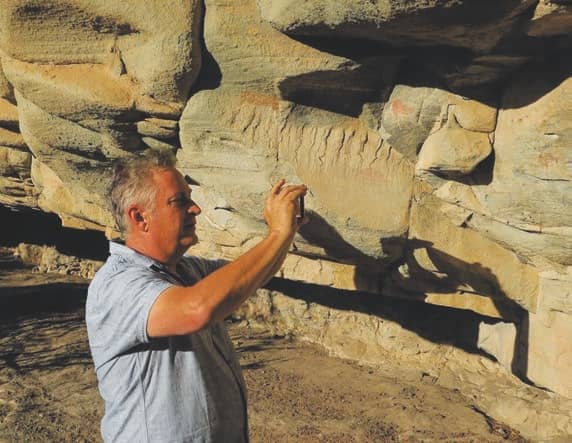 "The Bushmen got a rough deal when the trekboers and the Xhosa converged on this area," explains Carl, who is also the local vet as well as a trustee on the board of the Fort Beaufort Museum. No one knows just how old the paintings on his farm are. But they were made by the first people to find refuge in the arc of mountains north of Fort Beaufort in the Eastern Cape, known today as the Winterberg. They've left their mark on rock shelters scattered across the range, to be discovered by others needing to flee the outside world.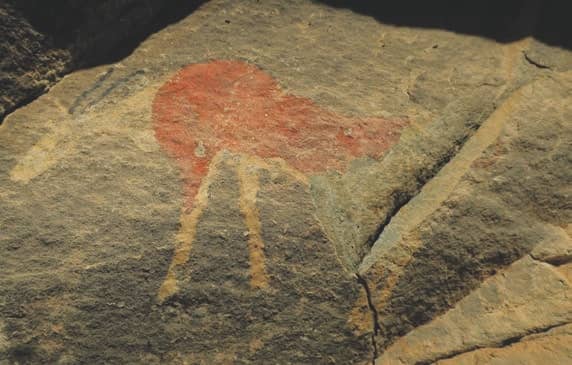 Carl's farm, Waylands, is tucked into a curve of the Koonap River at the narrow eastern end of the valley, part of the Post​ Retief Conservancy. Voortrekker leader Piet Retief was the local veldkornet before he set off on the Great Trek. He motivated for a fortified post to be built on his farm during the turbulent Frontier Wars that kept erupting over a 100-year period, as the Xhosa and colonial forces clashed over land and cattle. As a result, the area is rich in history, with old battlefields and the remains of forts scattered across the countryside.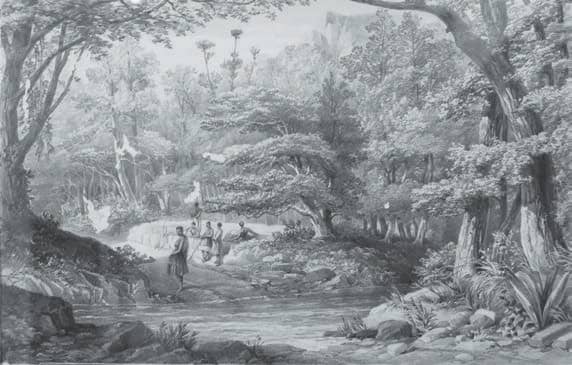 Carl is descended from the 1820 British Settlers, who bought farms in the area after many of the boers left on their Great Trek in the 1830s. On a visit to the graveyard in a sheltered dell behind St John's Anglican Church, near the crumbling walls of the Post Retief barracks, he introduces me to some of them.
You can read up to 3 premium stories before you subscribe to Magzter GOLD
Log in, if you are already a subscriber
Get unlimited access to thousands of curated premium stories, newspapers and 5,000+ magazines
READ THE ENTIRE ISSUE
March 2020