Lighthouse Over Yonder
SA Country Life
|
March 2020
A shipwreck road trip from Bredasdorp to Danger Point is a fine way to spend a day drifting over the Agulhas plain
We're stoep-sitting somewhere in dusty, old Nieu-Bethesda the other day, minding everybody's business but our own, when this clutch of nervy, black-spotted Kolbroek pigs comes trotting by. I'd like to know where the rather snappy name 'Kolbroek' comes from. A fellow stoep-sitter shares this theory, "They say the first spotted pigs in South Africa swam ashore from the wreck of the Colebrooke somewhere on the Cape coast back in the late 1700s."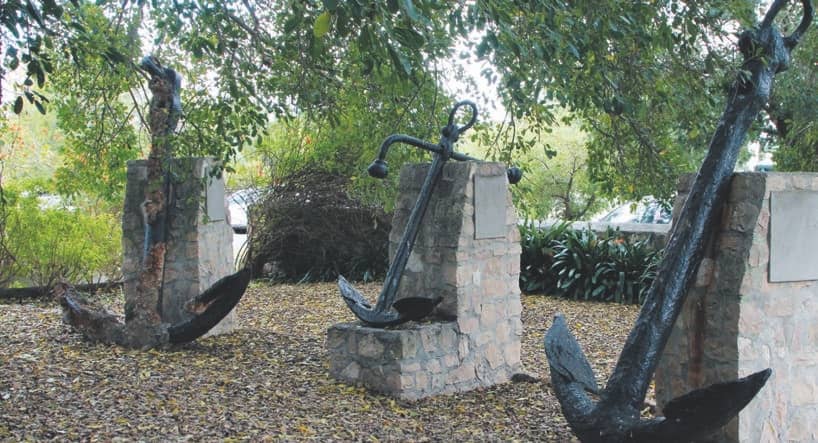 The modern-day Kolbroek porker can claim his genetics from sub-breeds like Windsnyer, Sandveld Red, Great White and Tamworth – with a bit of African bush pig thrown in for hardiness. The subject of swimming pigs and broken boats is so dramatic and delicious that my wife Jules and I decide to take a road trip down to the heart of shipwreck country – the Agulhas Plain.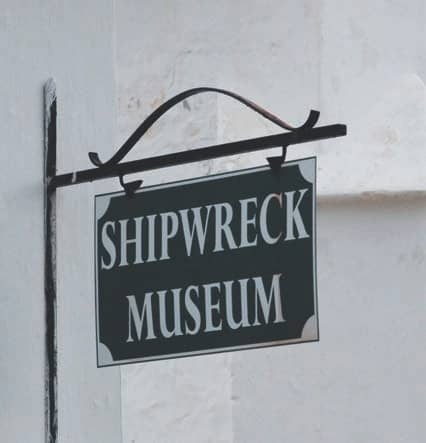 And so, months later, we find ourselves wandering about the Bredasdorp Shipwreck Museum, engrossed in the stories of stormtossed vessels, human folly and all the stuff that washed up on the shores of the Southern Cape coast. We also hope to nail down the legend of the handsome Kolbroek pig.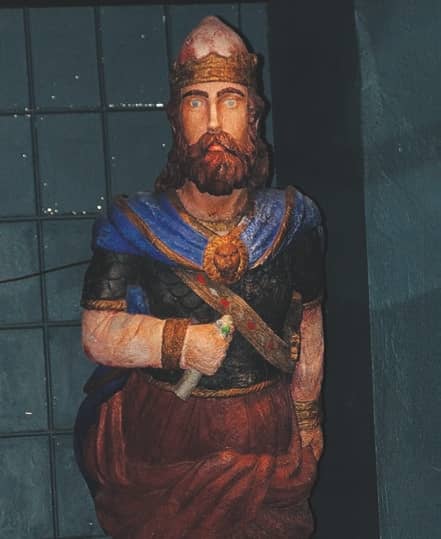 It might surprise you to discover that, at a rough estimate, for every one of South Africa's 3 000 or so kilometres of coastline, there is at least one shipwreck site. Some, admittedly, have disintegrated into nothing more than a half-remembered story, while others are still around, their rusty hulks hosting all manner of sea life.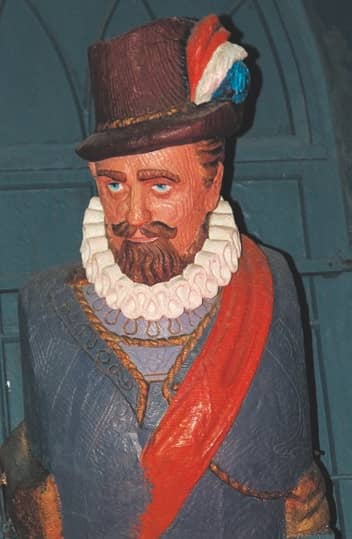 The Shipwreck Museum displays the remains of many vessels, both famous and forgettable, in the form of cannons, brass porthole frames, ballast bricks, crockery, compasses, clay pipes, copper nails and coins.
The copper-plate coin collection, in particular, grabs our attention. That's mainly because we're friends with one of the divers, who salvaged a treasure box of these coins from the wreck of a Danish ship called the Nicobar, back in 1987.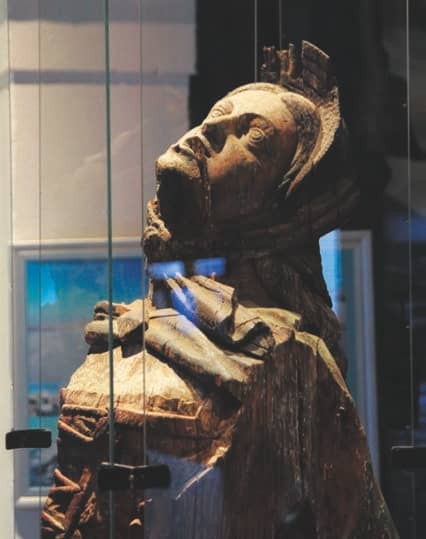 The Nicobar was wrecked near Quoin Point in 1783 and, more than two centuries later, Wilfred Chivell and Louis Groenewald were diving in the area when they spotted a ship's cannon and a large box, later found to contain the biggest cache of copper-plate coins ever recovered from the oceans.
So now Jules and I truly can tell people that we know someone who has actually found hidden treasure in the sea – Wilfred Chivell, who owns and runs the diverse Marine Dynamics company in Gansbaai.
There was a time when topless female figureheads were all the rage in the naval world, fitted to the ship's bow as some kind of sacrifice to the spirits that dwell in the sea. The figureheads in the museum are of sword-drawing knights, eminent burghers and one particular lady who appears to be in perpetual discomfort.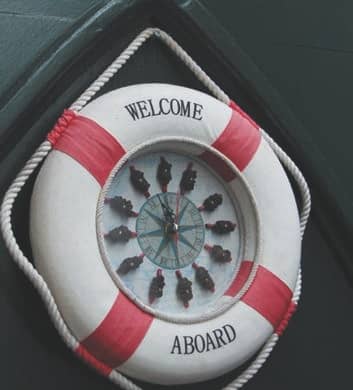 In parts of Europe, figureheads came with kaboutermannekes, small gnomish men of magic who guarded the vessel from sickness and storms. If, by some mischance, the ship sank, the kaboutermanneke would escort the drowned sailors' souls off to the Land of the Dead.
You can read up to 3 premium stories before you subscribe to Magzter GOLD
Log in, if you are already a subscriber
Get unlimited access to thousands of curated premium stories, newspapers and 5,000+ magazines
READ THE ENTIRE ISSUE
March 2020