Farmstyle Fairytales
SA Country Life
|
November 2019
A romantic, elegant country wedding doesn't have to break the bank if you get married on a Karoo farm
A few months ago, we arrived an hour early for a wedding in a little kirk over at Fish River Station north of Cradock. We were clearly out of practice in the ways of weddings and had misread the invitation.

My husband Chris Marais nosed the bakkie into the ample shade under tall conifers around the stone church, built by British Settlers more than 150 years ago. As befits the Presbyterian faith of its founders, the building is plain and well-proportioned, demure as a Quaker, topped with a singular white cross handmade by a farmer.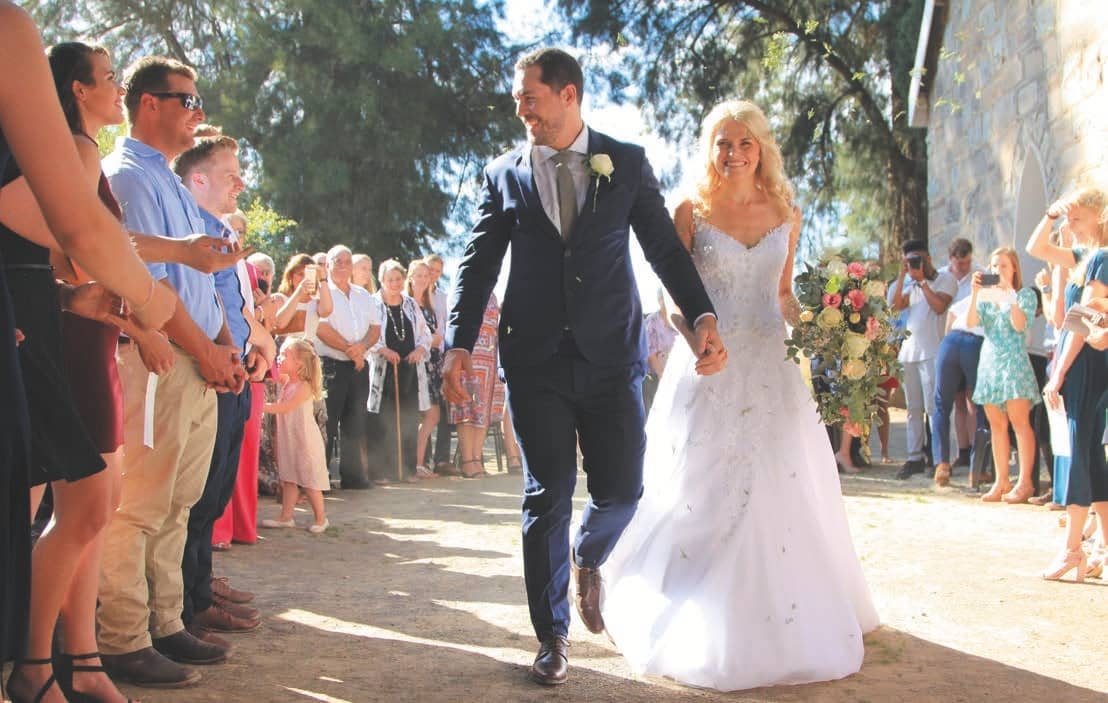 We sat quiet with the doors open. Chris wore his best jeans, boots and ironed shirt. I was in my smartest summer dress and sandals. Except for the birdsong, the shush of the breeze through the pines, and the high, steady note of cicadas, there was silence.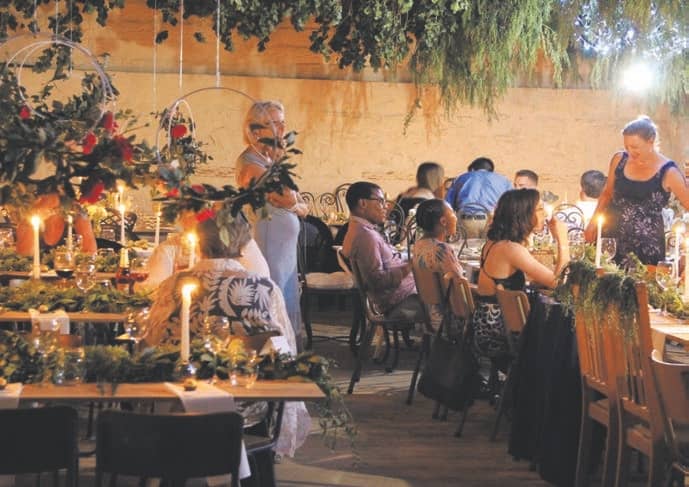 Chris broke it with the dreaded question that had been on both our minds. "Do you think we got the date wrong?"
Luckily, the first bakkie arrived nearly 40 minutes later, heralding a sudden dusty rush of country vehicles, all converging on the church. The groom Jason Collett walked around shaking everyone's hands. We goggled at the lissom legs, high heels and short flowery dresses of the city girls who had come from across the world to see their best friend Estie Anderssen of Somerset West marry the love of her life.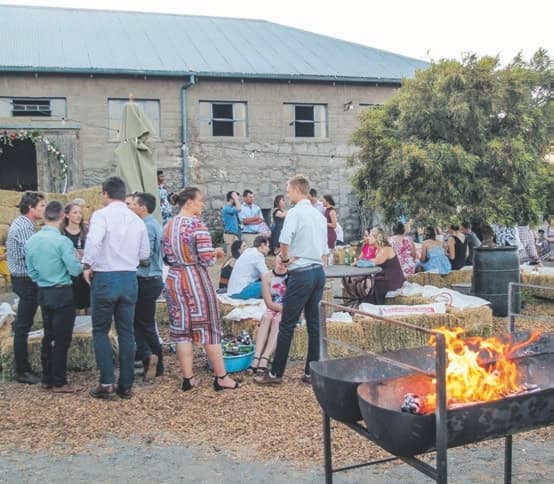 The ceremony started on time. The small overflow of guests, mostly parents with busy young children in their Sunday school best, sat outside on chairs beside the old quince hedges, where local farmers once hid their rifles from marauding soldiers during the Anglo-Boer War.
Beaming from ear to ear, the freshly married couple walked through a line of family and friends throwing petals and leaves. Then it was off to the reception, held in a massive old shed near the farmstead where Jason had grown up. Pepper tree branches dangled from the rafters above long tables, the braai fires glowed and a squadron of local women bustled about the kitchen area in a cooking frenzy.
You can read up to 3 premium stories before you subscribe to Magzter GOLD
Log in, if you are already a subscriber
Get unlimited access to thousands of curated premium stories, newspapers and 5,000+ magazines
READ THE ENTIRE ISSUE
November 2019