Time For Rehab
Robb Report Singapore
|
October 2020
Collar looking frayed? Old coupe due for an overhaul? When the finer things need a refresh, some brands are dedicated to giving their products a new lease on life.
Here's the scene: you've invested in a double-faced cashmere topcoat from Brunello Cucinelli, an exemplar of sartorial finesse that cost you some US$10,000. Basking in its glory as you head into the office, you're bounding through the lobby when tragedy strikes by way of your single-origin Sumatra cascading down the coat's front. You dab away, but the damage has been done. What is there to do? You can try your luck with a trip to the dry-cleaner, though there's no guarantee they'll be able to erase the notoriously stubborn stains. And with cashmere this fine, a chemical bath might do more harm than good.
It can hang in shame at the back of your closet or woefully be given up for donation. Or it can be sent to the Brunello Cucinelli centre for fashion resuscitation.
Cucinelli is just one of a growing number of brands that are committed to ensuring the longevity of their products, come coffee, moths or years of wear and tear. While producing pieces of the highest quality – implicitly built to withstand the weathering of time – is a given with any luxury purveyor, some are doubling down on that assurance and putting their petites mains where their mouths are. Having assembled teams dedicated to restoring past-their-prime wares, these brands are encouraging customers to send in their wizened duds rather than simply replace them, demonstrating not only resounding confidence in their products but also a dedication to sustainability that is becoming increasingly relevant.
Fashion's sustainability problem isn't what it's making; it's widespread overproduction, teamed with consumers' perception of clothing as disposable.
"Beyond a practical choice, it is also an ethical one," says Cucinelli, who has made repairs a feature of his company since the very beginning. "I come from a culture of farmers, and growing up, we had a truly humble life. We couldn't simply throw things out. This stayed with me." After launching with cashmere knits in 1978, Cucinelli established a riparazioni department to accommodate customers whose sweaters had fallen prey to moths, a fairly common issue that requires intricate reweaving beyond the abilities of the average local seamstress.
The service grew alongside his product offerings and is now a stand-alone building at his Italian headquarters, handling everything from weaving and knitting to re-lining blazers and re-soling shoes. Perhaps most remarkably – and unique to Cucinelli – all of these services are performed at no cost to the customer. "We like to think that this is a sort of lifetime guarantee for our clients," Cucinelli says. While the service has been available for decades, he says the past few years have seen notable growth. In 2019, the company estimates it performed 5,000 repairs for its global clientele.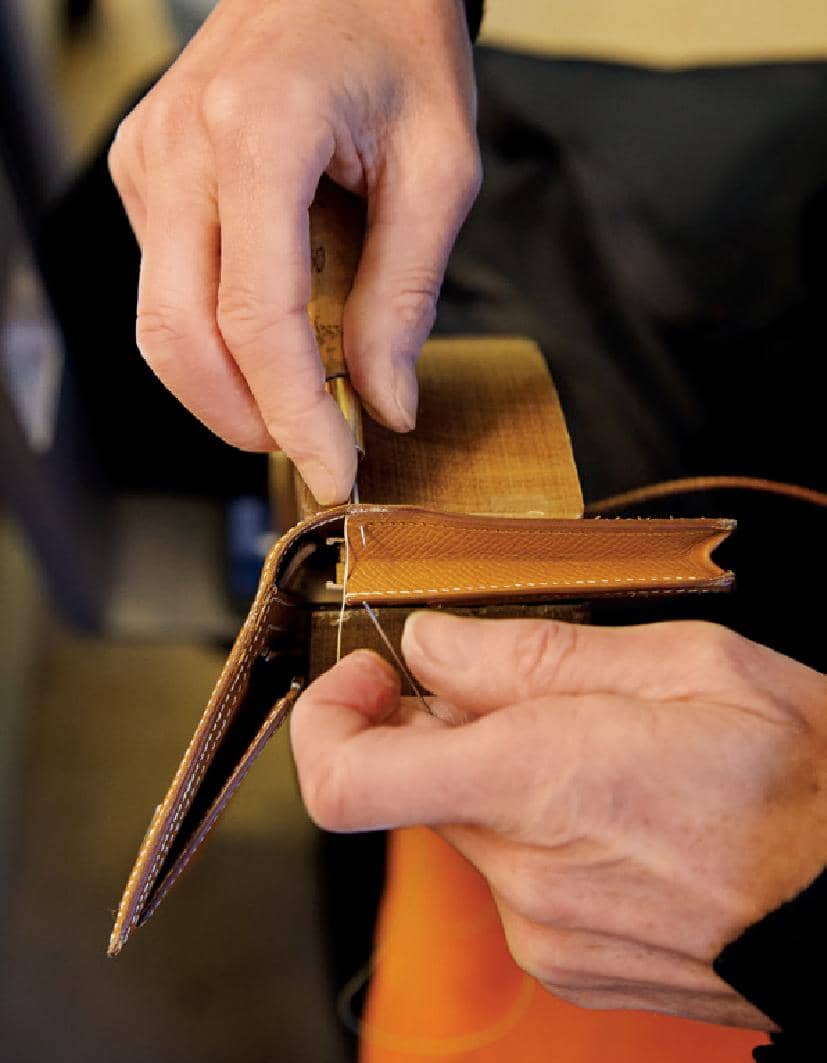 You can read up to 3 premium stories before you subscribe to Magzter GOLD
Log in, if you are already a subscriber
Get unlimited access to thousands of curated premium stories, newspapers and 5,000+ magazines
READ THE ENTIRE ISSUE
October 2020