The Future Of Southeast Asia
Robb Report Singapore
|
September 2020
Ten industry leaders put Southeast Asia under the microscope and tell us what's needed for the region to fully unleash its potential in the near future.
Hannah Choo And Kenneth Tan
By the time this magazine hits the stands, the chances are that we will still be in a crisis. This year has not been fun to date, but that being said, life is lived forwards, not backwards, and who knows what's in store for us in the future? From technology to private aviation, we speak to various industry leaders about the current climate and ask them to predict Southeast Asia's best possible outcomes.
THE FUTURE OF PRIVATE AVIATION
By Scott Neal of Gulfstream
The current crisis makes the case for business aviation in the future and Gulfstream leads the industry. Our large-cabin aircraft, the G500, G600, G650, G650ER, and the new industry flagship G700, are ideal for operations in Asia-Pacific with their advanced technology, outstanding speed, and range capabilities, and peerless cabin comfort. The crisis has also helped highlight the strength of the Gulfstream and our product line as we continued to sell and deliver airplanes during the second quarter of 2020.
We expect to see more focus on the health benefits of business aviation and the cabin experience's impact on wellness. Gulfstream already has the most beneficial cabin environment with 100 per cent fresh, never recirculated air, the lowest cabin altitudes in the industry, and whisper-quiet sound levels. Gulfstream's panoramic oval windows – the largest in the industry – allow natural light to flood the cabin, which has myriad health benefits. The focus on the cabin environment will likely grow,and Gulfstream is committed to delivering optimal wellness and continuing to innovate for our customers' health and safety.
Adaptability is essential. For years, customers have been drawn to Gulfstream because of the adaptability of our aircraft – whether it's the ability of our cabins to seamlessly transition from business to personal spaces or the aircraft's performance capabilities. In a Gulfstream, passengers can easily travel around the world with one-stop and reap the benefits of a secure, healthy cabin environment while doing so. Whether you need to adapt to virtual meetings on board the aircraft or last-minute travel plans, Gulfstream remains a reliable and safe way to pivot yet still stay the course.
Certainly, the pandemic has presented some challenges, the biggest of which have been travel restrictions around the world. Personal (now, socially distanced) interactions with our customers are important to us. We still see a great deal of interest in Gulfstream in the Far East, including Southeast Asia, and we are optimistic about the market in the region.
Scott Neal is senior vice president of worldwide sales for Gulfstream, a leader in the business jet market. Its new G700 – launched last year with first deliveries in 2022 – is the world's biggest private jet with the tallest, widest cabin in the industry.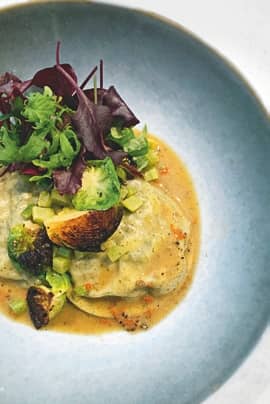 THE FUTURE OF FOOD
According to Desmond Lim of the Les Amis Group
What is your take on the current food climate? Fine dining, in particular.
Desmond Lim (DL): I am a firm believer that fine dining is here to stay. There is a certain aspect of fine dining that cannot be replaced by other dining alternatives. It's a night out – a whole experience, accompanied by good food in elegant surroundings and delivered by professional staff. Domestic consumption has increased, given that Singaporeans are all in Singapore due to various travel restrictions. Many rich Indonesian families are also 'camping' in Singapore, feeling safer here with better access to medical facilities. It is likely that people will tend to eat out less frequently, but would be prepared to spend more on the few occasions when they do dine out, thus benefiting concepts at the upper end of the price spectrum. The fine-dining market is also less likely to be affected by the economic impact of this pandemic on the incomes of the more affluent segment of society.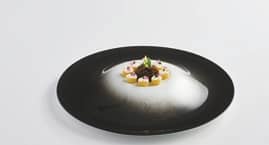 What will Southeast Asia's restaurant sector look like in the wake of the coronavirus?
DL: It will be the survival of the fittest – marginal and weaker brands will not survive. We can see a consolidation of brands within various segments of the market, but I am excited to see new entrants replacing existing old and tired concepts. Restaurant groups will adopt a more asset-light strategy by developing delivery/takeaway platforms serviced by 'ghost kitchens' spread across the country.
I expect to see potentially more strategic alliances between the bigger restaurant groups and commercial mall landlords and hotel operators, whereby both parties will adopt a more partnership-type business approach rather than a straightforward landlord-tenant relationship. Malls and hotels need good restaurant operators to operate and populate their properties, and likewise, F&B groups need access to real estate to grow their footprint. There is mutual benefit for both groups to come together.
With travel restrictions likely to remain in place for some time to come, concepts that were originally geared towards the tourist clientele could see themselves adjusting their menu and service to cater to a more domestic clientele.
Restaurants are more than places where we feed ourselves. They soothe our souls, mark life's big moments and are the backbones of our communities. True or false?
DL: Yes, I wholeheartedly agree. Restaurants are a place of comfort and/or occasion, whether with friends or alone. There is a certain magic in a restaurant's atmosphere that cannot be replicated in one's home. More than that, restaurants are a busy intersection of cultures and backgrounds, from the teams who work tirelessly and brave the health risk daily to the customers who support us. The quiet chatter, laughter and business discussions of guests in the dining room, the deliciously wonderful aroma of the food being served, kitchen and service staff going about their work so professionally and effortlessly – this sense of theatre and entertainment can only be experienced in a great restaurant establishment.
It is thus a joy that my partners and I are in this business of serving and bringing cheer to our customers, creating opportunities for our team and bringing people together at a time like this. Despite its many challenges, it is a happy business.
What plausible future brand experiences or ideas do you imagine could disrupt the food and restaurant category in the years to come?
DL: For the past few years, virtual brands and kitchens operated by delivery companies have been shaping the way consumers are eating. We might see an emptying of brick-and mortar concepts within the midmarket segment as operators move towards virtual kitchens. We could also see some concepts looking for alternative channels of business – some concepts would look into having more ready-to-eat, restaurant-quality meals that consumers reheat in the convenience of their own homes.
These concepts could also be pushing a more robust retail offering – more than just offering their food items, we could see apparel, crockery and cutlery making debuts.
How would you do things differently, with the benefit of hindsight?
DL: The delivery business used to be an afterthought, meant more for fast food and quick-service-restaurant concepts. But now, as consumers are more willing to eat at home, we have ramped up efforts to bring the restaurant dining experience to their homes. We could have been better prepared when COVID-19 descended upon us, but we were not. Nonetheless, the crisis compressed our learning curve about the delivery business within the span of just a few weeks. Given our wide range of 21 different concepts within the Les Amis Group just in Singapore alone, we should have developed a retail merchandising range of food products for home dining or even entertainment, so that we would have been able to offer these at a time like this. While we have plans to bring back our now-defunct range of chilled/ frozen food products under the Lazy Gourmet branding, this will take some time to develop and launch.
What, if anything, gives you hope about the future of food in Singapore and the rest of Southeast Asia?
DL: Singapore's culture is strongly connected to food – from casual to fine dining. With the amount of information easily obtainable through the Internet, the consumer of today is much more aware of food trends than the consumer of yesterday. This, in turn, keeps us, operators, on our toes to deliver the best to our customers. Throw in our proximity to major cities in the region and our efforts to be a regional dining destination and you have very fertile ground for exciting and competitive concepts. Our multicultural heritage will give rise to opportunities for the growth of exciting Asian-centric dining concepts (both modern and traditional).
There is a great future for our industry in Singapore.
Desmond Lim is chairman of the Les Amis Group, one of the most honoured food businesses in Singapore. Over the course of 26 years, it has established a strong footing and redoubtable reputation in the arena of fine dining.
"People will be drinking less, but better. Consumers are also going to start holding brands to account more than ever."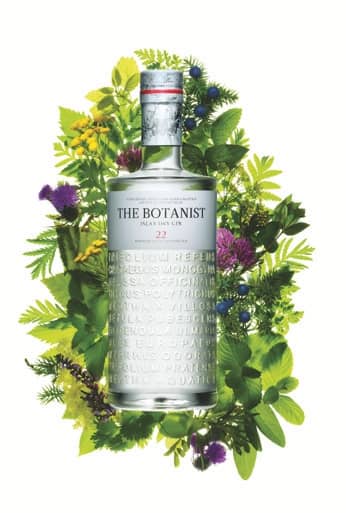 THE FUTURE OF ALCOHOL
According to Tyrel Ball of Rémy Cointreau
What do you believe the future holds for alcohol in Southeast Asia?
Tyrel Ball (TB): People will be drinking less, but better. This has been something led by the millennials, who aren't drinking as much as previous generations, but they are more inquisitive about what they are drinking. What is the philosophy and DNA of the brands that they are consuming? Even sustainability – it is rising up quite quickly in terms of priority and decision-making, and I think consumers are going to start holding brands to account more than ever. They want to make sure that what people say they are doing is authentic and not marketing [hype]. Consumers are going to expect more from us, which is good.
So Rémy Cointreau is aiming for real sustainable and environmental excellence. Tell us more.
TB: We have made a pledge for the winegrowers to have 100 per cent sustainable agriculture, we are eliminating non-recyclable material and we want to be totally carbon neutral by 2050. Our Bruichladdich distillery has just been rated a Certified B Corporation, so now they are verified for the highest standards of social and environmental performance. One of the things we need to do in Southeast Asia is to communicate all this – how does that translate at a local level? For example, should we eliminate the gift box your spirit comes in? There's the challenge of perception, that without having the box, you're degrading the luxury factor of the product. So you'd need to communicate the reasons why you're doing it. What will you be investing in with the money that you have saved? Three or four years ago, it was all about quality and price. Now, it's quality, price and environmental factors. Sometimes the environmental factor in the price may play off against each other, but so be it.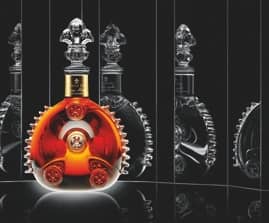 Since the pandemic happened, maintaining a healthy lifestyle seems to be more in style than drinking alcohol.
TB: I think we've been moving towards that direction anyway, especially among the younger generation, but having a global pandemic has raised the awareness of health issues for everybody. On the flip side, it just reinforces the idea of 'drinking less but better'. We aren't afraid because we believe very strongly in the quality of our spirits and the story behind them. While the pandemic may have some short-term impacts, in the long run, there will be positive trends. In Southeast Asia, there's already a very good appreciation for luxury – the purchasing power will still be there and people may just buy something more expensive instead of going for a volume approach. In any case, we don't aspire to be the biggest spirits company in the world, but we do aspire to sell luxury products.
What trend do you believe is on its way?
TB: There's long been talk about rum premiumization. If you think of rum, you'd probably think of Bacardi or Captain Morgan, and when you think of consuming rum, you'd think of maybe having a mojito. There are a lot of amazing rum brands out there, including our own Mount Gay Rum, which was founded in 1703. At the moment, at least in Southeast Asia, there hasn't been enough appreciation of the value behind rum. But if you say to somebody, "okay, here's a 50-year-old rum, 30-year-old cognac and 30-year-old whiskey," they're going to like the rum. I think this will eventually change, probably not within the next five years, but I think it will come.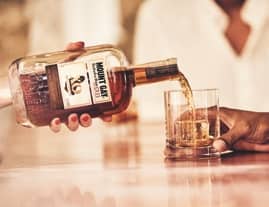 What possible future brand experiences do you think could disrupt the spirits category?
TB: I'll take the example of our Bruichladdich range. It's all about doing things very differently, and being open and transparent, which is the essence of what we are. In line with 'drinking less but better', we want to push the message of knowing what you are drinking because if you are going to pay a premium price for something, it's more than just about the way it tastes. Most people think that the barley used in Scotch comes from Scotland, but for big brands, that's not possible, simply because Scotland doesn't have enough barley to produce so much whisky. Some might dispute this, but where you get your barley from is an important ingredient that drives the taste of your product. Traditionally, this has not been something the industry has wanted to communicate, but it's what we want to push for, and that, for me, is pretty disruptive.
You can read up to 3 premium stories before you subscribe to Magzter GOLD
Log in, if you are already a subscriber
Get unlimited access to thousands of curated premium stories, newspapers and 5,000+ magazines
READ THE ENTIRE ISSUE
September 2020