Cruise Control
Robb Report Singapore
|
September 2020
Can the luxury cruise industry shake off the shadow of the pandemic and steer its way to calmer seas?
TO SAY THAT the global cruise industry has had a difficult year is something of an understatement. At the beginning of 2020, it was widely considered the fastest-growing sector in the travel industry, with Cruise Lines International Association (CLIA) – the world's largest cruise industry trade association – predicting that 30 million guests would sail this year. Then in swept the pandemic, uprooting and disrupting everyone's plans and expectations, not least those of the cruise industry.
Over February and March, more than 800 cases of laboratory-confirmed COVID-19 cases occurred during outbreaks on three cruise ship voyages. By mid-March, the World Health Organization had issued a pandemic declaration, swiftly followed by a level three travel warning from the Centers for Disease Control and Prevention in the US, recommending that all worldwide cruise travel be deferred. At this point, CLIA members made the rapid decision to voluntarily suspend their cruise passenger operations across the globe.
To date, according to the cruise tracking website CruiseMapper, there have been 3,232 cases of COVID-19 officially confirmed on cruise ships among passengers and crew, from which 73 passenger deaths occurred. Just as damaging to the cruise industry, arguably, was the arresting international news coverage of the worst-affected ships, such as Diamond Princess, Grand Princess and Ruby Princess. More than 3,700 passengers and crew members onboard Diamond Princess ended up being quarantined for two weeks in the Port of Yokohama behind a Japanese cordon sanitaire – a stark illustration of how swiftly a voyage at sea could turn septic.
Being forced to remain docked and closely monitored by health authorities might have seemed like a dire way to spend a holiday, but the alternative wasn't appealing either. The MS Zaandam, which was denied permission to dock at several Latin American countries and ended up stranded at sea for more than a fortnight during an outbreak of COVID-19 on board, underlined the tenuous position of cruise liners in international waters. By the time it was permitted to pass through the Panama Canal and dock in Florida, four passengers had died and 189 were suffering from flu-like symptoms – and there was still the question of how to repatriate non-US passengers.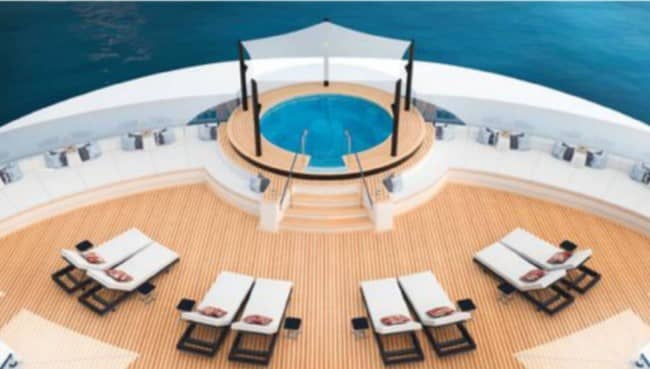 Where do we sail from here?
You can read up to 3 premium stories before you subscribe to Magzter GOLD
Log in, if you are already a subscriber
Get unlimited access to thousands of curated premium stories, newspapers and 5,000+ magazines
READ THE ENTIRE ISSUE
September 2020