New Help for Aching Backs
Reader's Digest US|April 2020
Old advice: Pain pills, high-tech tests, shots, and surgery. The latest science: Harness your brain, lace up your sneakers, and go low-tech.
After Marty Huggins fractured her lower back four years ago, she says she spent "two years lying on a fuzzy brown sofa in our family room. I was afraid I would hurt my back if I moved even a little." The pain forced the 65-year-old from Stafford, Virginia, to retire from her job as a physical education teacher and competitive jump rope coach, and she stopped going to the gym completely. But despite countless visits to specialists, who performed tons of tests, gave her dozens of steroid shots, and regularly offered her opioid pain relievers, nothing helped.
What did it take for Huggins to finally tame her pain? She changed her brain.
She started by researching pain management programs and ultimately found the Chronic Pain Rehabilitation Program at the Cleveland Clinic, which was near the home of one of her daughters. Huggins enrolled in several classes on how the brain and body interact. She learned how to relax with mindfulness meditation and to tame her fear and anxiety about her back pain with cognitive-behavioral therapy (CBT). She also discovered the importance of good sleep and overcame her hesitation to start exercising again. Huggins even began taking an antidepressant, not because she was clinically depressed but because the medication helped turn down the volume on the pain messages sizzling through her nervous system.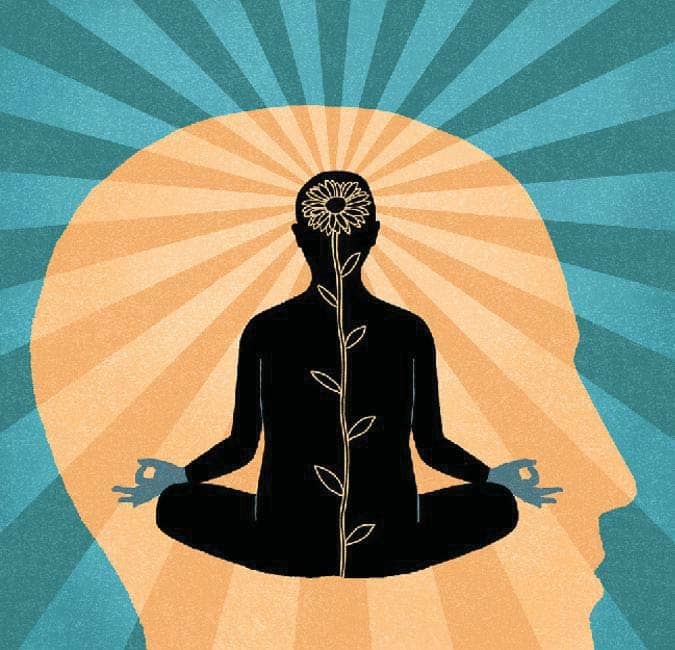 "Now I hike Shenandoah Mountain. I go boating and fishing on the Potomac River with my husband and our grandchildren," she says. "You really can calm your body down and change your brain to lessen the pain. I've never spent another whole day on that sofa!"
Could the cure for chronic and short-term back pain start with simply changing your attitude? The idea sounds crazy. Back pain causes real agony for 58 million Americans and fuels an $87 billion treatment industry of high-tech scans, spinal cord injections, opioid painkillers, and surgery. And yet the evidence continues to mount that these approaches may not help—and could even make things worse.
In the first study of long-term opioid use for back pain, published in March 2018 in the Journal of the American Medical Association, participants who took opioids had higher pain levels a year later compared with those who took acetaminophen or a nonsteroidal anti-inflammatory.
"Long-term use of opioids can actually worsen pain, along with causing dependence," says Xavier Jimenez, MD, medical director of the Cleveland Clinic program that helped Huggins. Meanwhile, the latest research from prominent pain experts is revealing how surprisingly effective low-tech strategies can be. In a 2016 University of Washington study, for example, 342 people with chronic lower-back pain were randomly divided into three groups. Patients in one group got "usual care"— whatever treatment and advice their individual doctors provided. Along with receiving any medical care needed, a second group practiced mindfulness meditation and yoga and the third went to CBT classes for eight weeks. About 44 percent of people in both the meditation and the CBT groups had significant pain improvement after six months, compared with just 26 percent of the "usual care" group.
You can read upto 3 premium stories before you subscribe to Magzter GOLD
Log-in, if you are already a subscriber
Get unlimited access to thousands of curated premium stories and 5,000+ magazines
READ THE ENTIRE ISSUE
April 2020