Find The Doctor You Trust
Rushed appointments. Profits over patients. Faulty diagnoses. There are plenty of reasons to worry about medical providers today. A veteran RD health journalist shares hard-won lessons from her reporting—and from her family's own health crisis.
In 2011, my husband, Pete, began having strange episodes of light-headedness. They lasted less than a minute and often happened when he exercised. He went to see his longtime primary care physician, who suspected he was dehydrated.
She prescribed Gatorade. But the episodes got more frequent and severe. One night at dinner with the kids, Pete completely zoned out. He didn't understand what we were saying, and he wasn't able to get any words out.
We immediately called his doctor, but we couldn't get her on the phone. Her nurse referred us to a neurologist, but he had a six-week wait for an appointment. After some begging, we got in sooner, and he sent Pete for an MRI. The scan showed that Pete had a brain tumor the size of a golf ball.
Thankfully, after a long and harrowing journey, Pete has fully recovered, but my experience navigating that medical crisis now helps inform and inspire my work as a health-care journalist. If I had to distill everything I've learned over the years as a patient, spouse, parent, and medical reporter into one lesson, it's this: Trust but verify.
While I believe most doctors have our best interests at heart, our system is deeply flawed. Medical errors are estimated to be the third-leading cause of death in the United States— in fact, most of us will receive an incorrect or late diagnosis at least once in our lives, often with serious consequences, according to a National Academy of Medicine analysis. News headlines about outrageous bills, conflicts of interest, and depersonalized care plant more seeds of doubt.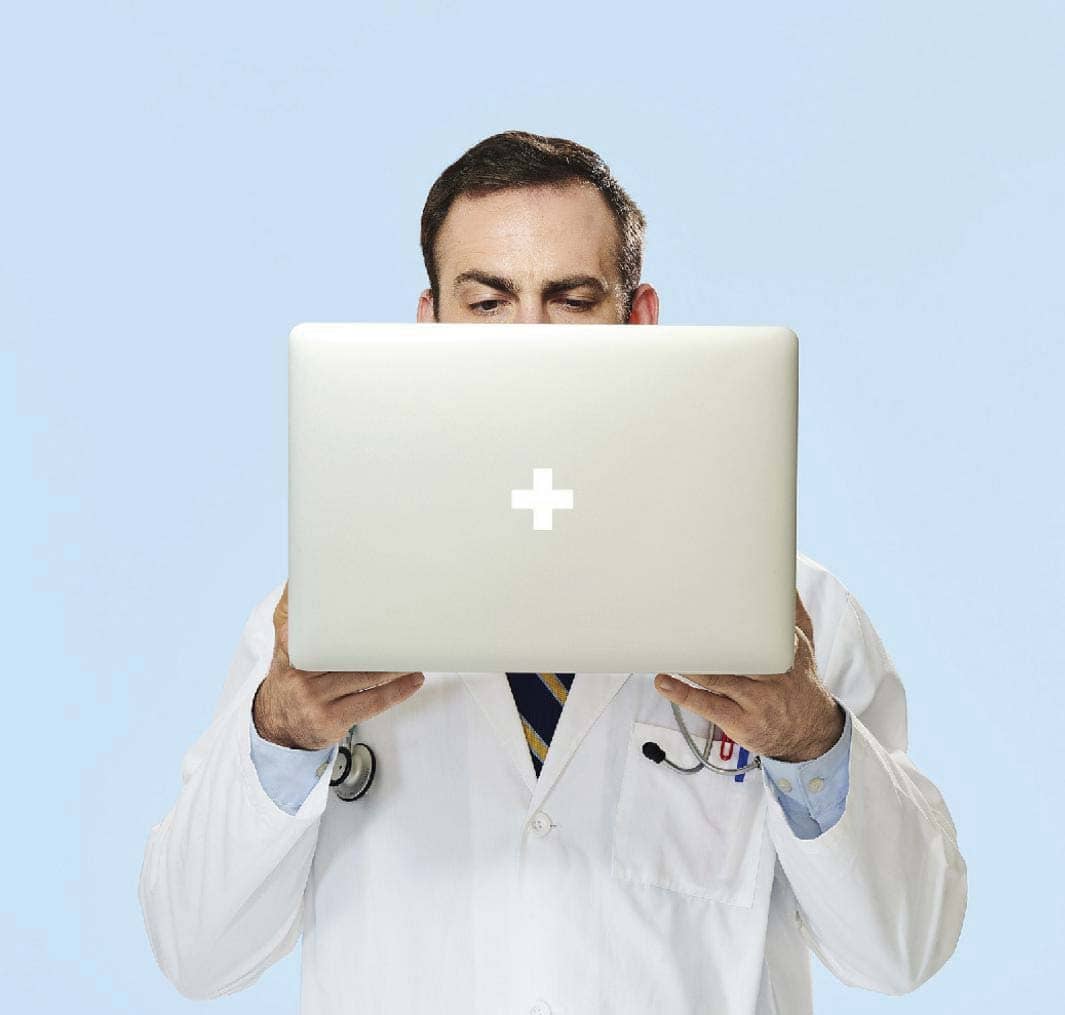 Doctors are keenly aware of the problems, but many of the underlying circumstances are beyond their control. Electronic record-keeping, a boon to efficiency in many ways, takes an average of nearly six hours of a primary care physician's day— more time than is spent with patients. Most face-to-face visits are now about 15 minutes—and down to only 8 minutes in some parts of the country, says Andrew Morris-Singer, MD, president of Primary Care Progress, a nonprofit working to improve primary care. "Physicians are literally running from room to room," he says. "We have physicians tell us that they are constantly constipated because they can't even stop to go to the bathroom."
What's more, insurance companies have cut doctors' payments, forcing them to see more patients or invest in lucrative sidelines (such as selling supplements, medical devices, or imaging services) to keep their practices in the black.
These changes have "driven a huge wedge" into the patient-physician relationship, Dr. Morris-Singer says.
This is not a minor concern.
Research shows that without trust a patient might not feel comfortable sharing information his or her physician needs to provide quality medical advice. Patients who trust their health-care providers are more likely to follow their treatment plans, have fewer symptoms, practice healthier behaviors, and be more satisfied with their care. In addition, a doctor who knows you and your health history is less likely to overprescribe or send you for unnecessary tests. Finally, I believe a doctor is more likely to make an extra effort for you if you have a relationship. It's just human nature.
Building that relationship takes time and care, and sometimes that's still not enough. Pete had been seeing his primary care doctor for almost a decade when he called about his light-headedness, yet he still had to wait three weeks for an appointment. Once he got in, she listened carefully as he described his symptoms, but she was out the door 15 minutes later. Would more time have yielded a more accurate diagnosis or an earlier MRI? It's hard to know.
Continue Reading with Magzter GOLD
Log-in, if you are already a subscriber
Get unlimited access to thousands of curated premium stories and 5,000+ magazines
READ THE ENTIRE ISSUE
March 2020