The Magic Of Taiwan
Reader's Digest UK
|
November 2020
Taiwan fits a surprising variety of experiences into its compact size
WITH A TOOT of its horn and a metallic screech, the Alishan Forest Railway rumbles out of Chiayi, a midsize city in southwestern Taiwan. The humid jumble of roaring motorcycles and bubble tea shops makes way for betel nut plantations and clothes lines in small-town backyards that straddle railroad tracks first built for loggers.
The train, a popular attraction that brings travellers up and down the mountains, sputters through rice paddies and citrus orchards so close I can almost reach out and nab the fruits from my window. Bamboo and sugar palms tickle the sides of the train. As we coil higher toward the peak, around Z-shaped bends and through mossy tunnels, the views fade behind a veil of cold fog held up by ancient red cypress trees whose cobra-size roots cover the ground like noodles in soup.
My journey to the mountain resort of Alishan is a two-hour slideshow of kaleidoscopic green that sums up the diversity of Taiwan. This is a land where a traveller can go from tropical coast, through soaring mountains, to dense woodlands in under two hours—part of the appeal of exploring this eggplant-shaped nation roughly half the size of Ireland.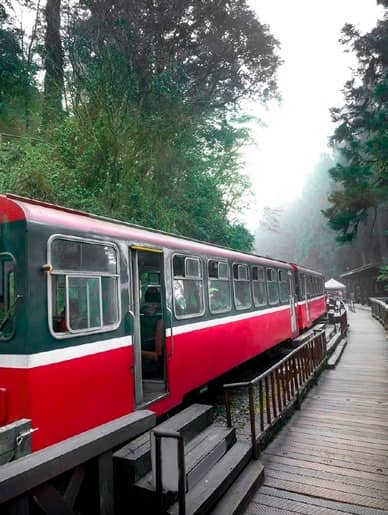 Alishan is one of my favourite stops on a road trip through the country, beginning in the capital, Taipei, in the north; continuing through some of the nine national parks full of hot springs, waterfalls, gorges, and evergreen tropical rain forest; over cloud-shrouded mountaintops; and on to the crystalline beaches of the far south.
Taiwan has been close to my heart since I first came, in 2012, wide-eyed on an eight-month gap-year jaunt around Asia. My guide was a girl named Etty, who I'd first contacted via the Couchsurfing app, and met for coffee in Bangkok to share travel tips (she was planning to visit my home country of the Netherlands). We happened to be in Taiwan at the same time, and I ended up meeting her parents in the country's second city of Taichung—a town of skyscrapers and steaming, neon-glowing night markets.
We were soon planning trips through Japan, Cambodia, and Sri Lanka, while it dawned on us that this was more than a holiday fling. We moved back to Bangkok and are now married with a one-year-old who has a Taiwanese middle name and a Dutch last name.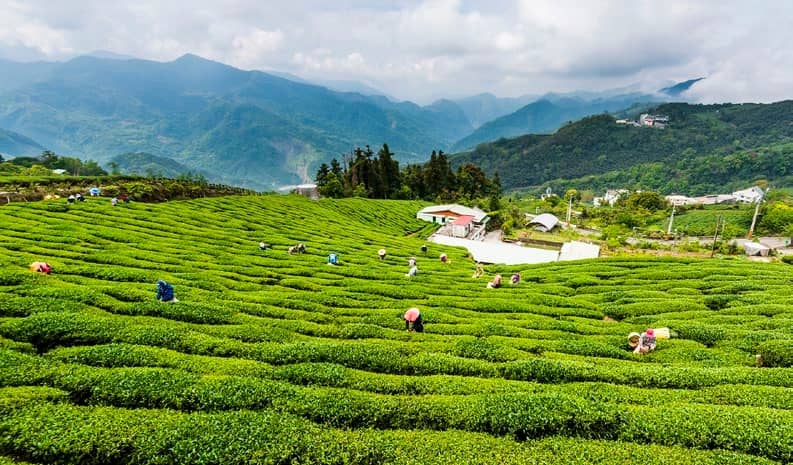 Visiting Taichung two or three times a year, I've come to see it through my wife's eyes—as a home of sorts, a place for crammed dinner tables and toasts of kaoliang sorghum liquor to Popo, Etty's late grandmother. Over Auntie Chao's beef noodle soup, my father-in-law sometimes gets misty-eyed talking about the sunrise over Yushan, Taiwan's highest peak, or the volcanic landscapes, cherry blossoms, and bubbling waterfalls of the Yangmingshan National Park, on Taipei's northern fringe.
A retired forestry official, my father-in-law helped found some of the country's national parks and was posted to many of its wilder corners. He'll remind us that 60 per cent of the country is covered in forest, and that it was for good reason that Portuguese sailors christened it Ilha Formosa, or Beautiful Island, when they washed up here in the 16th century.
You can read up to 3 premium stories before you subscribe to Magzter GOLD
Log in, if you are already a subscriber
Get unlimited access to thousands of curated premium stories, newspapers and 5,000+ magazines
READ THE ENTIRE ISSUE
November 2020