THE AMAZING SCIENCE OF INSTANT Savants
Reader's Digest UK
|
November 2020
In rare cases, traumatic head injuries unleash remarkable creative talents in the victims. Is there a genius lurking in each of us?
Derek Amato stood above the shallow end of the pool and called for his buddy in the Jacuzzi to toss him the football. Then he launched himself through the air head-first, arms outstretched. The tips of Amato's fingers brushed the pigskin—and he splashed through the water just before his head slammed into the pool's concrete floor. He pushed to the surface, clapping his hands to his head, convinced that the water streaming down his cheeks was blood gushing from his ears.
At the edge of the pool, Amato collapsed into the arms of his friends Bill Peterson and Rick Sturm. It was 2006, and the 39-year-old sales trainer was visiting his hometown in Colorado. Amato's mother rushed him to emergency, where doctors diagnosed him with severe concussion.
It would be weeks before the full impact of Amato's head trauma became apparent: 35 per cent hearing loss in one ear, headaches, memory loss. But the most dramatic consequence appeared just five days after his accident. Amato awoke, feeling hazy after near-continuous sleep, and headed over to Sturm's house. As the two pals chatted, Amato spotted an electric keyboard.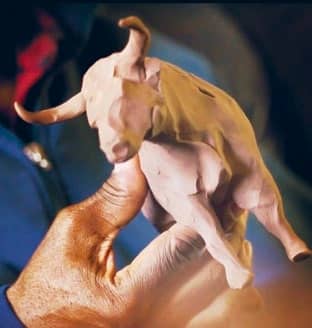 Without thinking, he sat in front of it. He had never played the piano—he'd never had the slightest inclination to. Now his fingers seemed to find the keys by instinct and, to his astonishment, ripple across them. His right hand started low, climbing in lyrical chains of triads, skipping across melodic intervals and arpeggios, landing on the high notes, and then starting low again and building back up. His left hand followed close behind, laying down bass, picking out harmony. Amato sped up, slowed down, let pensive tones hang in the air and resolved them into rich chords as if he had been playing for years. When Amato finally looked up, Sturm's eyes were filled with tears.
Amato played for six hours, leaving Sturm's house early the next morning with an unshakable feeling of wonder. He had fooled around with instruments in high school, even learned a decent rhythm guitar. But nothing like this. Though he knew he hadn't suddenly transformed into US jazz pianist and composer Thelonious Monk—he wasn't that good—Amato had accessed a well of untapped creativity and ability he had never before touched; suddenly there was music rising up spontaneously from within him, coming out his fingertips. How was this possible?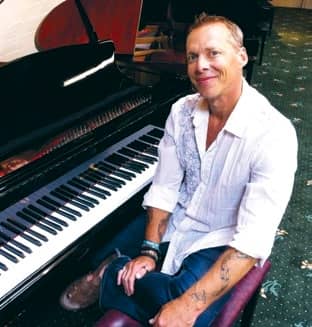 Within days of his injury, Amato began searching the internet for an explanation, typing in terms such as gifted and head trauma. He found the name Dr Darold Treffert, an expert on savant syndrome, a condition in which individuals who are typically mentally impaired demonstrate remarkable skills. Amato fired off an email; soon he had answers. Dr Treffert diagnosed Amato with acquired savant syndrome. In the 90 or so known cases, ordinary people who'd suffered brain trauma suddenly developed what seemed like almost superhuman new abilities: artistic brilliance, mathematical mastery, photographic memory. Dr Treffert believes that our brains come with a wide array of factory installed software—latent abilities that exist but we sometimes don't have access to. The exact nature of an acquired savant's emergent abilities depends on the exact location of the injury. That explains the wide variation in both the range of abilities found in different individuals and their various manifestations.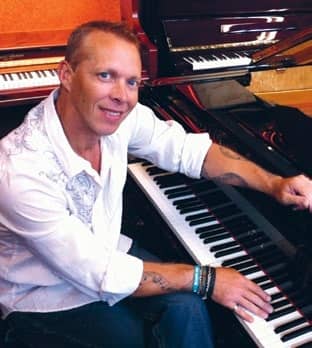 Name: DEREK AMATO
Discovered talent: PIANO
Some scientists believe that Amato's musical skill is evidence that untapped potential lies in everyone, accessible with the right tools
You can read up to 3 premium stories before you subscribe to Magzter GOLD
Log in, if you are already a subscriber
Get unlimited access to thousands of curated premium stories, newspapers and 5,000+ magazines
READ THE ENTIRE ISSUE
November 2020