Rick Wakeman I REMEMBER…
Reader's Digest UK
|
November 2020
Keyboard legend Rick Wakeman came to fame in the 1970s as a member of Yes and has since released more than 90 solo albums. He looks back on his West London childhood, working with David Bowie and eating curry on stage
…I LOVED CRAWLING BACKWARDS AS A KID.
I learned to talk very young, I could read before I went to school but I walked late; I was about two and a half before I even bothered to get up. But I can vividly recall crawling backwards and getting stuck in a chest of drawers. When I later asked my mum if that was true she said, "You did it all the time and we always had to drag you out." With hindsight it was actually logical because if you're looking at something and you want to see what's around it, you step back.
…DAD WORKED FOR A BUILDING SUPPLIES COMPANY and Mum worked as a secretary for a removal firm. I was born in 1949 in West London and they didn't have much money but then again nobody did after the war. I remember Mum's excitement when oranges appeared in the shops as there was still meat and clothing rations right through to the mid-1950s. So it wasn't easy at all, but at the time it was perfectly normal for everyone.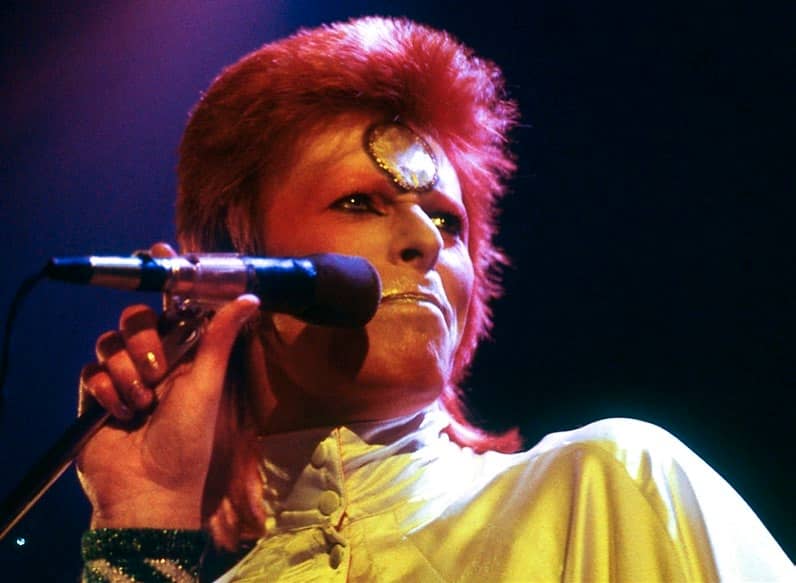 …WE LIVED IN A LITTLE SEMI IN NORTHOLT PARK. There was no central heating upstairs and it got really cold in the winter. I had great fun seeing if I could get the ice on the window in my bedroom off in one lump and even though we didn't have a lot of money, there was always food on the table and every year we went on holiday to Devon. We had two weeks each year at Mrs Clarke's guest house, Lawn Road, Exmouth. It was 180 miles door to door and it used to take about 14 hours, with a few stops along the way, and it was very exciting arriving in Devon, because when you got out of the car everyone spoke in a different accent.
…OUR HOUSE WAS FULL OF MUSIC. Before the war, Mum and Dad ran their own concert group. Dad played the piano, my mum, Aunt Esther and Aunt Olive sang, Uncle Laurie was a comedian and Uncle Stan played the ukulele, the banjo and did George Formby impressions. They used to perform in village halls and church halls. Then, when all that dried up after the war, they'd somehow all squeeze into our tiny front room and redo their act. I'd get out of bed and climb down the stairs to listen. It was absolutely wonderful and all I wanted to do after that was make music.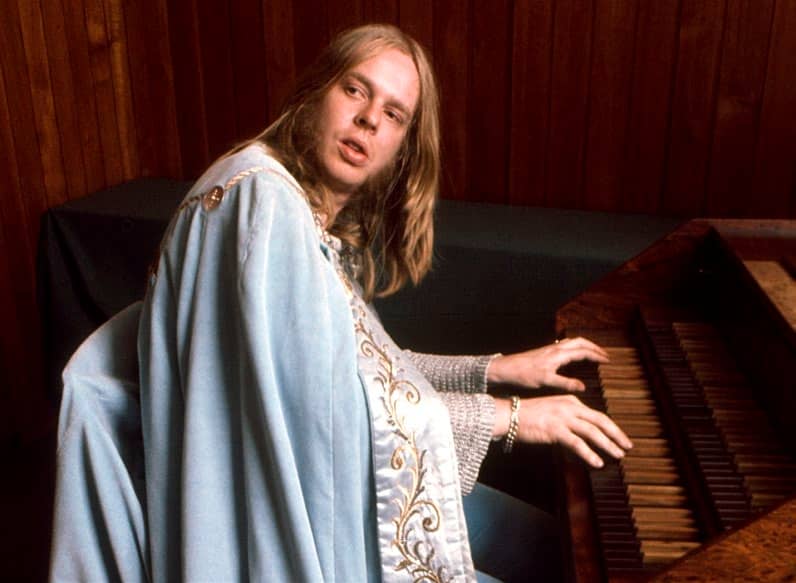 You can read up to 3 premium stories before you subscribe to Magzter GOLD
Log in, if you are already a subscriber
Get unlimited access to thousands of curated premium stories, newspapers and 5,000+ magazines
READ THE ENTIRE ISSUE
November 2020