Glenn Tilbrook I Remember…
Reader's Digest UK
|
November 2019
Glenn Tilbrook, 62, is the lead singer and guitarist of the English band Squeeze. He looks back on his childhood in London, early passion for music and the beginning of Squeeze
…BEING ABOUT THREE OR FOUR AND LOOKING THROUGH MY MUM AND DAD'S LP COLLECTION,
which was in the corner of our sitting room. I particularly remember a Lena Horne live record but, more than the sound of her [voice], I remember the smell of the record. There was music playing around the house and my earliest memory is of music generally.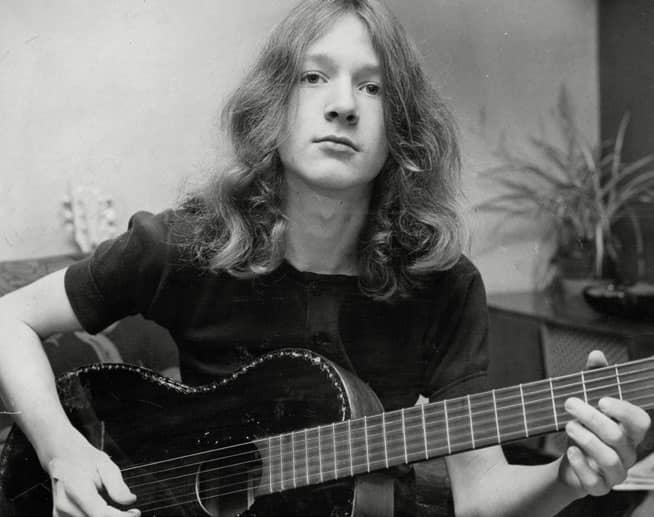 … GROWING UP IN BLACKHEATH STANDARD IN SOUTH EAST LONDON.
I still live near there. I was brought up in a council flat, as my parents separated. My mum, Mandy, had the council flat from 1954 until she died in 1997. It was security for her. I had an older brother who sadly died when he was 33. I'm sure I was an annoying little brother but we shared a bedroom until he left home at 16, so when I was 11 I had the room to myself.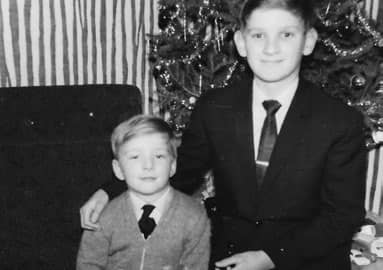 …LOOKING BACK I REALISE THAT I WAS THE RECIPIENT OF A REALLY GOOD TIME IN THE HISTORY OF THE WELFARE STATE.
We had the NHS, good hospitals and good housing that was maintained by the council. I think all the families in the flat where we grew up—there were six families per block—had been housed at the same time and they were all roughly the same age, so there were a lot of other kids around.
…OUR FLATS WERE BUILT ON AN OLD BOMBSITE.
The bottom of our road was entirely filled with rubble and there were several bombsites around us. It now seems incredible to me now, but at that point it was entirely natural. I must admit, they were dangerous places but if you were a kid it was lots of fun. It was the early Sixties, 20 years after the war, and they were still clearing up.
…I WAS QUITE A SHY LITTLE BOY, NOT VERY CONFIDENT, WHICH HAD ITS UPS AND DOWNS.
I had a group of friends who I used to get on with really well. From the age of six or seven though, I was really happy to spend time alone, and the thing that I liked doing most was playing piano. I also used to borrow my brother's guitar. I was very lucky that a friend of the family taught me how to tune it and after that I taught myself to play. I absolutely loved it.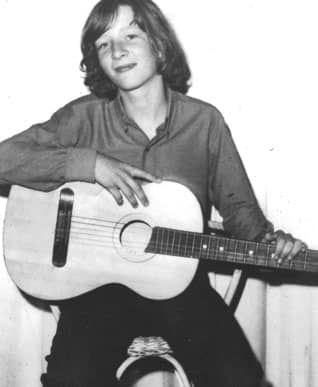 …IT WAS NEVER A CHORE LEARNING HOW TO PLAY MUSIC.
I was seven when I started and I think that by the time I was 11, I was pretty proficient on the guitar. There were lots of things that I did wrong in my piano playing—an 11-year-old doesn't have that level of expertise— but that didn't stop me from finding it fascinating and often, my musical ineptitude and curiosity has led me to places that I don't think I would necessarily have got to any other way.
You can read up to 3 premium stories before you subscribe to Magzter GOLD
Log in, if you are already a subscriber
Get unlimited access to thousands of curated premium stories, newspapers and 5,000+ magazines
READ THE ENTIRE ISSUE
November 2019