Cerys Matthews I REMEMBER…
Musician and broadcaster Cerys Matthews, 50, found fame with Nineties band Catatonia. She's now a successful solo artist, author and BBC radio DJ. Her new book Where the Wild Cooks Go is out now
…WATCHING A PIG BREAK ITS LEG.
We were driving down a Welsh lane, behind this tractor pulling a trailer that had a massive sow in it. Suddenly, the pig decided to jump out. But it hurt itself rather badly and hobbled off with the farmer in pursuit. I was about three and, for some reason, my mum Pauline's way of dealing with this violent situation was to break into a Welsh-language folk song about families killing pigs to eat in winter. The scene has always stuck in my mind.
…MY PARENTS WERE FROM VERY DIFFERENT BACKGROUNDS.
My dad, Philip, was a doctor whose family had made enough money from a hardware store they owned in the Welsh valleys to send him to college. My mum, a medical secretary, came from a family of Neath faggot makers. Dad was well travelled. Mum used to say, "The furthest I'd go when I was young was an escalator in Cardiff."
But they were together for 53 years, until he died in 2018.
…DAD WAS QUIET BUT HUGELY INSPIRING.
He used to tell people he was a carpenter, because he didn't want to be put on a pedestal because of his profession. He taught me to listen and to treat everyone with respect. He'd play me Bob Dylan, Maria Callas, Duke Ellington and all sorts of other music. And he encouraged me and my three siblings to try all different types of food. He made me open-minded and gave me a great appreciation of the world's cultural riches.
…EVERYTHING WE DID OR LEARNED AT PRIMARY SCHOOL SEEMED TO HAVE A SONG TO GO WITH IT.
It was a Welsh-language school in Swansea. And there were also constant solo singing, poetry and choir competitions.
Music was everywhere when I was young. We'd to go the chapel with Mum each Sunday and sing various gorgeous hymns. I inherited a piano and taught myself to play that and the guitar, too.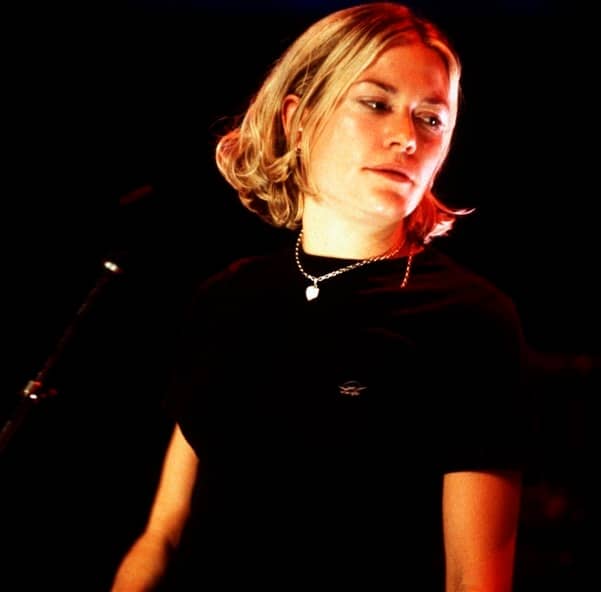 …TAKING TO THE WOODS TO GET AWAY FROM FINDUS CRISPY PANCAKES.
Mum didn't like cooking—for years, she'd only eat chicken and chips. So I had to become quite independent quite quickly if I was going to have a varied diet. I'd go into a copse behind our house, which had lots of dodgy magazines and old mattresses in it, and pick edible wild plants and fungus to cook. I'd make nettle soup, for instance, which was very cheap and packed with goodness.
I developed a great love of plants in general. My bedroom was chock full of them—I used to grow them. At my comprehensive school, my favourite teacher was the biology teacher, Mrs Ellis, partly because I loved learning about botany.
If I hadn't done music, I'm sure I would've had something to do with plants.
Continue Reading with Magzter GOLD
Log-in, if you are already a subscriber
Get unlimited access to thousands of curated premium stories and 5,000+ magazines
READ THE ENTIRE ISSUE
February 2020