Carla Bruni: "It Took Me A While To Feel Legitimate"
Reader's Digest UK
|
November 2020
Supermodel, singer, and former First Lady of France, Carla Bruni, opens up about her many lives…
CARLA BRUNI IS playing a guitar down the phone from Paris. "Can you hear that?!" she asks, with glee in her voice. "Michelle Obama gave me this guitar when we met for NATO. It's a fantastic Gibson guitar and I have it here in my studio. Then I invited her for lunch at the Élysée Palace and I played a Beatles song for her on the guitar. I loved her. She was so kind, so open, so cool."
Carla's sense of wonder at having been given such a thoughtful and generous gift by America's First Lady reveals a lot about her. She is, after all, a former First Lady herself—her husband, Nicolas Sarkozy, was President of France from 2007-12. But there's no sense of self-importance from her. On the contrary, Carla comes across as endearingly shy, with a down-to-earth vibe that belies her own status as a public figure: one who's already lived through several successful incarnations—as supermodel, singer-songwriter and politician's wife.
It's Carla's singing career that brings us together today. She's just released her sixth album, Carla Bruni. She writes or co-writes her own material, a collection of tunes that showcase her smoky nightclub voice and place her in the great tradition of the French chanteuse.
Carla says COVID-19 gave her ample time to finish the album in the south of France after the family decamped to their summer home there for several months of lockdown. Bruni has a 19-year-old son, Aurélien, from a relationship with French philosopher and TV host, Raphaël Enthoven, and daughter Giulia, aged nine, with Sarkozy, who also has three sons from previous marriages.
The lockdown summer house was almost overflowing. "The children were around all the time, and my sister [actress Valeria Bruni Tedeschi], my mother, who's 91, and my aunt, who's 95, were there, too, so we were very much in quarantine because of being with very old people who could be in danger."
"There were people everywhere, but I found myself a room and basically I would work at night. I did a little exercise and cooking and then life became so strange. Writers and songwriters are naturally confined because we have to do our job alone, but this was a very anxious type of confinement. Writing was a release and a sort of a shelter and also a pleasure. It was good to be able to work."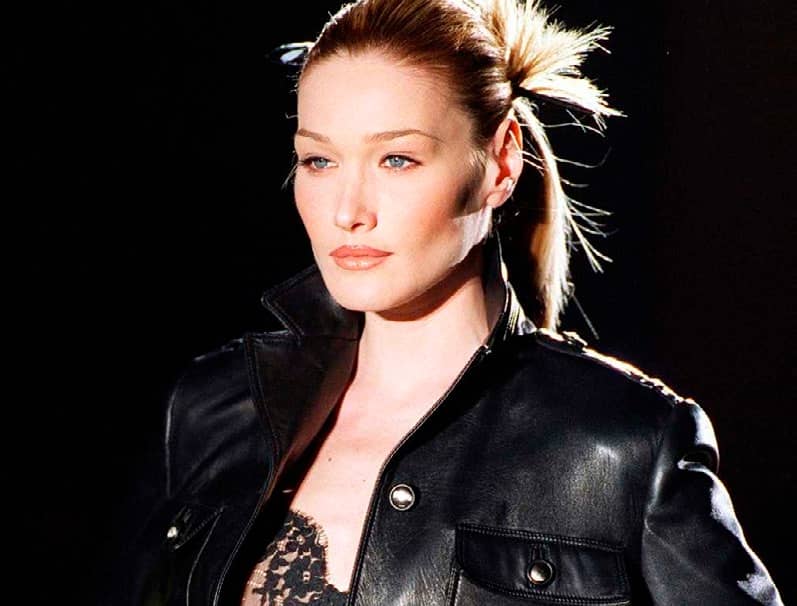 You can read up to 3 premium stories before you subscribe to Magzter GOLD
Log in, if you are already a subscriber
Get unlimited access to thousands of curated premium stories, newspapers and 5,000+ magazines
READ THE ENTIRE ISSUE
November 2020