Bjork I REMEMBER…
Reader's Digest UK|June 2020
"Björk" Guðmundsdóttir, 54, thrives on the mystery, mystique and mass contradictions of her craft. She is one of the music industry's most respected artists; someone who you feel emerges out of every project with another layer of integrity. Here, she takes us on a vivid trip down memory lane…
…I COULDN'T CONCENTRATE FOR LONG ENOUGH TO BE ANY GOOD AT SCHOOL. I was drifting out of the window or finding ways to play percussion on the side of the school desk. It just wasn't for me, despite the attempts of my headmaster to make it a place where I could harness some of the talent he saw in me. I just wasn't interested.
MY TIME AT MUSIC SCHOOL WAS BOTH INSPIRING AND FRUSTRATING. My time there [Björk attended the Barnamúsikskóli School in Reykjavík] was very much focused on musical structure, history, theory and musicology, and I think when you're studying that as a student it is very methodical, mechanical and serious, when all you really want to do is experiment and create.
There were a combination of things I both loved and disagreed with, and I think I've had the opportunity to correct or fix those at various points in my career. For instance, I began using a touchscreen on my Volta tour in the autumn of 2008 to perform some of my songs. The next extension of that was then to feel excited about writing with a touchscreen, rolling things around, and where you could be more tactile, intuitive and spontaneous, rather than hovering a finger over a mouse… and this was all two years before the iPad came out. So the opportunity for me to map out, on a screen, my writing process, sent me back to my music school years and it was nice to feel some processes coming full-circle. A touchscreen for me solved the riddle because I was not totally satisfied with my music school when I was a kid. As an adult I feel like I am making up the class I would have wanted to have gone to when I was eight. And there have been various other episodes in my life where lessons I've learned have come back round to have really positive effects and influences on my adult songwriting.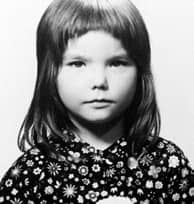 You can read up to 3 premium stories before you subscribe to Magzter GOLD
Log in, if you are already a subscriber
Get unlimited access to thousands of curated premium stories and 5,000+ magazines
READ THE ENTIRE ISSUE
June 2020