Accidents - Moments That Changed History
Reader's Digest UK
|
Reader's Digest October 2020
Altering the course of human events takes a grand idea and careful execution—most of the time. But at these fateful points, plans went out the window…
A melted chocolate bar helps create the microwave Percy Spencer was so fascinated by the sinking of the Titanic that he became a scientist. He joined the US Navy, trained as a radio electrician, and ultimately became a civilian expert on radar during the Second World War, earning the Distinguished Public Service Award for his work. And he did it all without ever having finished secondary school.
After the war, Spencer worked for Raytheon Manufacturing, a defence contractor. As he was walking near the radar equipment one day, he absent-mindedly stuck his hand in his shirt pocket—and found a gooey mess. Spencer often carried a Mr Peanut chocolate bar to feed the squirrels at lunch. He knew enough about radar to suspect that its heat-producing magnetron waves could be the culprit, but he wasn't sure. So he placed a bag of popcorn kernels in front of the machine—and they popped. Then came a raw egg, which dutifully exploded all over a skeptical colleague's face.
Spencer fine-tuned his discovery with Raytheon and marketed it to airlines, railways, restaurants, and cruise liners as "the Radarange"—or, as it's known now, the microwave oven. Fortunately, microwave units have come a long way since 1947, when they stood nearly six feet tall, weighed 750 pounds, and cost £3,000. That's roughly £25,000 today.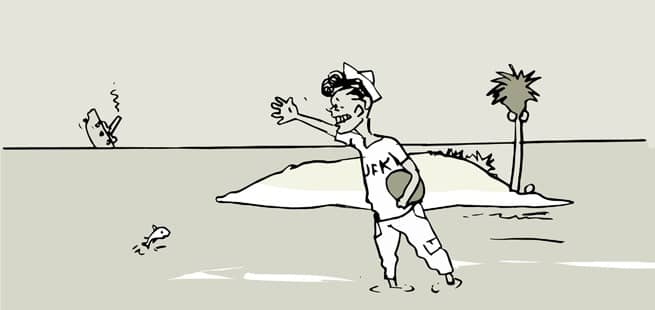 A coconut saves JFK's life
August 2, 1943, began as a cloudy, moonless night in the South Pacific for 26-year-old Navy lieutenant John F Kennedy. As Kennedy and his crew patrolled the Solomon Islands from their boat, PT-109, a Japanese destroyer pierced through the fog and sliced the smaller ship in half. An enormous fireball filled the sky, and two men aboard PT-109 were killed. As Kennedy and ten other survivors huddled around the wreck, they realised they had no choice but to swim to a nearby island. Kennedy, a former member of the Harvard University swim team, personally towed one of his wounded comrades with his teeth for five hours through shark- and crocodile-infested waters to Plum Pudding Island, where they ate coconuts to survive.
After several days, the men flagged down two Solomon Islands natives passing in a canoe, who agreed to take a message to the Allied forces. The dispatch was carved into a coconut shell: "NAURO ISL COMMANDER… NATIVE KNOWS POS'IT… HE CAN PILOT… 11 ALIVE… NEED SMALL BOAT… KENNEDY." The islanders delivered the coconut, and the men were soon rescued.
Years later, Judge Ernest W Gibson Jr, a colonel in the South Pacific during the war, surprised the newly elected President Kennedy with a gift. It was the coconut he had carved his message into. Kennedy had it encased in plastic and used it as a paperweight throughout his presidency. Today, it is on permanent display at the John F Kennedy Library in Boston.
KING'S WIFE FOUND THE ASH-COVERED PAGES IN THE WASTEPAPER BASKET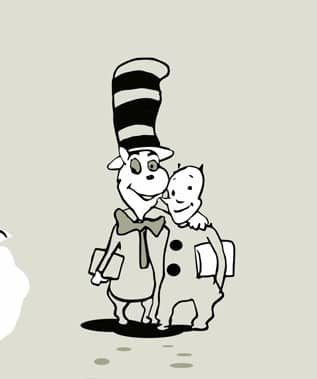 Dr Seuss and Stephen King are rescued from the dustbin of history
Different though they may be, Stephen King and Dr Seuss have two things in common. They're both hugely successful authors, and they both made a narrow escape from a life of obscurity.
You can read up to 3 premium stories before you subscribe to Magzter GOLD
Log in, if you are already a subscriber
Get unlimited access to thousands of curated premium stories, newspapers and 5,000+ magazines
READ THE ENTIRE ISSUE
Reader's Digest October 2020