Working Class Writers
Reader's Digest India
|
November 2019
They pull rickshaws, sell tea, work as domestic help and as daily wage labourers for a living. They also bare their souls in their writings and touch many hearts
Channelling Anger
M. CHANDRAKUMAR OR 'Auto Chandran', as he is called in his native Coimbatore, couldn't continue his education beyond class 10 singed by poverty, but his love for literature never waned. By the time he was 15, he had finished reading the works of Bhagat Singh and French author Henri Charrière. As a restless teenager, he ran away from his home one day after a fight with his parents and landed in Guntur. His life took a tragic turn when the police picked him up along with his friends for questioning. "We were in our teens and early twenties and all of us were innocent. But we had to undergo 13 days of horrific torture in custody. The police wanted us to confess to a theft we had not committed," recalls Chandrakumar. Now 57, he sports an intense look with a clean-shaven head and a thick white beard.
He and his friends spent an additional five months in a Guntur jail before a court threw out their case. He returned to Coimbatore, after a year, in 1984. "I started driving the auto for a living, got married and buried myself in books. But deep inside, I was boiling with rage about the brutality I had suffered," says Chandrakumar. He finally decided to pour out the anger, humiliation and the sheer powerlessness of ordinary folk in a book. Lock Up, written in Tamil, was released in 2006 to critical acclaim. Almost a decade later, it was made into a super hit Tamil film Visaaranai, which was India's official nomination to the Oscars in 2017.
Chandrakumar has written and published several books since then, with a few more in the works. Meanwhile, he continues as an auto driver to support himself and his family. "When I write, I don't think of fame, money or even the reader. The challenge for me is to satisfy my own creative urge. If I am happy with what I have written, that's all that matters. I have my auto to take care of my other needs, which aren't too many," he says.
Chandrakumar isn't alone. Several writers, across the length and breadth of this country, are exploring their creativity and have found a voice while leading beyond ordinary, working-class lives. They either tell their own stories or of others like them in their writing. Sometimes they immerse themselves in a world of fantasy to create great fiction, and, at other times, they translate hidden gems from regional literature. While monetary compensation helps, given their financial status, these writers are not in it for the money. Fame has come their way, somewhat, but they have remained grounded, carrying on with their mundane jobs. After all, where is the option?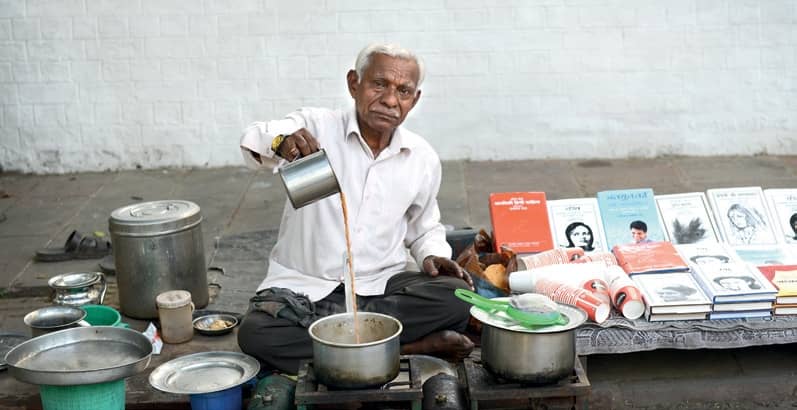 Writer–Dreamer
You can read up to 3 premium stories before you subscribe to Magzter GOLD
Log in, if you are already a subscriber
Get unlimited access to thousands of curated premium stories, newspapers and 5,000+ magazines
READ THE ENTIRE ISSUE
November 2019