TRACKING THE TIGER BUTCHER
Reader's Digest India
|
July 2020
Large numbers of tigers are being farmed, killed and trafficked in Laos. Karl Ammann pursues those responsible
He was up there somewhere, at the top of the hill, the man Karl Ammann had come to see. It would soon be night. The forest was all shadows and sounds.
Ammann had driven across Laos to reach Tha Bak, a remote river village, to confront the person he believed had murdered more tigers than anyone in the country. In the distance, he could hear dozens of tigers roaring.
For nearly five years, Ammann, 71, a Swiss counter-trafficking conservationist, had tracked Nikhom Keovised. He had placed hidden cameras inside what had once been the largest tiger farm in South East Asia, an illegal operation where tigers had been raised to one end—slaughter. And he had listened to the man doing the slaughtering describe it in his own words: "Use the anaesthetic," Keovised had said. "Then just cut the neck." Then "peel its skin."
Now Keovised had just opened here in Tha Bak what his boss—considered one of the nation's biggest wildlife traffickers—described as a zoo, but what Ammann suspected was a front for selling tigers.
Ammann knew the risks. He was in the country without permission to investigate its wildlife practices. He was unarmed. Neither Keovised nor his boss had ever been charged with anything, let alone arrested. If discovered, the equipment Ammann had with him—the drone, the hidden cameras, the satellite images of the country's tiger farms—would immediately unravel his cover story: that he was a tourist.
But he could already feel the familiar intensity. It had driven him to undertake dozens of risky, self-funded investigations, pushed him to the fringes of the conservation community and caused even friends to describe him as obsessive, if not a little crazy. He couldn't stop. Those responsible had to be held to account.
For 10 days in late 2018, I joined Ammann on an undercover journey to determine whether Laos, a global hub of wildlife trafficking, had fulfilled its promises since 2016 to stamp out the wildlife trade. Now we'd arrived at this hill, where, above, the tigers were becoming louder.
They were hungry, Ammann announced. It would soon be time to feed them. He slung his camera over his shoulder and started up the hill, in search of tigers and their warden.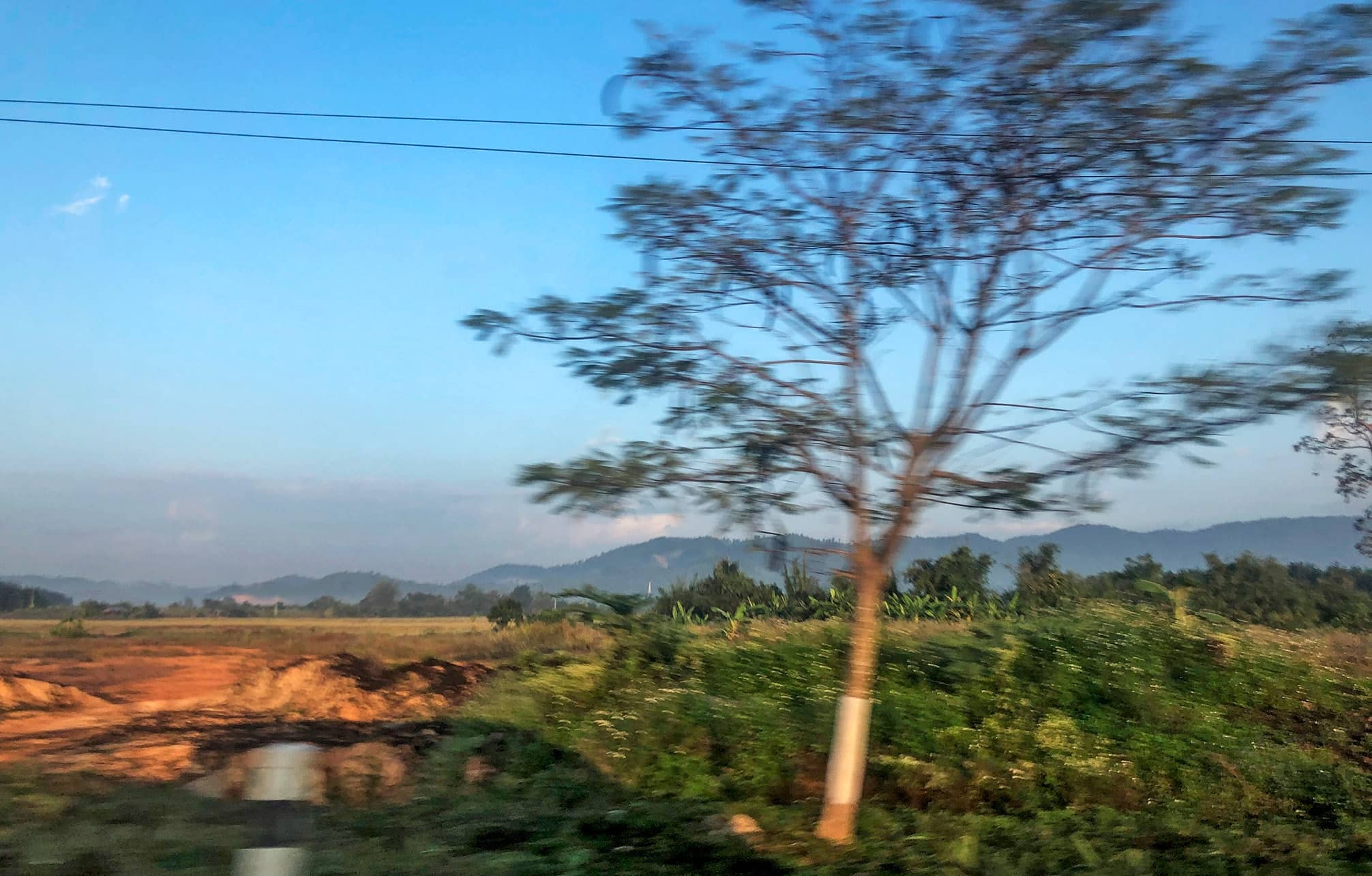 A RISK TAKER
The tiger, whose captive population now dwarfs its numbers in the wild, is on the verge of becoming a fully industrialized commodity. Over the past century or so, the population in the wild has plunged from an estimated 1,00,000 to fewer than 4,000, while the number in captivity had exploded to more than 12,500.
Nowhere else was the animal's commodification more complete than in tiger farming, where it is raised, butchered for parts and sold for tens of thousands of dollars. And nowhere else had these farms operated with greater impunity than in Laos, a nation whose own wild tigers have nearly all been killed. Ammann was one of the few people who'd seen inside the country's farms.
When I'd first spoken to him in June 2018, I'd expected to find someone who was, if not optimistic, then at least hopeful. Since 2016, international authorities and some conservationists had applauded Laos, home to some of Asia's biggest wildlife traffickers, as it announced overhauls to clean up the trade.
Shops trading in bones and wildlife merchandise were to cease. All three of the country's illegal tiger farms, which stored 700 tigers, were ordered to stop farming and convert into zoos and conservation centres. No new facilities breeding endangered wildlife for commercial purposes would open.
But Ammann was neither optimistic nor hopeful. He cited operational tiger farms in Laos and how we were being taken for "bloody fools". "They all want hope and happy endings," he said of producers and audiences who ignored his documentaries. "And I don't see any happy endings."
Almost every conservationist I asked said Ammann's findings were sound. He could be trusted—but ...
But what?
"He takes a lot of risks," Steve Galster, a countertrafficking expert in Bangkok, said after a long pause.
He had been kicked out of an international conservation meeting for aggressively confronting officials.
"A bit of a kook who gets results," a law-enforcement consultant in Laos called him.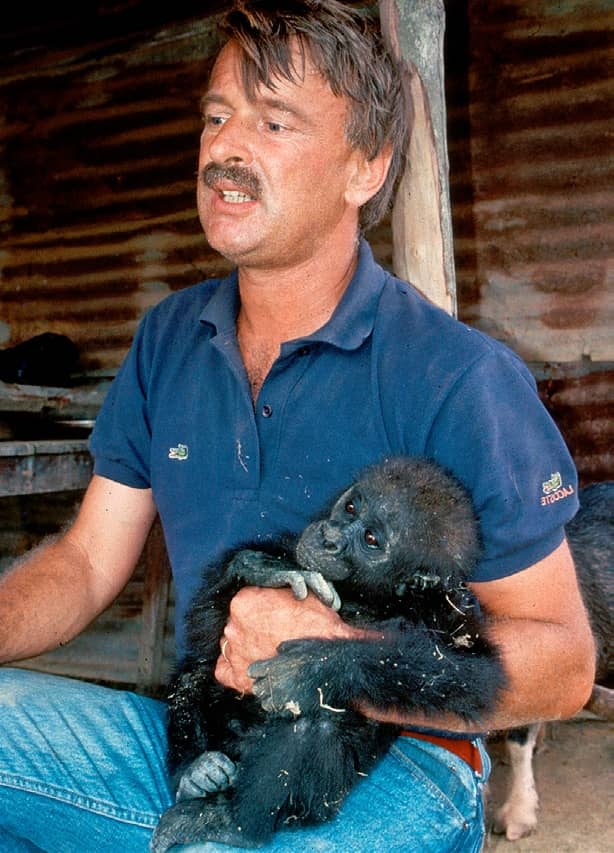 Ammann sent me some of those results, photographs of a diseased tiger in a claustrophobic cage— mangy, eyes desperate. The next showed seven tigers in cramped cages eating raw chicken off the ground and, from high above, drone images of two massive tiger farms, showing the animal in cage after cage.
He included a 3,700-word missive he'd dispatched to CITES, the UN commission charged with regulating the wildlife trade, accusing it of being "a big part of the problem." He'd sent the same letter to a European Parliament official, attaching this comment: "So you cannot say you did not know. My motto for doing this."
I called Ammann at his estate at the base of Mount Kenya. He was going to Laos again, before year's end, he said. This time, he hoped to personally meet those who'd profited from the death of the tiger. "Why don't you come," he asked, "and see for yourself?"
So, for 10 days in late 2018, I joined Ammann on an undercover journey to determine whether Laos had fulfilled its promises since 2016 to stamp out the wildlife trade.
THE JOURNEY BEGINS
I arrived at my hotel in northern Thailand past midnight. We'd planned to meet at 8 a.m. but a note waiting for me from Ammann said we had to meet at 7 a.m. A long day was ahead. After a handshake and a few quick words, we were inside a van, bumping towards the Laos border.
Ammann wanted to cross into the country by nightfall, where he said the real journey would begin. Landlocked and mountainous, Laos has nearly 2,575 kilometers of borders with Vietnam and China, whose appetite for illicit wildlife products had both decimated numerous species and transformed Laos into a global epicentre of wildlife trade. A 2017 CITES report was blunt: "Everyone can buy everything and cross the border."
Over the next 10 days, Ammann planned to traverse much of the country, investigating rumours of a never-before-identified tiger enclosure, buying tiger products from merchants and flying drones over tiger farms. Lastly, he'd venture to a new resort and 'zoo' named Say Namthurn at Tha Bak, where Ammann hoped to finally meet Keovised, the tiger butcher, and his boss, Sakhone Keosouvanh, who helped bring tiger farming to Laos.
Inside the van, along with Ammann were his cameraman, Phil Hattingh, a towering South African, and a young Hong Kong Chinese woman named Grace Chan.
"They'll think you're a customer," Ammann said to Chan, explaining that his plan for her on this trip was to visit shops while wearing a hidden camera to buy tiger products. Ammann met Chan in 2017 after she'd contacted him to discuss elephant trafficking.
To bolster her expertise on the tiger economy, Ammann handed her a tattered book. It showed pictures of a tiger skull, femur, tibia and hip, and described the bones as a 'precious crude medicine', whose medicinal use in China traced back more than 1,400 years. As China's economy grew, the animal's mythical qualities—none of which are substantiate d by modern medicine—ignited a market for tiger products.
With only a few dozen tigers left, the Chinese government banned killing endangered species in the wild while encouraging their 'domestication' and breeding to sate demand for tiger products while protecting those in the wild. Instead, demand exploded further, said Vanda FelbabBrown, a Brookings Institution senior fellow who's studied the industry, inciting rampant poaching of wild tigers all over Asia.
Chinese officials in 1993 prohibited domestic trade in tiger bone but didn't close the country's many farms. That year, CITES, which has few enforcement tools, banned tiger farming for commercial purposes. China chafed against the restrictions then, and now. In 2018, it legalized trade in tiger parts for medicinal purposes but, under international pressure, quickly reinstated its ban.
To by pass it , some Chinese customers flock to border towns in the Golden Triangle area, where the countries of Myanmar, Laos and Thailand converge.
You can read up to 3 premium stories before you subscribe to Magzter GOLD
Log in, if you are already a subscriber
Get unlimited access to thousands of curated premium stories, newspapers and 5,000+ magazines
READ THE ENTIRE ISSUE
July 2020