I WAS SCAMMED BY MY BEST FRIEND
Reader's Digest India
|
July 2020
She swindled me out of $92,000, forcing me into bankruptcy and destroying my once sunny outlook. But I finally got justice
fell hard for one of the oldest cons in the book. But this scheme wasn't cooked up by some fictional Nigerian prince soliciting me through a sketchy email. I fell under the spell of an immensely lovable woman who inserted herself into my life and became my best friend. She was also an international con artist on the run.
She snared me in an age-old con called the Inheritance Scam, ultimately bilking me out of nearly $1,00,000. She simultaneously destroyed my sense of self and darkened my once joyful outlook. As she was ruining my life, she was also scamming dozens of others around the world by impersonating psychics, mortgage brokers, psychologists, lawyers and travel agents and even pretending to be a cancer victim.
She was a true queen of the con, using disguises and plastic surgery to alter her appearance. I was a reality TV producer, working on shows such as American Ninja Warrior and Shark Tank, and I never saw through her masterful performances. She might have gotten away with cheating many more people if she hadn't turned me into a vigilante. I started my own investigation, uncovered other victims and helped bring her to justice.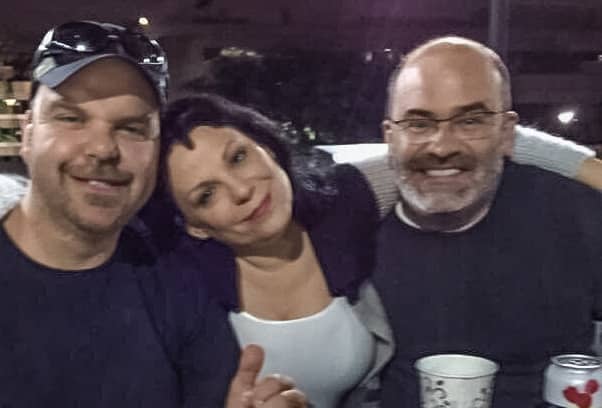 Today, she's in jail, probably wondering how on earth she became the victim of one of her own victims.
Allow me to explain.
She introduced herself to me as Mair Smyth in May 2013, when she joined a group of angry neighbours in my living room to discuss what to do about losing access to our building's swimming pool because of a legal spat with a neighboring building.
"I can help," she told us. "My boyfriend is a lawyer who can get the pool back!"
I liked her immediately. We all did. She was brash. Funny. Intelligent and outspoken. Ironically, for someone who turned out to be a liar and a con artist, she came across as a woman who would always 'tell it like it is'.
She also came across as extremely wealthy. She wore expensive Jimmy Choo shoes and once showed me her closet filled with more than 250 pairs. I later discovered they were all fake.
After our initial meeting in my apartment that night, Mair invited my husband, Pablito, and me to dinner. Over the next year, she frequently wined and dined us at fancy restaurants and always insisted on picking up the bill. "I have a lot of money—let me pay!" she'd plead convincingly.
We'd hang out almost every evening in our barbecue area, exchanging intimacies under the cool Los Angeles sky. Mair told us she was originally from Ireland. One night she pointed to a framed document hanging in her living room. "This is the Irish grandmother, who was supposedly in the Irish Republican Army, would take her to the top of a bridge and teach her how to hurl Molotov cocktails down on British soldiers. I was captivated and horrified.
When I tearfully confided in her that part of my family had disowned me for being gay, she pounced. "My family disowned me, too!" she said as she fought back tears. "They're trying to get me disinherited."
Mair told me that an uncle, the patriarch of her family, had recently died, and her cousins were dividing up an estate worth 25 million euros. She said she was supposed to receive 5 million euros as her share of the inheritance and showed me angry text messages and emails from her cousins threatening that she wouldn't get a dime.
Mair told me she had taken a lot of family money with her when she left Ireland many years ago, so she never needed to work. But she claimed she enjoyed working, so she got hired at a travel agency where her family did a lot of business.

You can read up to 3 premium stories before you subscribe to Magzter GOLD
Log in, if you are already a subscriber
Get unlimited access to thousands of curated premium stories, newspapers and 5,000+ magazines
READ THE ENTIRE ISSUE
July 2020