Search And Rescue
Reader's Digest Canada|November 2019
The start of lobster season is the most dangerous day in one of Canada's most dangerous industries. Air Force and Coast Guard teams put their own lives on the line to watch over the melee of 1,500 vessels holding 5,000 crew.
It's still dark on Nova Scotia's South Shore, the water indistinguishable from the land when viewed from a Canadian Air Force CC-130 Hercules. Seen from the air, the white lights shining below look to be the familiar glow of porch lights, street lights and cars. But as the sun rises above the horizon, it's clear these white specks are actually floodlights streaming from hundreds of fishing boats heading out to sea from their ports.

"This is completely insane," says flight commander Major Gregory Boone, who's seated next to Captain Joseph Dobson at the controls. "It's all the way to the horizon."

The team on board the Hercules this morning is watching close for an emergency. There are six in the cockpit, and the rest of the team—including two search-and-rescue technicians, a couple civilian volunteer spotters and a military photographer—is gathered back in the plane's hold. They're perfectly at ease, even as the plane banks in stomach-churning motion left and right over and over again.

It's November 28, 2017, and today is the first day of lobster season—or "dumping day," the most dangerous day in one of Canada's most dangerous industries. On the water this morning are roughly 1,500 lobster boats with more than 5,000 crew, from ports spanning near Halifax, all the way around the tip of Nova Scotia's South Shore, and up to Digby in the Bay of Fundy. These are lobster fishing areas 33 and 34, the busiest in Canada, and the boats, typically with a crew of four, are headed out to drop traps for the areas' lucrative six-month season, which runs from the last Monday in November until May 31. During that period in 2016- 2017, licence holders in areas 33 and 34 landed 30,703 tonnes of lobster, worth half a billion dollars. That's the second-largest landed value on record.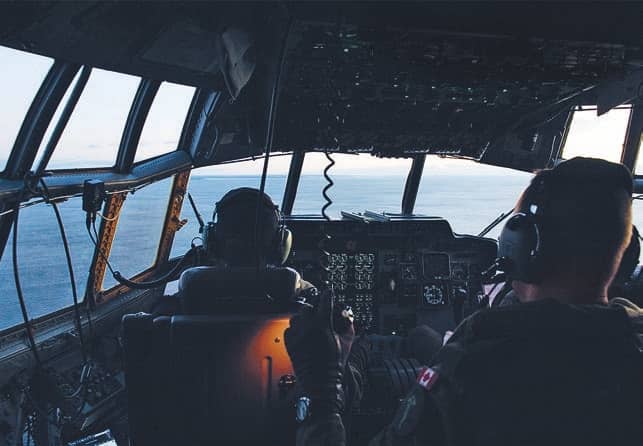 In the pre-dawn hours of dumping day, all these boats, loaded high with traps, make a mad dash for the most coveted positions. If a fisher wants to set their traps near a certain shoal or in a particular patch of water, they have to beat everyone else to that location. It's a frenzy that often leads to serious injury, and occasionally death.
Despite some recent safety improvements, such as the use of larger, more powerful boats that can plow through rough conditions, CCTV cameras for monitoring dangerous work areas and deckhands increasingly willing to wear life vests, fishing maintains the highest fatality rate of any employment sector in Canada. More than 200 fishers have died on the job in Canada since 1999. That's an average of almost one death per month. And according to a 2017 Globe and Mail investigation, deckhands are more likely to die at work than pilots, loggers or oil-and-gas drillers. Being a deckhand is 14 times deadlier than being a police officer.
This knowledge puts a lot of pressure on the rescue teams that keep fishers safe. Many Canadians likely don't realize just how dangerous the lobster fishery is, or the lengths to which the federal government must go to provide protection and assistance. On dumping day, aircraft monitor them from above, and Coast Guard ships stay close, ready to act, though the hope is always that none of these measures will be needed.
While they waited for coffee and breakfast omelettes at the Canadian Forces Base (CFB) in Greenwood, N.S. before take-off this morning, the Hercules's flight crew discussed the tragic events of dumping day 2015, as if preparing themselves for the worst-case scenario.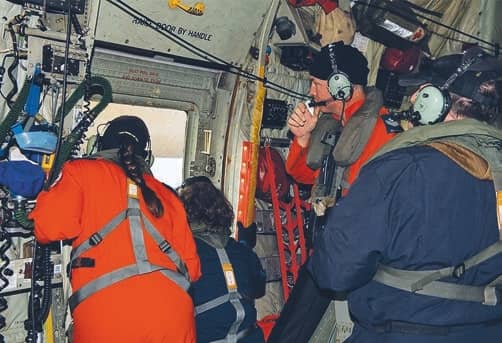 You can read upto 3 premium stories before you subscribe to Magzter GOLD
Log-in, if you are already a subscriber
Get unlimited access to thousands of curated premium stories and 5,000+ magazines
READ THE ENTIRE ISSUE
November 2019