NEWS FROM THE WORLD OF MEDICINE
Reader's Digest Canada
|
November 2020
EXERCISES FOR BANISHING LOWER BACK PAIN
With so many people working from home—often at ergonomically unsound, makeshift desks—it might seem like everyone is complaining about lower back pain. But there's an easy cure: Lithuanian scientists have shown that regularly performing lumbar-stabilization exercises can be an effective way to get rid of the pain—and keep it away. These exercises strengthen the muscles that support the lower spine and facilitate safe spinal movement. They include, for example, the double knees to chest stretch, which is performed while lying on your back. Committing to a 45-minute program twice a week is all it takes.
Lack of Sleep Hurts Teens' Mental Health
Does a teenager in your family often have dark circles under his or her eyes? The teen years bring an array of new threats to sleep, including the end of parent set bedtimes and a naturally late sleep-wake cycle that doesn't jibe with school schedules. While inadequate sleep may not seem like a big deal, it can contribute to mental-health issues. A study from the U.K. found that 15-year-olds who were getting less shut-eye on school nights were significantly more likely to develop depression or anxiety in their teens or early 20s. Cognitive behavioural therapy for insomnia can help families pinpoint and address the underlying causes, whether they're related to bad habits just before bedtime— screen time in the late evening, for example— or other factors.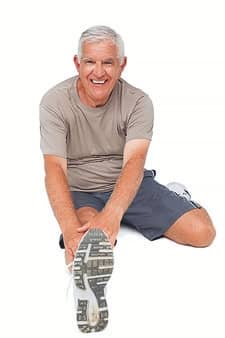 The Big Payoff of a Good Stretch
You can read up to 3 premium stories before you subscribe to Magzter GOLD
Log in, if you are already a subscriber
Get unlimited access to thousands of curated premium stories, newspapers and 5,000+ magazines
READ THE ENTIRE ISSUE
November 2020