Anne Hathaway-"I'm Trying To Be More Self-reliant And Comfortable With Who I Am… I'm Living The Best Way I Can "
Psychologies|January 2020
In our profile, as the Oscars buzz around her new film Dark Waters intensifies, we learn about Anne Hathaway's journey to happiness, her quest for authenticity and how she no longer feels unworthy
The chronic need to please that caused Anne Hathaway to wear a brightly cheerful – occasionally branded insincere – mask in an effort to endear herself to others is a lasting legacy of her formative years in the spotlight. 'I have a history of being shamed and humiliated, for a lot of different reasons,' she says.
Her facade – coupled with the widely held media perception that she was trying too hard to ingratiate herself with the public – had the opposite effect, creating a tribe of online 'Hathahaters'. She recalls of that difficult time: 'I didn't think I was good enough, so I pretended to be someone I wasn't.'
Struggling to find the contentment and sense of wellbeing she might have expected following her success in The Devil Wears Prada in 2006 and Les Misérables, for which she won an Oscar in 2012, New Yorker Hathaway made a conscious effort to 'stop trying so hard'.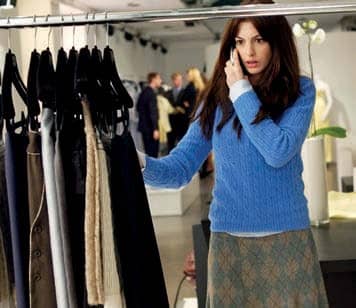 'I'm much more secure and less confused about what I want,' she admits. 'I spent way too much time trying to be perfect and then going through periods of anxiety and confusion that would leave me exhausted. Now, I take things as they come, and I don't block myself,' she says.
'I guess it's all about gaining perspective and being able to enjoy things, rather than constantly worrying. I'm happy with how my life is evolving. I've figured out that I don't have to stress myself out as much and can enjoy everything more by being true to who I am. I have a much richer and happier life these days.'
The reinvented, stronger Hathaway is unapologetic and empowered. 'I worked out how to say thank you to life by taking care of myself and I stopped apologising for taking up space,' she says. 'It's not something I knew how to do 10 years ago. I try not to be too hard on myself, but it's been a journey. I don't look that different, but I feel like the inside has transformed so much.'
You can read up to 3 premium stories before you subscribe to Magzter GOLD
Log in, if you are already a subscriber
Get unlimited access to thousands of curated premium stories and 5,000+ magazines
READ THE ENTIRE ISSUE
January 2020