Style And Substance
Prestige Singapore
|
July 2019
Three important things fill up Grace Thomas's life: family, fashion and literature. The personal shopper and stylist, aspiring writer and soon-to-be mother-of-three shares with Annabel Tan how passionate she is about them all
It is 4.30pm on a Wednesday, and Grace Thomas and I are having a chat in her Sentosa Cove home. Midway through our conversation, there is commotion at the front door. Two pairs of little feet come bounding through, along with the chorus of their curious voices repeatedly asking, "Who is that? Who is that?" as they approach.
"My boys are home from school," Grace says, and introduces me. But when the five- and six-year-olds come up to the dining table and spot the three-tiered tray of sweets and cookies, their attention shifts. "What is that?" they ask, pointing at the various items as their mother patiently answers, "Chocolate, cookies... chocolate..."
As they wolf down the chocolate chip cookies, Grace tells me she baked them fresh that morning. In fact, before she moved to Sentosa from Orchard Road over a year ago, her passion project was selling cookies online. "Because Mummy is the expert!" the boys chime in.
The dedicated mum is also the chef at home and often cooks dinner thrice a day: once for the kids, then for herself and her mother who lives with her, and a third time for her husband just before he reaches home so that he has a piping hot meal to tuck into after work.
"Before my husband and I got married seven years ago, he told me he would only have two or three home-cooked meals a year, because he has always been quite nomadic," says Grace. "I was like, 'You poor thing!' And that was when I picked up a cookbook for the first time. Now, I love cooking because when someone eats my food and enjoys it, it makes me happy. It's a warm, fuzzy feeling."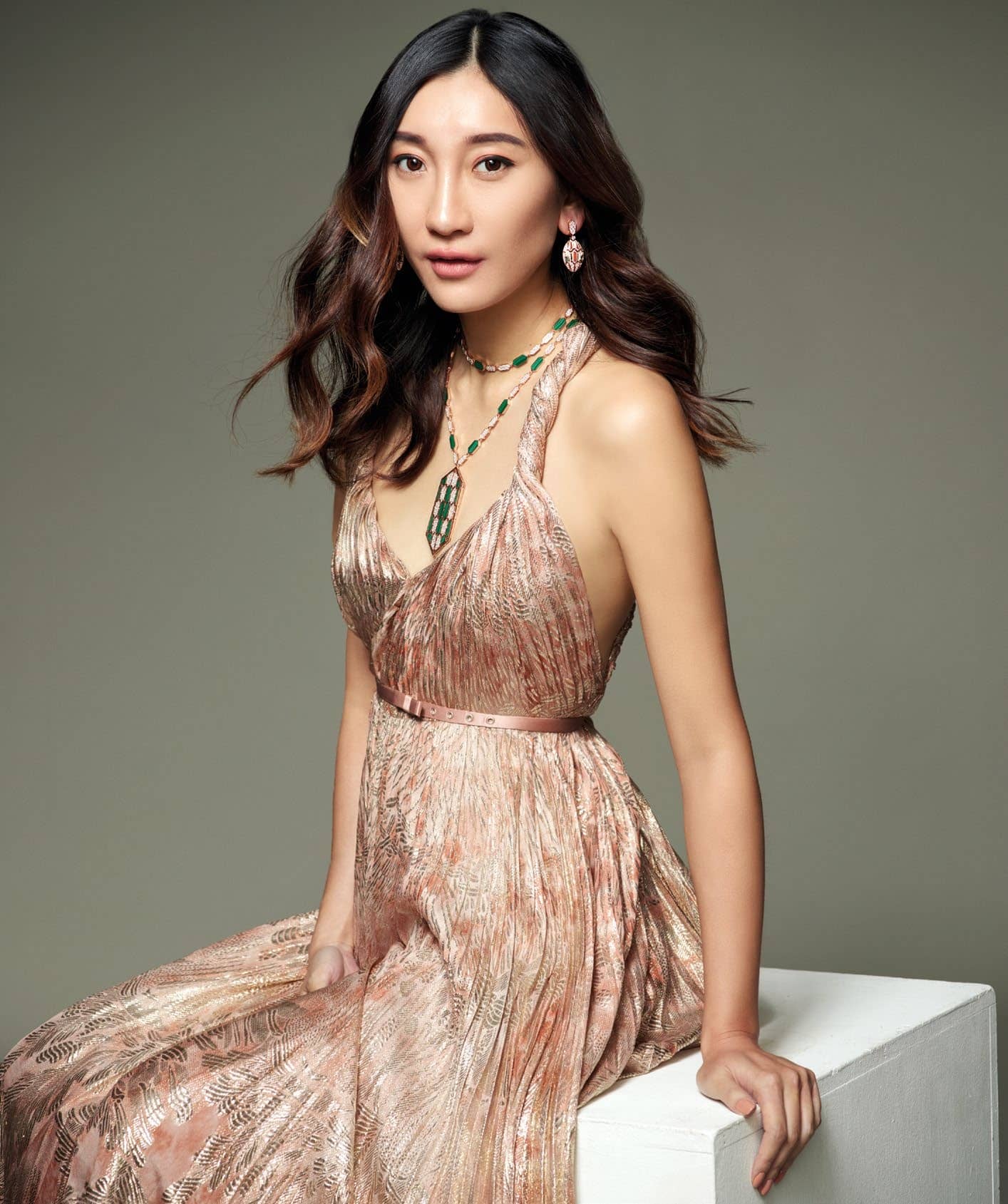 NEW CHAPTER
Growing up, Grace spent most of her time at home with her nose buried in a book. An only daughter to immigrant parents, she had a strict upbringing and was not allowed to have many friends when the family moved from Shanghai to the us when she was about seven.
You can read up to 3 premium stories before you subscribe to Magzter GOLD
Log in, if you are already a subscriber
Get unlimited access to thousands of curated premium stories, newspapers and 5,000+ magazines
READ THE ENTIRE ISSUE
July 2019